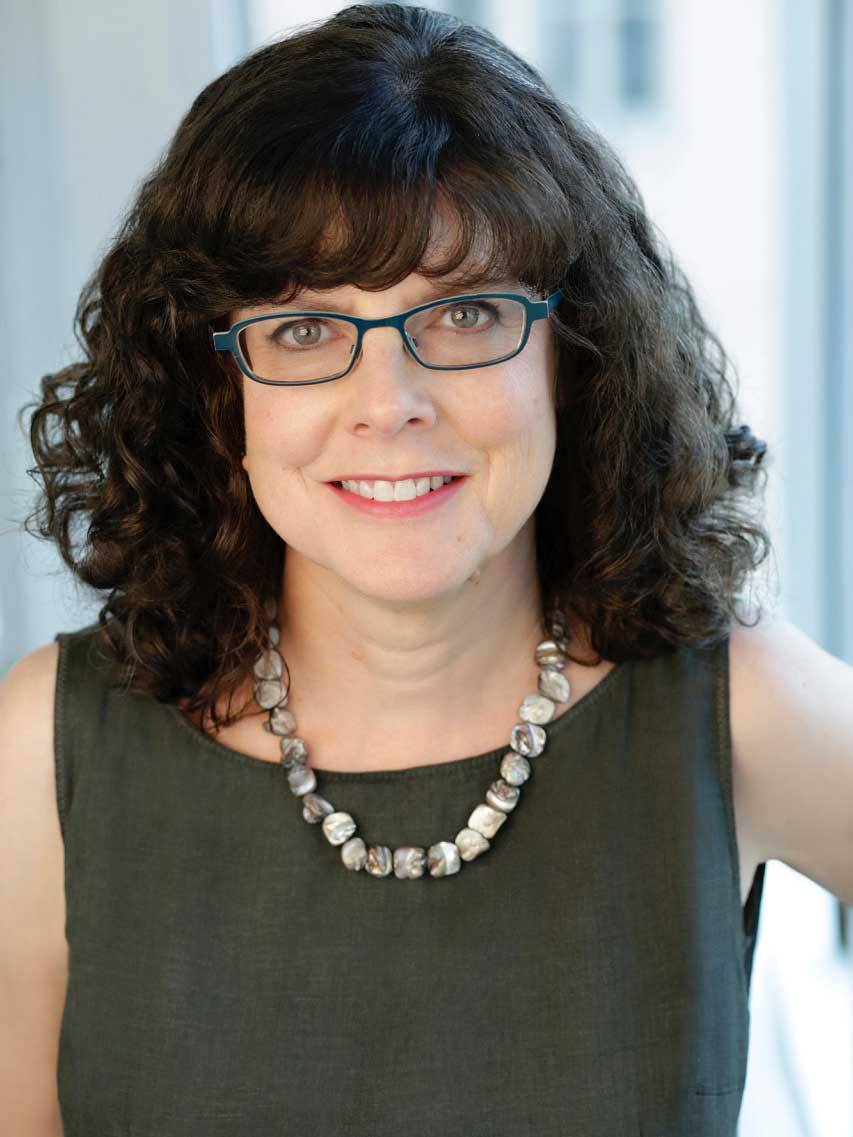 Filmmaker Julie Cohen '86 has found joy in documenting the lives of women — from Justice Ruth Bader Ginsburg to Julia Child — making her an ideal guest speaker during Colgate's yearlong 50th anniversary celebration of coeducation.
"There are so many incredible stories out there," Cohen said during a virtual event for alumni in January. 
Cohen, whose career spans TV journalism, teaching at Columbia University, and documentary filmmaking, is a three-time Emmy Award winner. Although her films aren't centered exclusively around women, Cohen is well-known for those that are: RBG, about the Supreme Court Justice; The Sturgeon Queens, about the daughters behind a famed NYC deli; and the forthcoming Julia, about the iconic chef/TV personality.
The event — which drew nearly 150 registrants — also previewed the forthcoming Arts, Creativity, and Innovation Colgate Professional Network (CPN). CPNs connect members of the University community by areas of industry for networking and career exploration.
Professor Lesleigh Cushing noted that the Arts, Creativity, and Innovation CPN is inspired by The Third-Century Plan's Middle Campus Plan, an initiative shaped by the influence of many Colgate women — including professors Mary Simonson, Lynn Schwarzer, Padma Kaimal, Elizabeth Marlowe, and herself. Cushing described their impact as "a women-based transformation of a huge piece of our campus."
The Arts, Creativity, and Innovation CPN will have close ties to campus, thanks to the involvement of Simonson, Schwarzer, and Cushing. It will be open to anyone whose career or personal passion connects to the theme. Early activities will take place on the Colgate Link, the online community for Colgate alumni and students, with virtual and in-person events to follow.
The new CPN and the Middle Campus Plan will elevate the role of creativity at Colgate and beyond. Cushing explained Colgate's approach, saying, "We started thinking backward from the product to the process — where does creativity happen at a liberal arts institution like Colgate? It is a process, it's not an outcome. It's a way of thinking and being."
Illustrating the connection to alumni like Cohen, Cushing added, "A lot of our students go on to become storytellers in all kinds of really interesting ways. We wanted the middle campus and this transformational vision for it to have a home for folks who are thinking about and working in storytelling."