Second-year students seeking professional guidance from industry leaders gathered for Colgate Career Services' annual SophoMORE Connections program, from Jan. 20 to 21. The theme of the program, now in its 11th year, was network building.
Assistant Vice President for Career Initiatives Teresa Olsen and Taylor Buonocore-Guthrie '08 introduced the program as more than 500 students filled Memorial Chapel. Olsen acknowledged the professional uncertainty that second-year students often feel.
"If you're not sure how to get started or what that looks like, that's normal," said Olsen. "We want to help teach you how to create a meaningful summer experience that helps you leverage the strengths you're pulling together from your classroom experience and the work that you're doing with your extracurriculars."
More than 140 Colgate alumni, representing household names such as Google, Tesla, and Spotify, proved her point in small group and panel settings. Panels covered 18 professions, such as finance, applied sciences, and law. Chris Torrel '90, an environmental consultant featured on the sustainability panel, urged students to remain calm when facing professional uncertainty and remember what they can control.
"When I began my career, I wish I had known that it would all work out," said Torrel.
This message was received by second-year student Grace Ashley, who is interested in the possibility of a legal career. By learning from lawyers active in the field, Ashley found direction at SophoMORE Connections.
"I used to have a really concrete view of what I wanted to do with my life," said Ashley. "Coming to college, in general, has really made me step back and think about what I want to do, and be OK with the fact that the answer has been, at times, 'I don't know.' But at SophoMORE Connections, I learned about the mentality it takes to go into a legal career."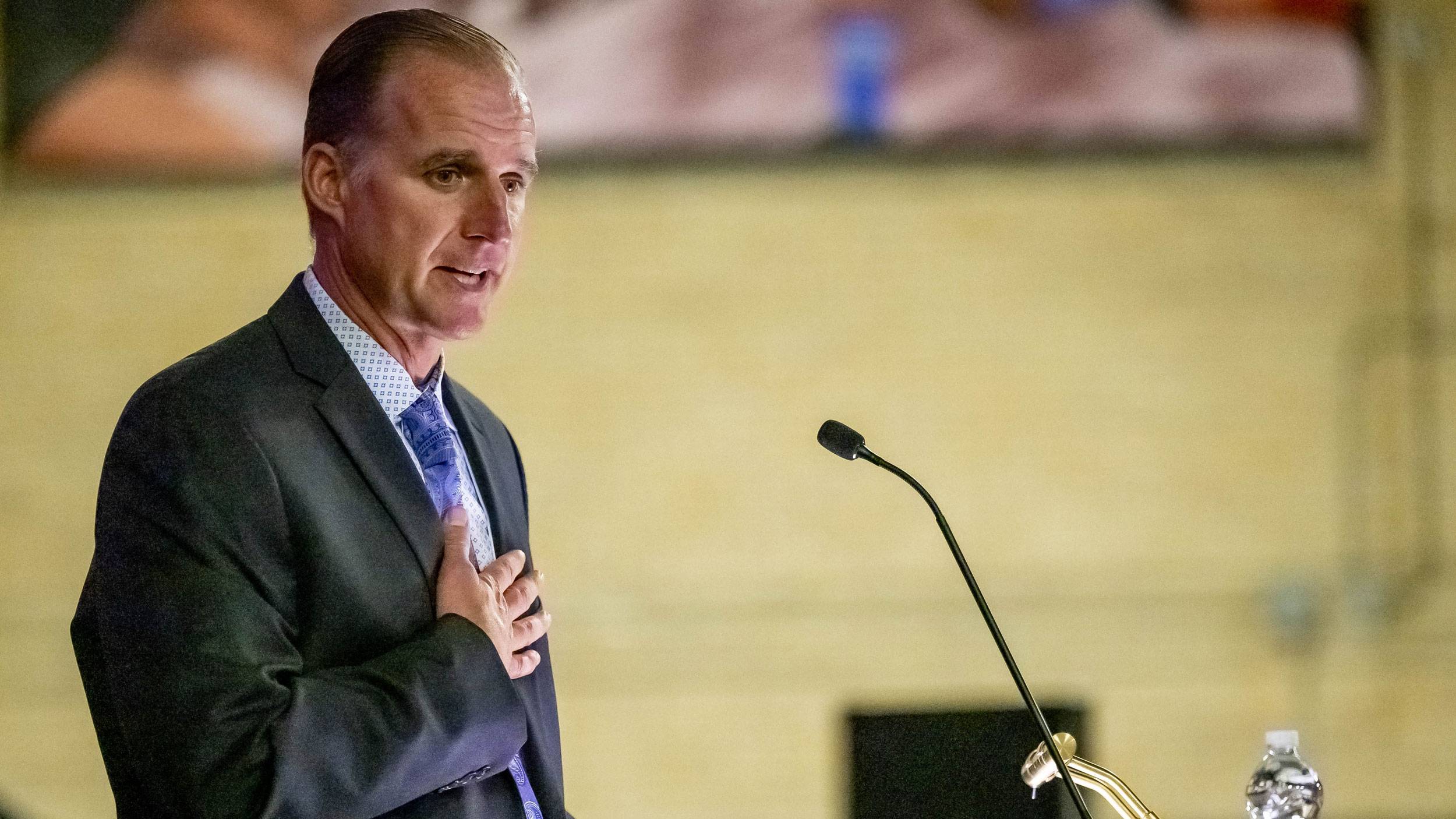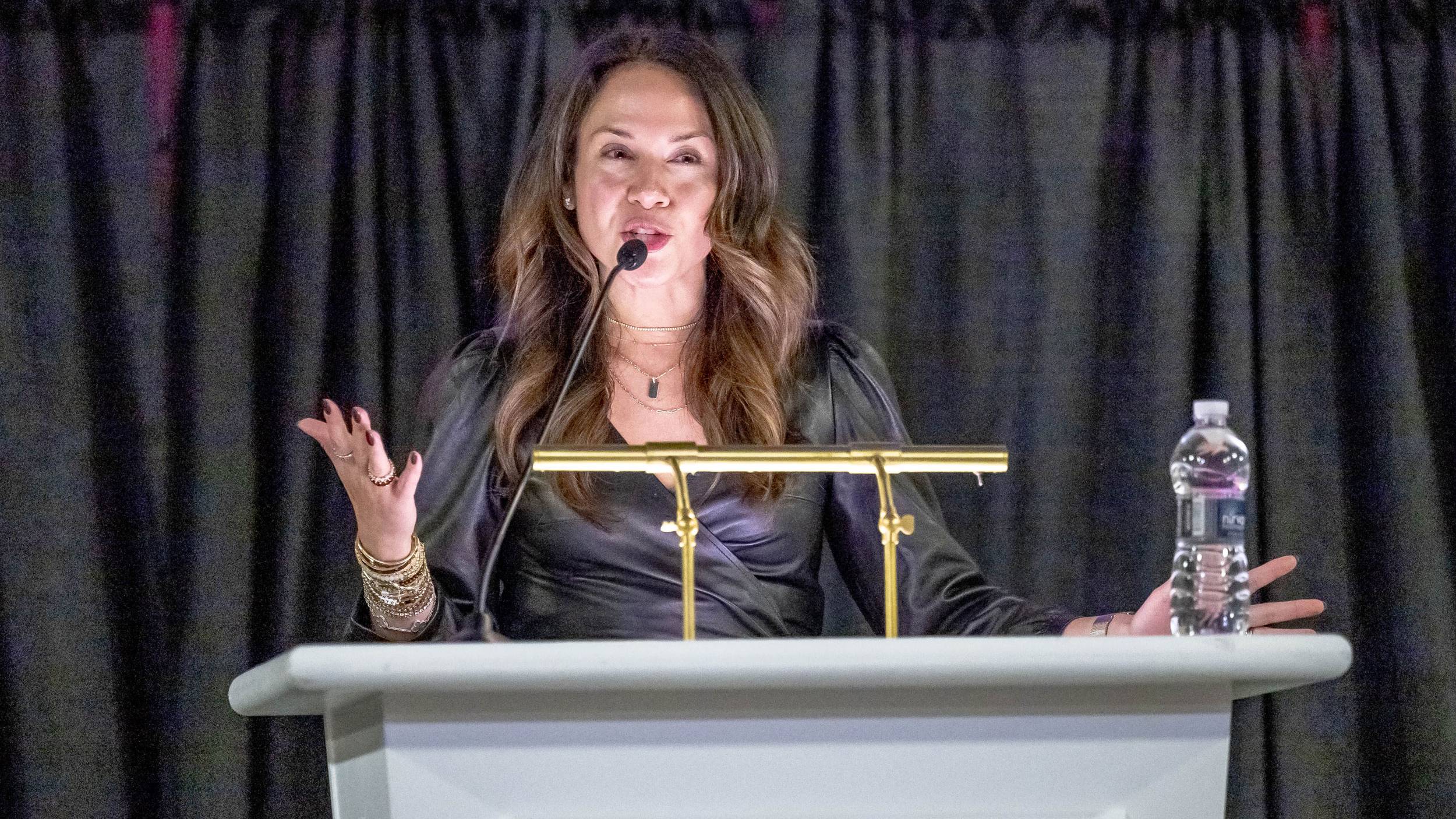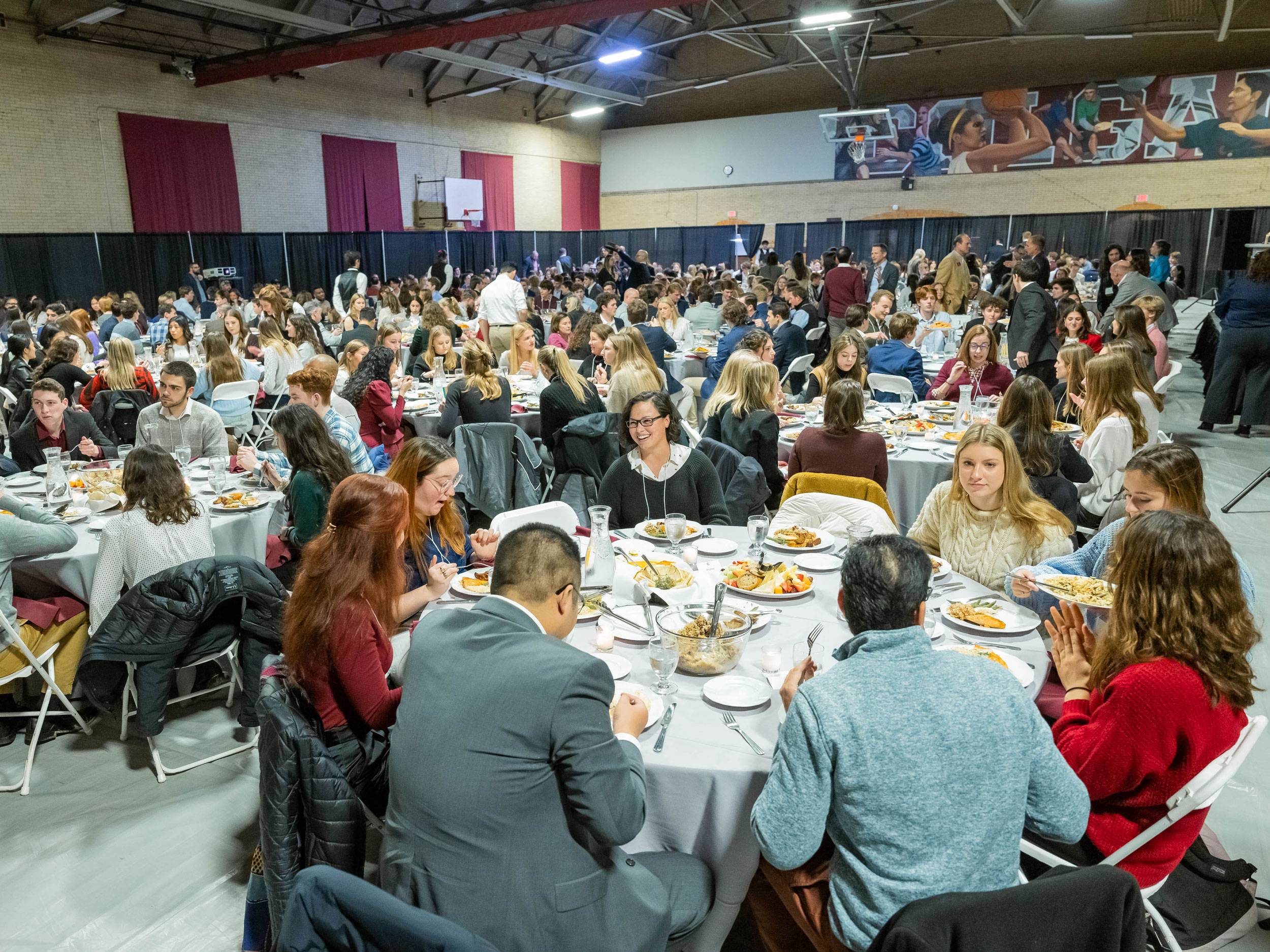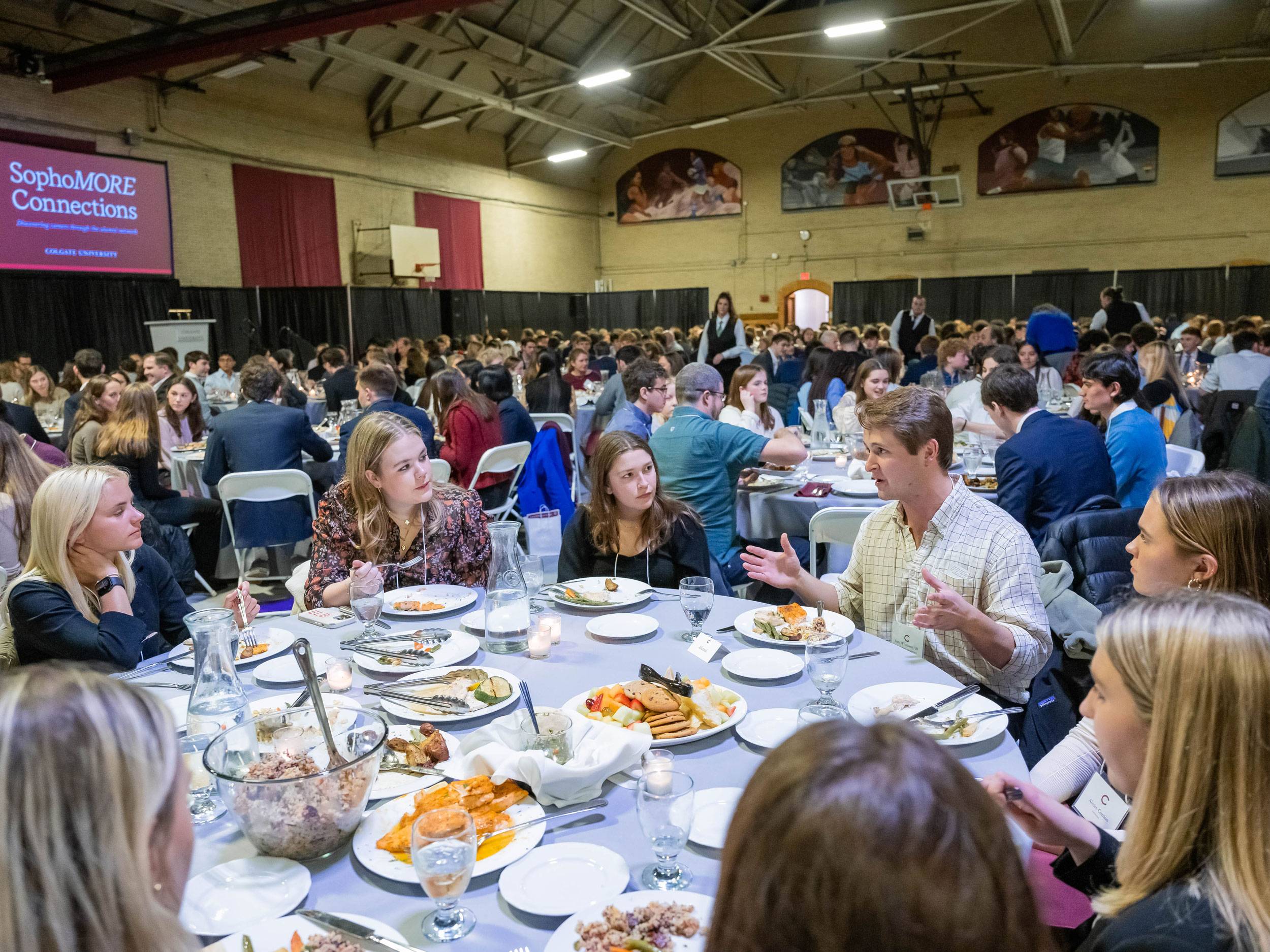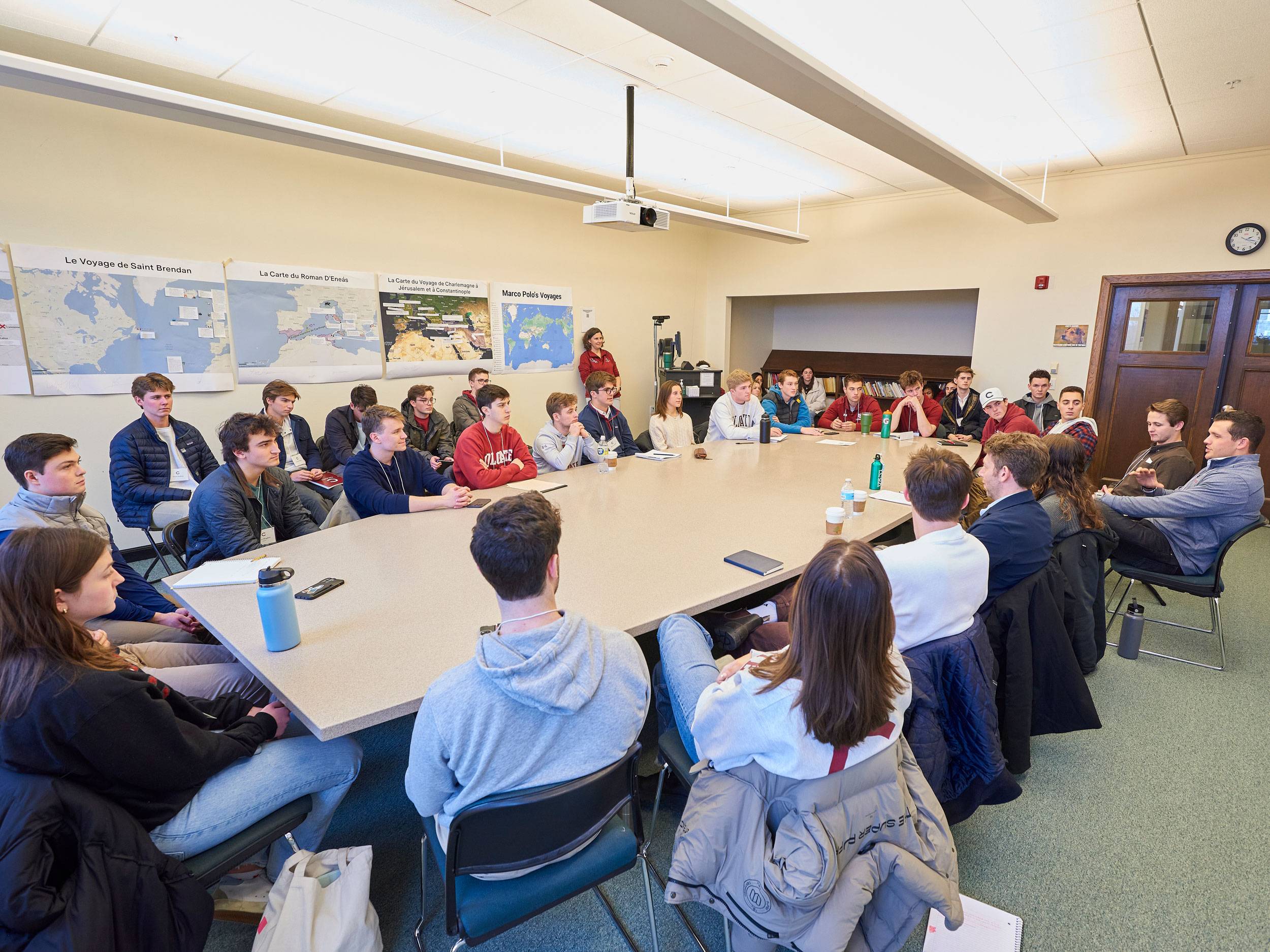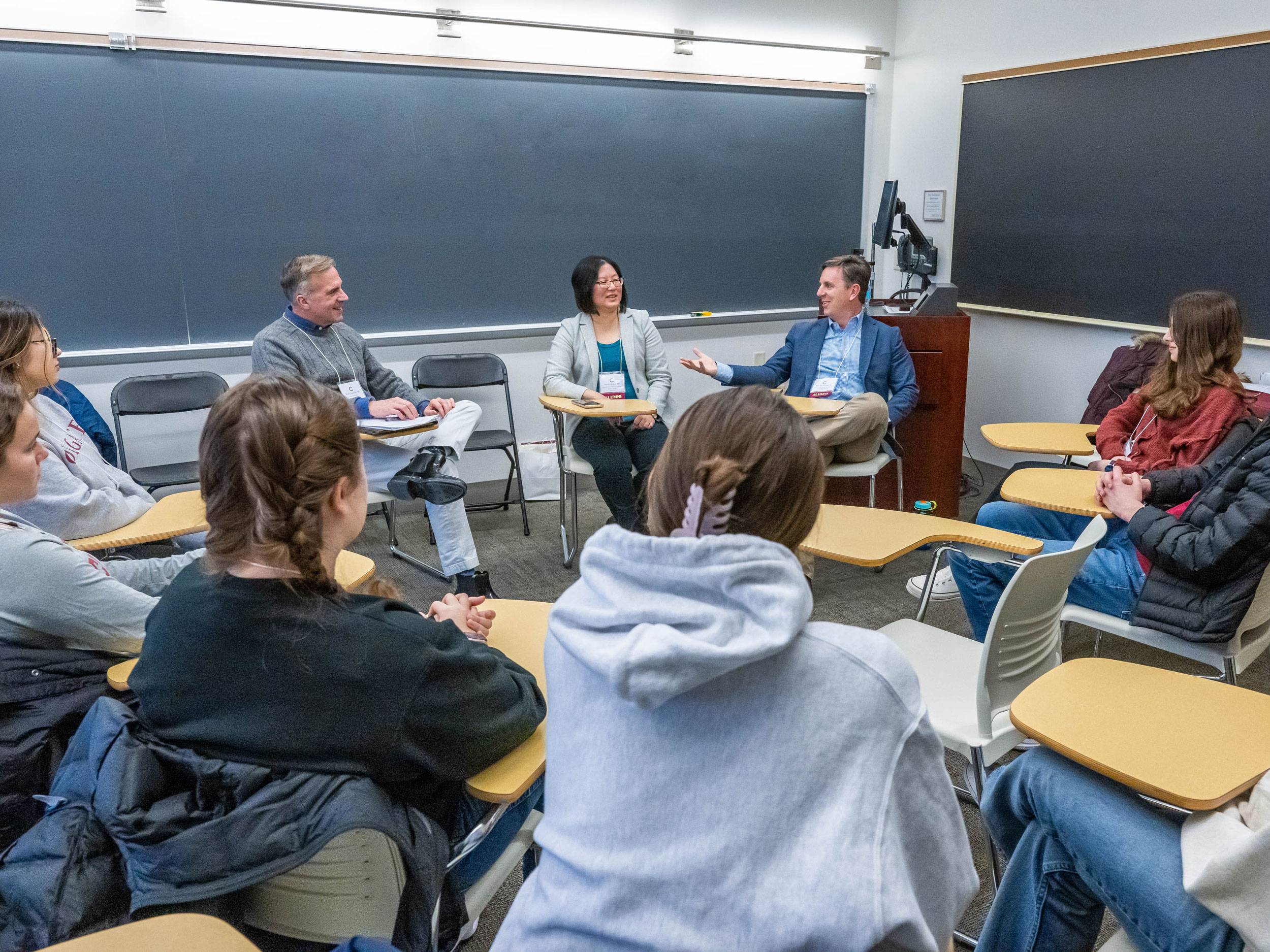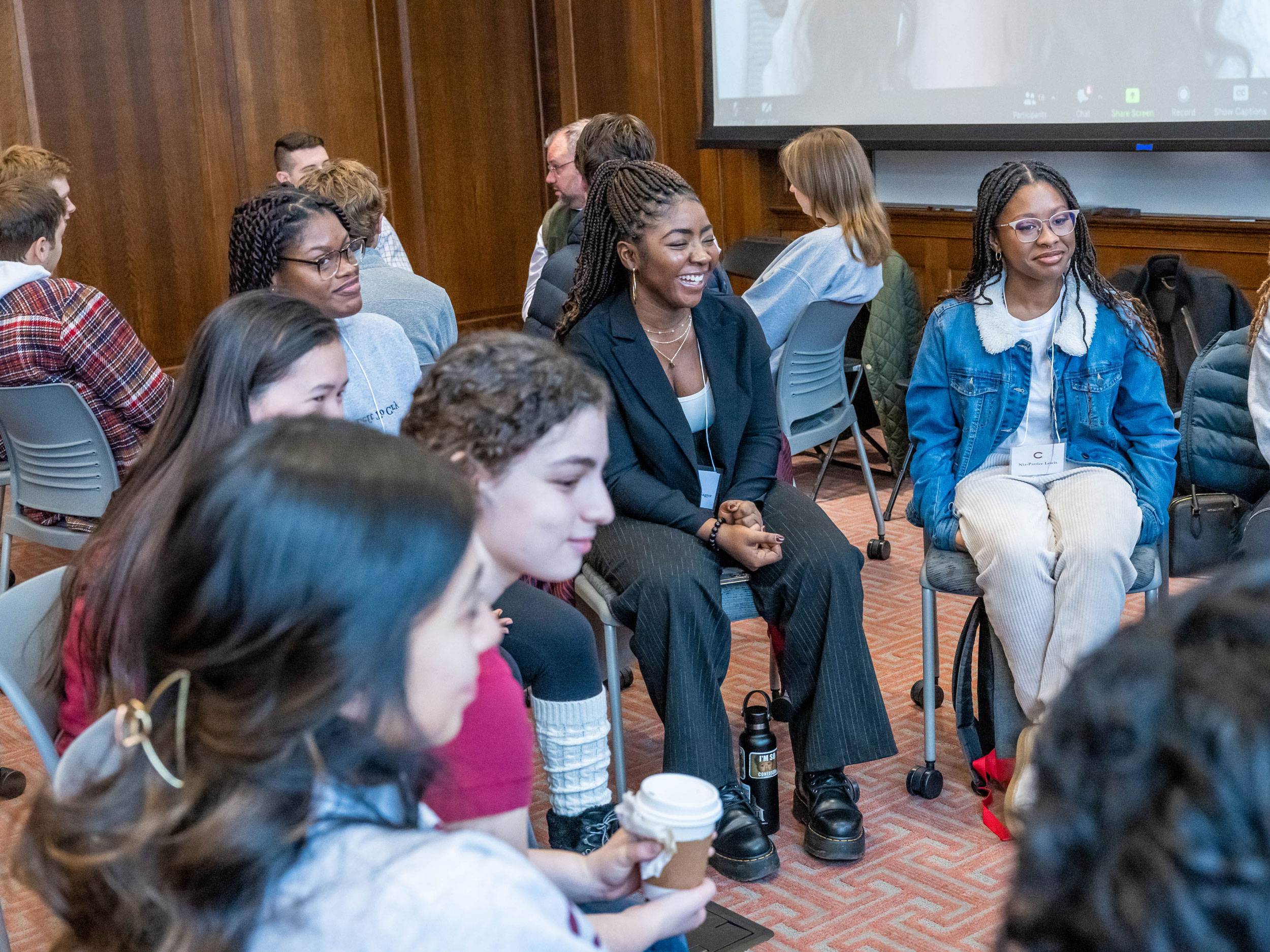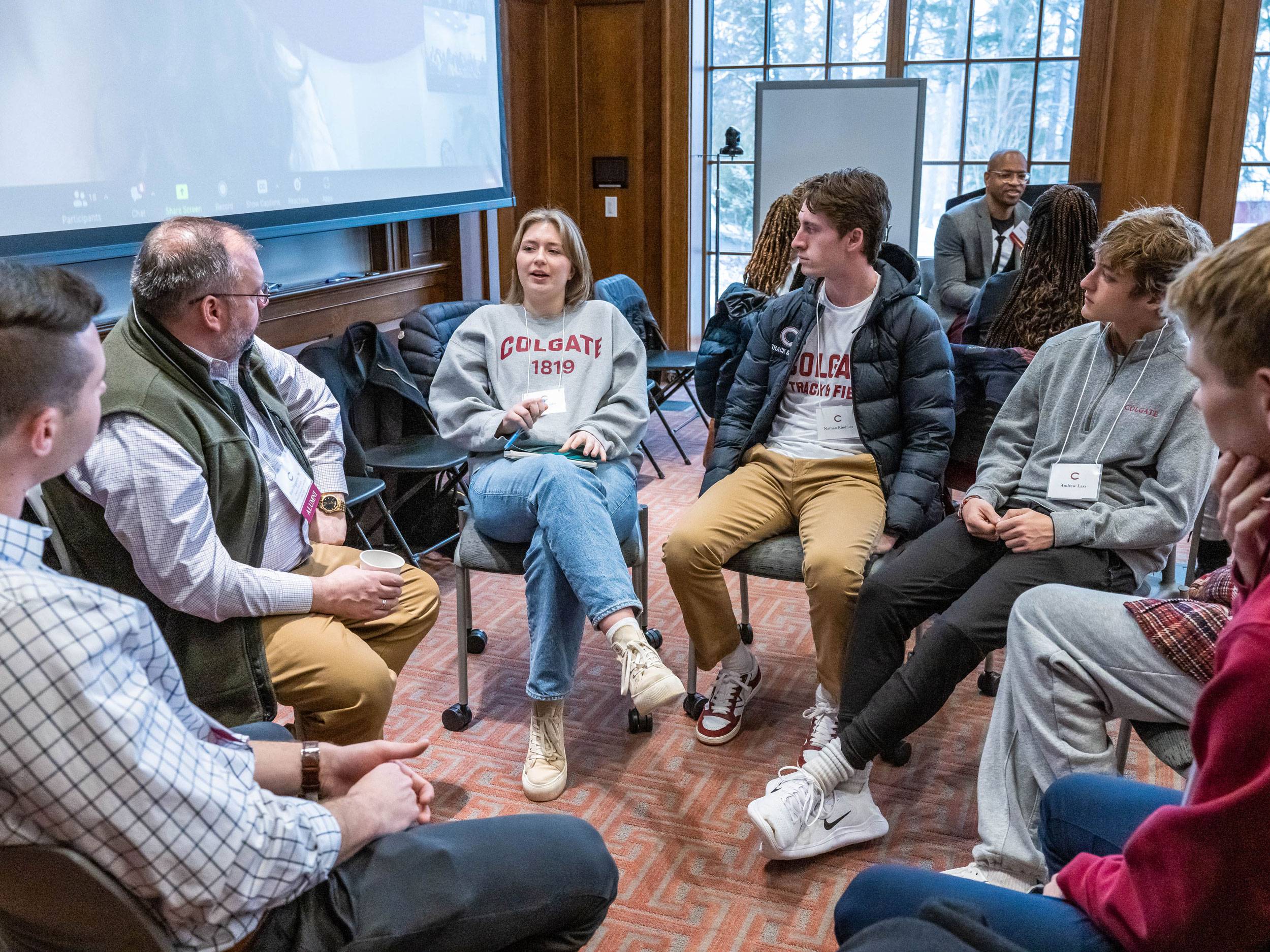 In his keynote speech, Craig Dehmel '90, executive vice president and head of global distribution at IMAX Entertainment, talked about the unexpected path he took after Colgate. The road took him to graduate school at UCLA and eventually landed him at 20th Century Fox Film Entertainment before he took a gamble on IMAX.
"His story demonstrated that, while things won't always go according to plan, if you follow your interests and take calculated risks, you can find success," says Dylan Gutterman '25.
SophoMORE Connections is an important part of Career Services' four-year development plan for students. The plan emphasizes the importance of representation — that is, considering how professional goals and outcomes are shaped by students' intersecting circumstances. To Olsen, these circumstances pave the road to one's professional future.
"We extensively think about representing students of different identities," said Olsen. "We also consider geographies and direct and indirect paths to what students want to achieve, so they can find someone with whom they can connect on a personal or professional level." 
The Class of 2025 is responding in large numbers.
"This sophomore class has been incredibly involved with our office," said Olsen. "This is exactly what we want — for them to understand what the Colgate community can do to support them."