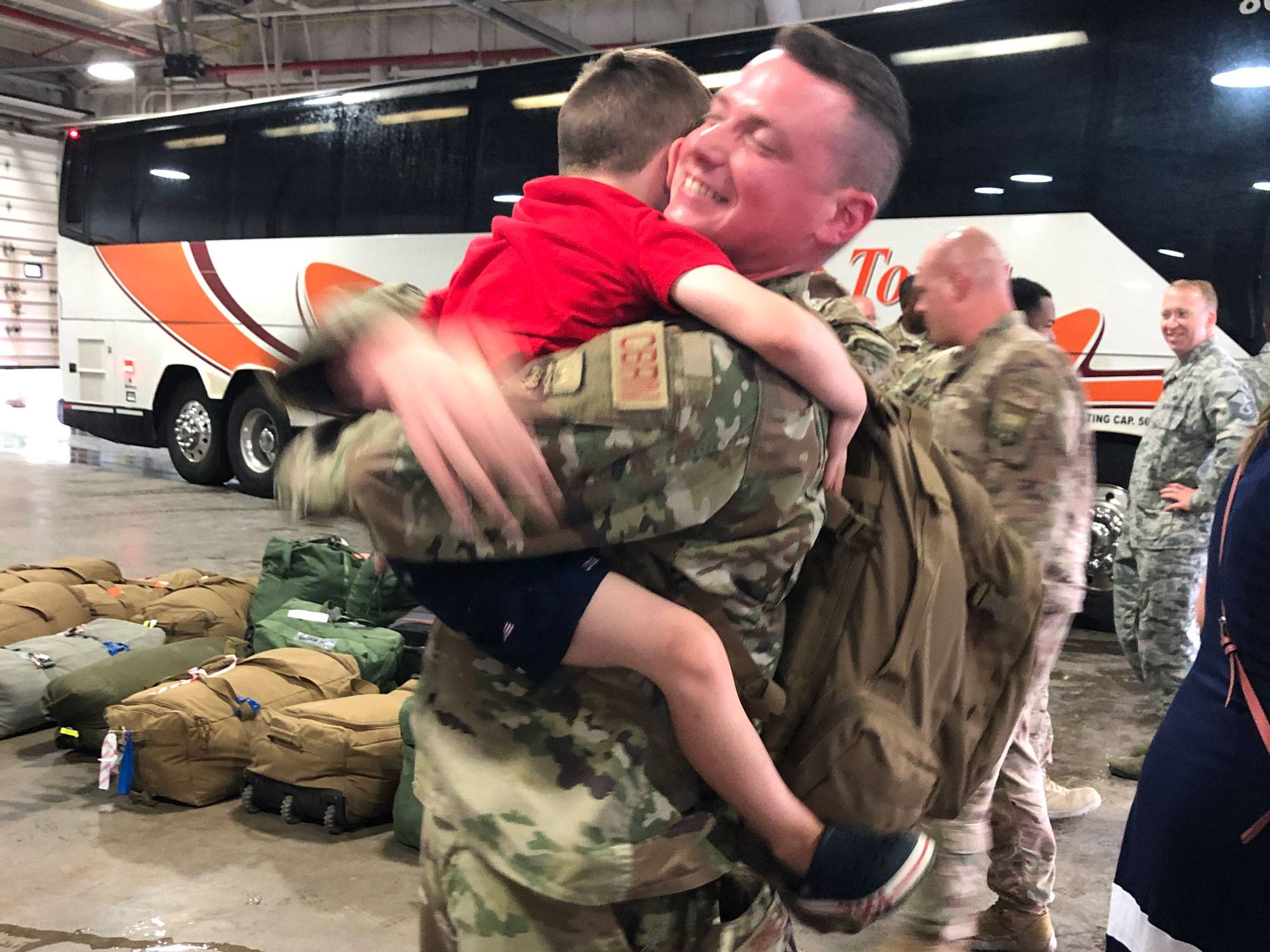 Colgate's associate vice president for emergency management, campus safety, and environmental health and safety, has another title when he isn't on campus: U.S. Air Force master sergeant.
Joe Hernon, who oversees Colgate's emergency management operations, will be deployed to Africa at the beginning of the new year for a tour that's expected to last until the end of the semester. It's a journey that he anticipates will be his last military deployment. 
As in his role at Colgate, Hernon will handle the emergency operations duties at an Air Force base that houses other branches of the U.S. military and troops from coalition nations. 
His primary job will be to train and prepare others on how to respond during a disaster, working closely with military personnel from other countries.
"That's one part that I've always enjoyed about the military — you do get to see the world. You get to experience new cultures and meet new people. A lot of my work involves collaboration with international governments," Hernon says.
Hernon joined the New York Air National Guard in 2004 and worked as a mechanic for four years before shifting to emergency management. He has been stationed in Afghanistan, Iraq, and Kuwait, but has also made brief stops in other places around the world, including Germany, Spain, and Turkey.
Now in his 18th year with the military, Hernon is required to complete a third tour of duty before he's eligible to retire after a 20-year career. As a result, he was not surprised when he received the news that he was headed to Africa.  
"It's a job that I have trained for and prepared for," says Hernon. "Part of being in the guard is always being ready to go."
Hernon, a native of New Hartford, N.Y., says the events of Sept. 11, 2001, prompted him to sign up for the armed forces.
"I just joined the military with a desire to make a difference," he says. "I was in high school when 9/11 happened, and that really motivated me to want to serve my country and provide a way to protect and serve my nation."
Hernon, who arrived at Colgate in August 2021, is a Department of Defense certified hazmat technician and a volunteer firefighter with the Fayetteville Fire Department. 
In his short time at the University, Hernon has already formed a dedicated group for Colgate's active and veteran military members. The group has met a few times since it was established a year ago, and will get together again for a Veteran's Day appreciation lunch for all Colgate veterans at Memorial Chapel at 11 a.m.
"There's lots of veteran history here at Colgate," he says. "I want to make it a place where veterans want to come."
Hernon says the toughest part about being in the military is being away from his wife and two children. The holidays have always been important to Hernon, and this year they will be even more significant. 
"I am really excited to celebrate the holiday at home with my family," he says. "The holidays are one of my favorite times of the year, so it will be great to be able to do that with my family before I leave."