In 1970, Colgate changed for the better. That year, Colgate admitted the first fully recruited coeducational class in University history (the Class of 1974). Members of the classes of 1971, 1972, and 1973 were also among the first female transfer students. With their arrival, women became part of the campus community.
Since that time, generations of women have enrolled, graduated, and gone on to become accomplished alumnae.
Over the last 50 years, through generosity and service, alumnae have played an important role bolstering the mission of the University. The Women's Leadership Council (WLC) harnesses the energy of women who help shape Colgate through their philanthropic support. The council is comprised of Colgate women who make commitments of $50,000 or more.
Today, the WLC is strong and growing quickly as women leave their mark on Colgate through their leadership and philanthropy. Members contributed $15.2 million during the Passion for the Climb campaign and are poised to surpass that amount for Colgate's upcoming capital campaign.
We inspire philanthropy and build community among Colgate women seeking to make a transformational impact on Colgate students.

Mission Statement

Women's Leadership Council
Frequently Asked Questions
The Women's Leadership Council fosters high impact giving through the power of numbers and the strength of its network. By modeling women's leadership, the WLC aims to inspire future members who will one day make their mark on the University. 
Some of our current areas of focus include:
Raising awareness about the importance of women's philanthropy at Colgate and the WLC's impact.
Recruiting new members to join the WLC and identify key projects to support, such as The Third-Century Plan initiatives, the Colgate Fund, financial aid and the Colgate Commitment, summer funding, and diversity, equity, and inclusion efforts.
Creating long-term engagement opportunities for alumnae from all classes, especially inspired by the 50th anniversary of co-education at Colgate.
Currently three WLC committees exist to ensure progress on our key areas of focus:
Engagement
 
Communications
 
Fundraising and Recruitment
Each member of the Women's Leadership Council makes a $50,000 commitment over five years, with an ongoing annual commitment of $5,000 after the first five years.
More recent graduates can become members with a $25,000 commitment over five years.
Through our collective contributions, the Council is able to make a profound impact on the University and its students.
In addition to providing essential support for Colgate students and inspiring other women to make their mark at Colgate, WLC members have the opportunity to:
Attend WLC events both on- and off -campus and learn more about the progress of Colgate's Third-Century Plan from campus leaders.
 
Provide insight and feedback to campus leaders about emerging projects and initiatives.
 
Engage and network with undergraduates virtually and at on-campus events.
 
Serve as an alumna ambassador by attending or hosting small events in their communities and inspiring other Colgate women to join the WLC.
 
Deepen their involvement by joining one of three sub-committees of the council: Engagement,
Communications, or Fundraising & Recruitment.
We hope you will join us as we cultivate the next era of alumnae leaders and help shape Colgate's third century.
If you have questions, or would like to learn more, contact Jen Stone, Associate Vice President Alumni Relations, Annual Giving and Leadership Giving, at jstone@colgate.edu or 315-228-6928.
Colgate University Announces the Thirteen Women Initiative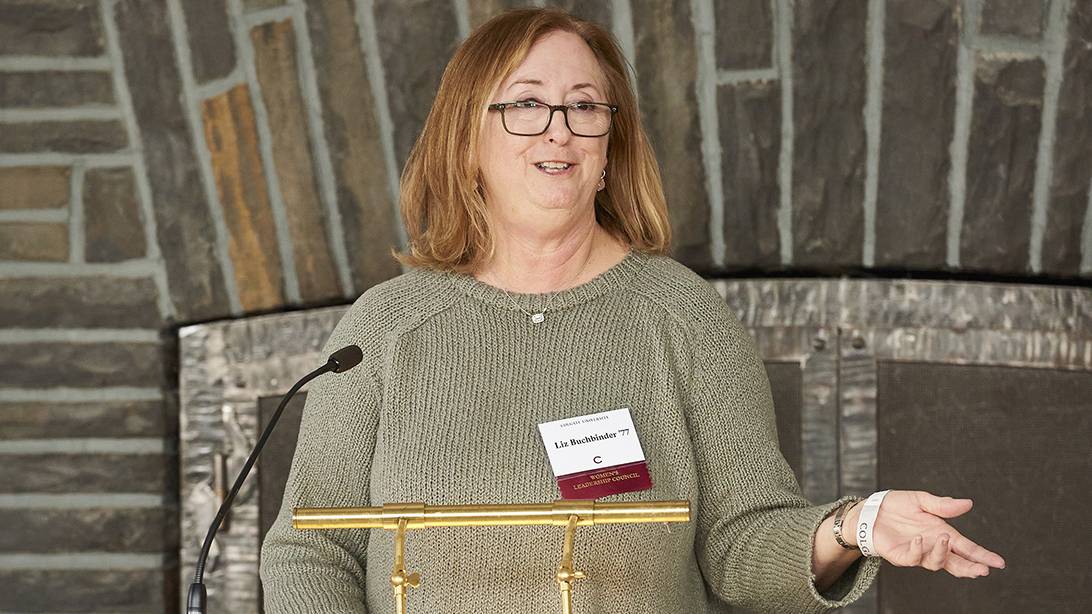 Colgate University, founded in 1819 by 13 men with 13 dollars and 13 prayers, has added a new chapter to its founding story.
Thirteen women graduates of the University have each stepped forward with $1 million gifts to the University to support the Third-Century Plan, a long-term road map for Colgate's future.
Colgate University Celebrates Coeducation With Amal Clooney and a Full Weekend of Events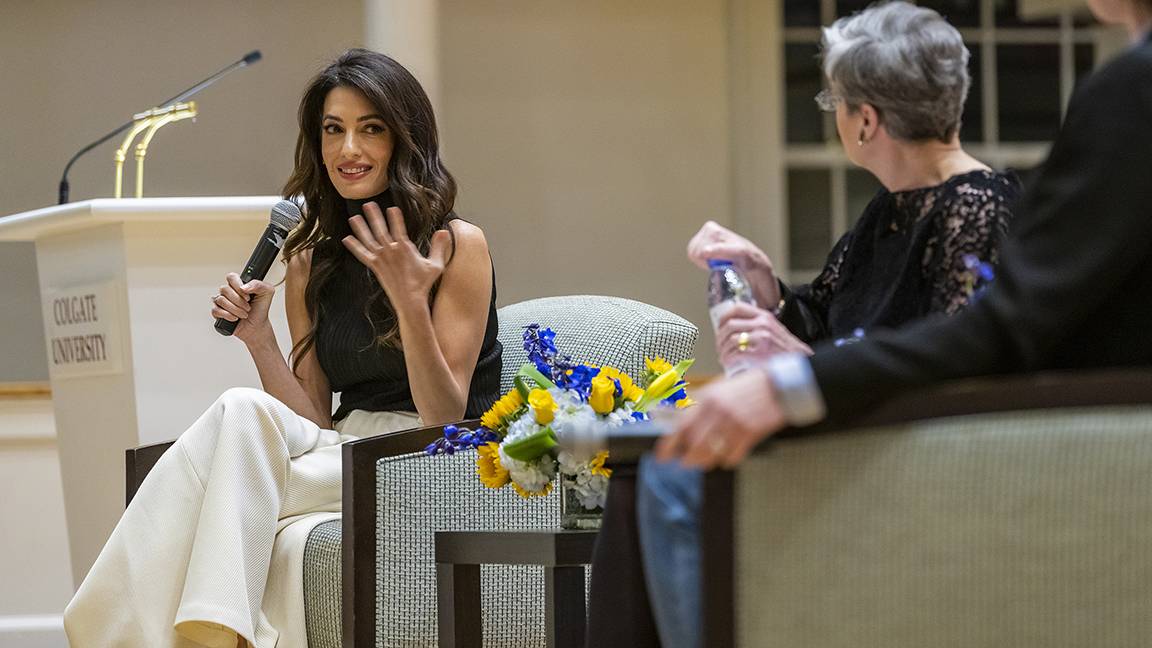 International human rights attorney Amal Clooney addressed a capacity crowd of Colgate University students, faculty, staff, and alumni in Memorial Chapel on Saturday evening, March 5. Her visit, sponsored by the Kerschner Family Series Global Leaders at Colgate, served as the keynote for a weekend-long celebration of women of inspiration and influence — the culmination of Colgate's 50th Anniversary of Coeducation festivities.
"As a Colgate Alumni Memorial Scholar, I was blessed to receive a financial aid package that enabled my family to afford to send me to college. One day in my junior year, I had an impromptu meeting with a donor whose family had endowed a scholarship I received. I was extremely nervous and not at my most eloquent - but I believe that my heartfelt gratitude showed. What I desired to express to my benefactor was just how completely her gift to Colgate had transformed my life. I am so thankful for her and all the donors who have given to Colgate through the years. I am honored to be able to continue the tradition of giving that transforms lives at Colgate."
-Kathleen DeMarco '93
"Colgate has a special place in my family. Both of my parents (Robert Chamberlain '74 and Rita Everts Chamberlain '75) went to Colgate, and I met my husband (Tal-ee Roberts '01) at the University. Colgate taught me the importance of determination, perseverance, teamwork, and caring about something bigger than yourself. It's my obligation to give back and ensure that current and future students have the same wonderful experiences that I did. It's an honor to stand with my fellow alumnae and WLC members to ensure that current and future female students are afforded every opportunity to thrive and be who they want to be."
- Katie Roberts '01
Join us.
We hope you will join us as we cultivate the next era of alumnae leaders and help shape Colgate's third century.
If you have questions, or would like to learn more, contact Jen Stone, Associate Vice President Alumni Relations, Annual Giving and Leadership Giving, at jstone@colgate.edu or 315-228-6928.