Update: Per the HERO Act, masks are now required in all public indoor locations on campus. Grab-and-go dining is also strongly encouraged at this time. Additional updates will be shared in the Colgate Together digest, and online as they become available.
Together, Sustaining a Safe Campus Community
The extraordinary undertaking of operating a leading University during a pandemic is only possible with the collaboration of students, faculty, and staff. We must all work in concert to continue the pursuit of knowledge while taking informed action to mitigate the risks of the pandemic.
The challenges are significant. The strength of this community is greater.
In 200 years of history, the people of Colgate have demonstrated a profound resilience through moments of crisis, both local and global. Our Colgate ancestors have not only weathered such challenges, but often have emerged stronger, smarter, and more aware of and prepared for the challenges of the world in which we live.
Now is our moment.
Together we will pursue our educational mission. Together we will do what it takes to protect the members of our community. Together we will emerge as a stronger community, as stronger individuals, and as a stronger Colgate.
Spring 2022 Vaccine Booster and Student Arrival Information
Colgate will require all eligible students, faculty, and staff to provide proof of receiving a COVID booster.
Information regarding student return testing, check in and more for Spring 2022 arrival.
What We Do Together
Together we take unprecedented action for health and safety. We do this so that we may continue learning together.
Colgate Together: We are doing this together so we can be together.
We Wear Face Coverings

We Physically Distance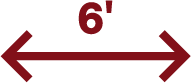 We Wash Our Hands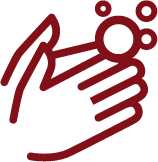 We Clean Our Spaces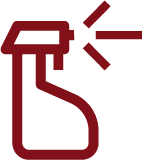 We Commit to One Another