Tour the Campus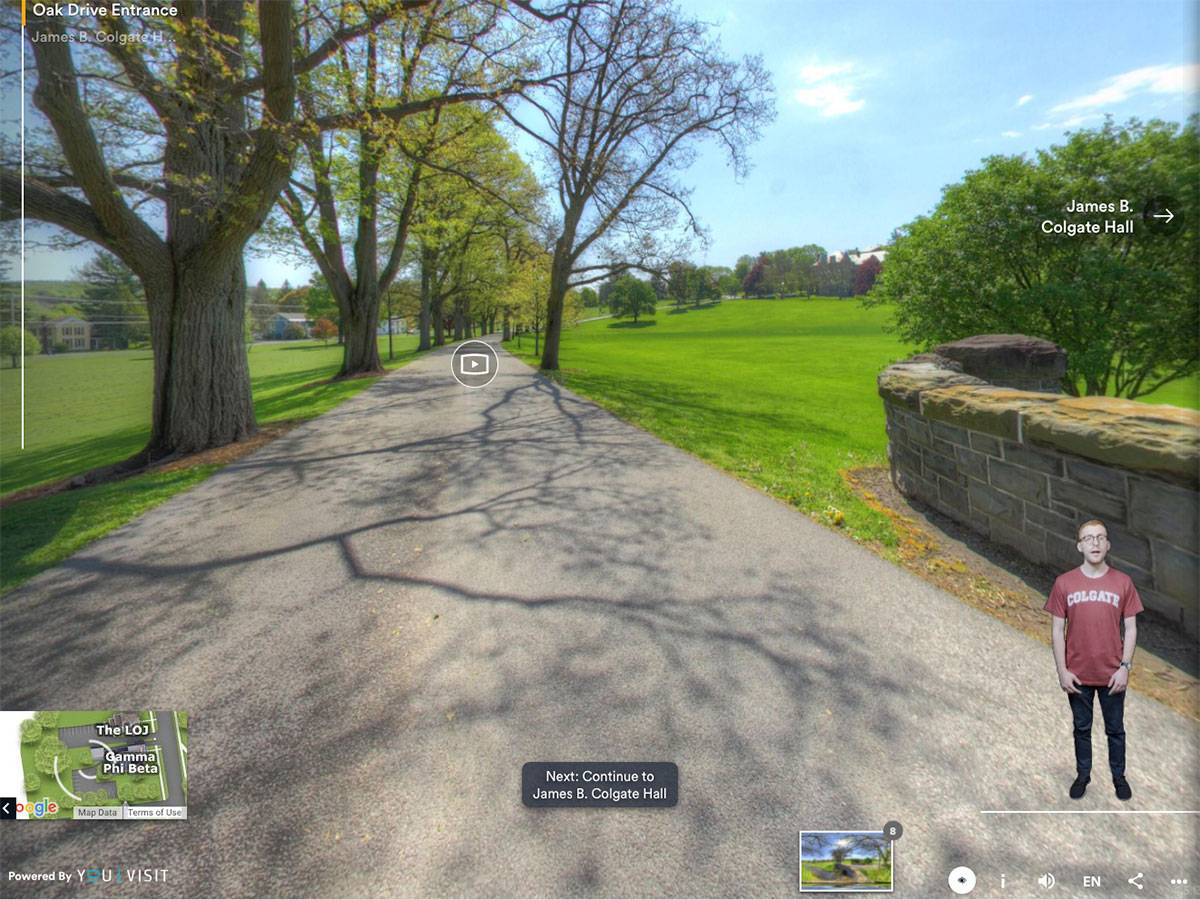 Take a guided tour of Colgate — one of the world's most beautiful campuses — from home. With stops including the Ho Science Center, career services center, ALANA Cultural Center, Class of 1965 Arena, and more, get a real feel for the home of a leading liberal arts university. As a bonus, take a tour of the local Village of Hamilton, a vital part of the Colgate student experience.
Additional Tours
Explore key areas of the campus in depth with these self-guided tours. Looking for an immersive experience? Try them with your VR headset.
Admission Webinar Recordings
Enjoy recordings of previously held webinars on your own schedule.
A Serious and Not-So Serious Conversation about Food at Colgate
How to Navigate My College Search Process in A Pandemic
How to Polish A Personal Statement Outline
Finding Balance and Keeping Perspective Maintaining a Healthy Mindset in Times of Stress
Webinars, Zoom Meetings, How to Identify a Best Fit College
First Generation? An Inside Look at Programs and Resource
Colgate Information Session, Live in Spanish
Life as a Student of Color
Is Early Decision Right for You?
Application Workshop: Preparing for a Holistic Application Review
This is Colgate Summer Series
This is Colgate: Starting the College Search
This is Colgate: Academics
This is Colgate: All in a Day
This is Colgate: Pursuits
International Student Life at Colgate
This is Colgate: All in a Day 2
This is Colgate: Admission and Financial Aid
Like what you see? Complete Colgate's request for information form to let us know you're interested, and to learn more about Colgate and the admission process.