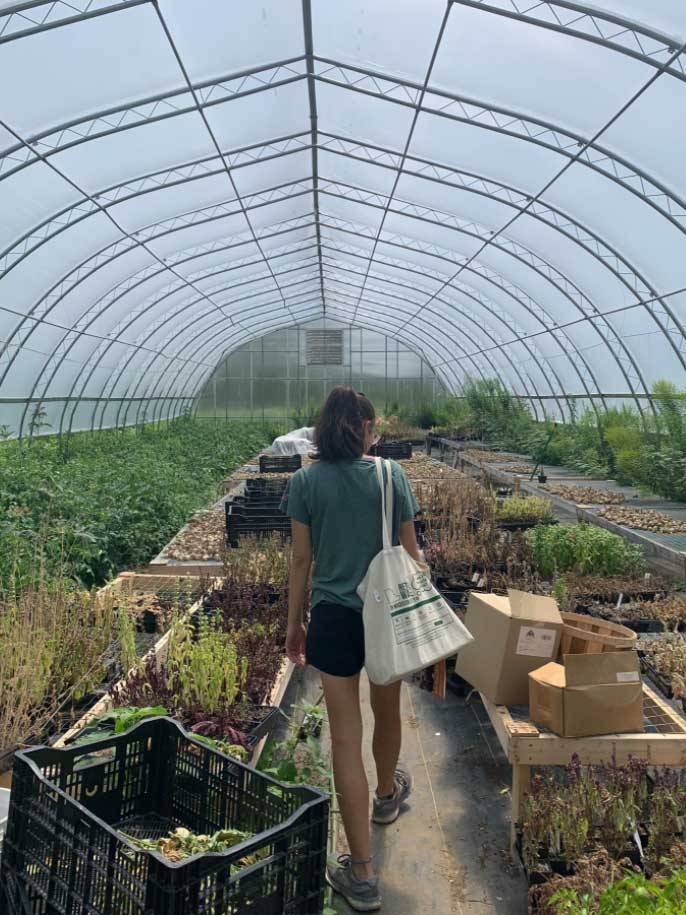 Open Farm Day is a beloved annual event in Madison County, featuring local businesses and their farm-fresh products. This year, more than 20 local farms welcomed members of the community so they could learn about farm practices, peruse local goods, and enjoy the natural beauty of upstate New York. 
One of the Office of Sustainability's interns, Natalie Ringel, toured six different farms throughout the course of Open Farm Day. Natalie and her friends greatly enjoyed sampling all of the products that these farms were sharing with the community, from fresh maple-cinnamon butter at Kriemhild Dairy Farms to the spicy salsa at G & M Farms. Not only could visitors like Natalie try samples of a variety of goods, but many farms, like Critz Farms Brewing & Cider Co. also sponsored food trucks, live music, and rides around the farm for patrons to enjoy. 
Beyond sampling fresh produce, spreads, spices, and beverages, Natalie and her friends said what they most enjoyed about Open Farm Day was that it was "an opportunity to engage with local farms in an accessible way and celebrate the ways in which farming and agriculture utilize natural resources as integral components of daily farm operations."
After walking around multiple farms and distilleries, Natalie's group discussed how Open Farm Day was more than just a fun Saturday afternoon, but "contributed to a greater understanding and appreciation for the agriculture industry." They reflected on how this event "served as a prime example of the ways local businesses and community members can come together to support one another while delighting in all the environment of upstate New York has to offer."
Along with Kriemhild Dairy Farms, G & M Farms, and Critz Farms Brewing & Cider Co., Natalie and her group also enjoyed touring Dizzy Lizzie's fields of garlic and tomato plants, and they stopped at Mosher Farms LLC's farmstand for some delicious summer produce.
Approaching the end of the tour day, Natalie and her friends wished they could have explored even more of the farms taking part in Open Farm Day. Although Natalie's group could not see all of the participating farms themselves, it was clear that, on this day, local farms all across Madison County embraced visitors who were eager to learn more about agriculture and the environment — and try some tasty samples, too. 
Visit Madison County's Open Farm Day website to find out more about this year's event, participating farms, and what to look forward to next year.