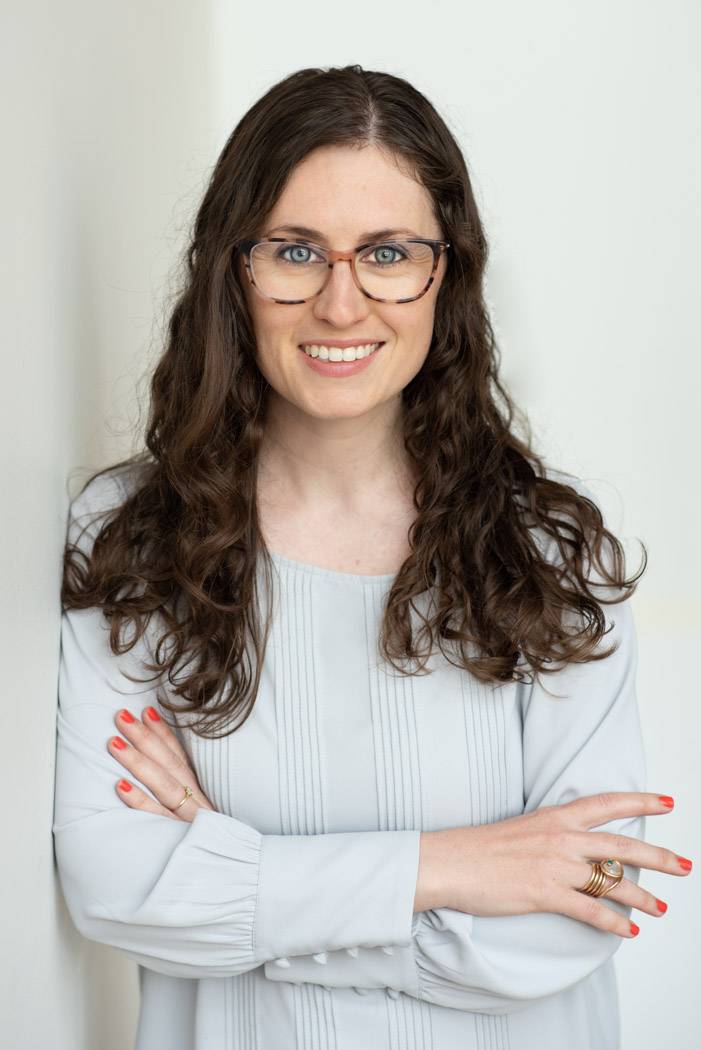 Rachel Newman
Assistant Professor of History
Department/Office Information
History
M

1:45pm - 3:15pm

(317 Alumni Hall)

R

11:00am - 12:30pm

(317 Alumni Hall)
Rachel Grace Newman is a historian of modern Mexico with particular interests in migration, childhood and youth studies, and social inequality. At Colgate, she teaches on these themes and other topics in modern Latin American and global history.
With a background in the interdisciplinary fields of Latin American Studies and regional studies, Prof. Newman enjoys bringing perspectives from scholars with different methodologies into her teaching and research. She has also translated academic works from Spanish to English and enjoys writing and sharing her work in both languages.
Prof. Newman was trained at Yale University, the Colegio de Jalisco in Zapopan, Mexico, and Columbia University. She previously taught at Smith College. She is originally from the California Bay Area, and she has also researched and studied in various places in Mexico (Chiapas, Guadalajara, and Mexico City). Outside of her academic work, she volunteers with a collective of women weaving artists from Oxchuc, Chiapas.
She joined Colgate in July 2022 and welcomes conversations with any students interested in learning more about her courses or those considering studying abroad, something she has done herself and now explores as a research topic.
BA 2009, Yale University, Latin American Studies
Maestría 2012, Colegio de Jalisco, Regional Studies
PhD 2019, Columbia University, International and Global History
Prof. Newman is working on a book manuscript, Student Migration, Social Class, and Modernization in Mexico. This book traces the long history of Mexican student mobility to the United States and Europe and of state support for this mobility in the form of scholarships for study abroad. She argues that scholarships ostensibly designed to create urgently-needed Mexican agents of modernization are best analyzed as a form of migration policy. These programs have supported middle-class aspirations for status and material comforts by giving them access to prestigious foreign education. As a social and cultural history of transnationally-mobile, privileged youth and a political history of scholarship-granting institutions, the book offers a new way to think about the origins of Mexico's foreign-trained elite and highlights the significance of migration for middle- and upper-class cultures in modern Mexico.
This project was supported by the Fulbright-Hays Doctoral Dissertation Research Award among other grants, and the resulting dissertation was recognized by the Latin American Studies Association's Mexico section. Related to this project, Prof. Newman published an essay in an edited volume in Mexico in 2020, and she has a forthcoming article on meritocracy and clientelism in petitions for scholarships in post-revolutionary Mexico. Previously, she published a book on Mexican migrant children and education programs based on her research as a Master's student in western Mexico.
HIST 229, Latin American Migrations
HIST 386, Mexico and the United States
Books

In progress

Student Migration, Social Class, and Modernization in Mexico.

2014

Los niños migrantes entre Michoacán y California. Pertenencia, Estado-nación y educación, 1976-1987. Zapopan, Jalisco: El Colegio de Jalisco.

Peer-reviewed articles

In progress

"Making Experts, Sustaining Families: Kinship, Gender, and the Formation of Mexico's Modernizing Vanguard."

Forthcoming

"The Right to a Favor: International Scholarships, Clientelism, and the Class Politics of Merit in Post-Revolutionary Mexico."

2013

"Etnia, nación y jerarquía en la literatura infantil estadounidense sobre México, 1909-1939." Intersticios Sociales. Zapopan, Mexico: El Colegio de Jalisco. Year 3, no. 5.

Book chapters

2020

"Pensar el intercambio académico como un flujo migratorio: el caso de los estudiantes mexicanos en Estados Unidos" for Historias entrelazadas: el intercambio académico en el siglo XX. México, Estados Unidos, América Latina, ed. Sebastián Rivera Mir. Toluca, Mexico: El Colegio Mexiquense.

Book reviews

2020

Adrián Félix, Specters of Belonging: The Political Life Cycle of Mexican Migrants. Boom: A Journal of California.

2019

Eileen Ford, Childhood and Modernity in Cold War Mexico City. Cultural and Social History, vol. 16, no. 5.

2018

Ruben Flores, Backroads Pragmatists: Mexico's Melting Pot and Civil Rights in the United States. The Latin Americanist, vol. 62, no. 2.

2016

Mary Kay Vaughan, Portrait of the Artist as a Young Painter. Pepe Zúñiga and Mexico City's Rebel Generation. Journal of Latin American Studies, vol. 48, no. 2.

2011

Martha Vergara Fregoso et al., Educación Intercultural: un estudio de las comunidades indígenas en Jalisco. Estudios sobre las culturas contemporáneas, vol. XVII, no. 33.

Public Engagement

2020

"Schools for All. The Campaign for Desegregation in El Monte," in East of East: The Making of Greater El Monte, ed. Romeo Guzmán, Rutgers University Press.

2017

Interview on television program "American History," C-SPAN 3.

2017

"Las tensiones en la migración de estudiantes mexicanos a Estados Unidos: pasado y presente." Distancia por tiempos (education blog for the Mexican magazine Nexos).

2016

"A Truth that had to be Told: Uncovering the History of School Segregation in El Monte." Tropics of Meta (blog).
Prof. Newman's translations of articles originally composed in Spanish have appeared in the journals Latin American Perspectives, Latin American and Caribbean Ethnic Studies, and Intercultural Communication Studies.
| | |
| --- | --- |
| 2020 | Honorable Mention, Dissertation Prize, Latin American Studies Association-Mexico Section |
| 2018 | Doris G. Quinn Dissertation Completion Fellowship |
| 2017 | Teaching Scholars Fellow, Graduate School of Arts and Sciences, Columbia University |
| 2015 | Samuel Flagg Bemis Dissertation Research Grant, Society for Historians of American Foreign Relations |
| 2015 | Fulbright-Hays Doctoral Dissertation Research Award, U.S. Department of Education |
| 2015 | Grant-in-aid, Rockefeller Archives Center |
| 2014 | Dissertation Proposal Development Fellowship, Social Science Research Council |