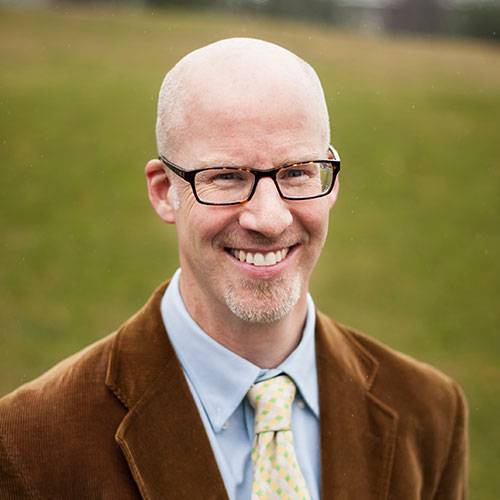 Robert Nemes
Professor of History; Chair, Department of History
Department/Office Information
History
I first visited Budapest soon after the fall of the Berlin Wall. Everything about the city fascinated me: the elegant but dilapidated buildings (some still bullet-ridden from 1956), the lively open-air markets, and the rattling yellow trolleys. I have since returned many times to Budapest and the surrounding region. Along the way I went to graduate school in history at Columbia University and now teach at Colgate University.

At Colgate I offer courses in European and global history. These include The First World War, Germany and Eastern Europe, 1848-1989, and History of the Modern Balkans. I also teach a course on commodities titled Coffee and Cigarettes: A Global History. I took students enrolled in this class to Costa Rica as part of Colgate's Sophomore Residential Seminars program. I've also served as the faculty director of the Alumni Memorial Scholars program. Please contact me if you would like to see my syllabi.

My research and writing focus on Central and Eastern Europe. Much of my work looks at how ordinary people enter the political process in places with decidedly undemocratic political systems. My first book, The Once and Future Budapest (Northern Illinois University Press, 2005), examined everything from shop signs to synagogue architecture to understand how nationalist debates reached large numbers of men and women in the first part of the nineteenth century.

My interests then shifted to the years around 1900 and to the Hungarian provinces – to what is today Hungary, Romania, Slovakia, and Ukraine. In a series of journal articles and book chapters I examined major historical events from the vantage point of Hungary's small towns and villages, where the bulk of the population lived. This led to Sites of European Antisemitism in the Age of Mass Politics, 1880-1918 (Brandeis University Press, 2014), which I co-edited with Daniel Unowsky and to which I contributed a chapter on Jewish refugees in Hungary during the First World War. 

It also led to Another Hungary: The Nineteenth-Century Provinces in Eight Lives, which appeared with Stanford University Press. Another Hungary is a "collective biography," which uses the stories of eight men and women to consider how people made sense of economic underdevelopment, what nationalism meant on the ground, and how Jews and Christians interacted in the countryside.

My next book project will use three commodities – tobacco, wine, and coffee – to study how everyday goods created surprising connections among the different peoples of Habsburg Central Europe. It will also explore what can be gained by viewing the history of globalization from places like Austria-Hungary, which are too often overlooked.

Some of my publications can be found at my Academia.edu site.
BA, University of Pennsylvania
PhD, Columbia University
Modern Central and East European history, urban history, nationalism, and commodities
"Urban Lives," in The Cambridge History of the Habsburg Monarchy, vol. 2: The Habsburg Monarchy, 1780-1918, ed. Mark Cornwall and Pieter M. Judson (Cambridge: Cambridge University Press, expected 2019)
"A székely menekültek mindennapi élete" [The Everyday Life of Székely Refugees], in Székelyföld és a Nagy Háború. Tanulmánykötet az első világháború centenáriuma alkalmából, ed. Botond Nagy and Zsolt Orbán (Csíkszereda: Csíkszereda Könyvhivatal, 2018), 218-23
Another Hungary: The Nineteenth-Century Provinces in Eight Lives (Stanford University Press, 2016)
"Ravaged Empire: Water and Power in Prewar Hungary," in Watersheds: Poetics and Politics of the Danube River, ed. Marijeta Bozovic and Matthew Miller (Boston: Academic Studies Press, 2016), 160-82
"Refugees and Antisemitism in Hungary During the First World War," in Sites of European Antisemitism in the Age of Mass Politics, 1880-1918, ed. Nemes and Unowsky (Brandeis University Press, 2014), 236-54
Sites of European Antisemitism in the Age of Mass Politics, 1880-1918, co-edited with Daniel Unowsky (Brandeis University Press, 2014)
"Mapping Hungary's Borderlands" in Shatterzone of Empires, ed. Omer Bartov and Eric Weitz  Indiana University Press, 2013), 209-227
"Obstacles to Nationalization on the Hungarian-Romanian Language Frontier," Austrian History Yearbook, 43 (2012): 28-44
"Budapest," in Capital Cities in the Aftermath of Empire: Planning in Central and Southeastern Europe, ed. Emily Gunzburger Makaš and Tanja Damljanović Conley (Routledge, 2010), 141-56
"Hungary's Anti-Semitic Peripheries: Ritual Murder and Violence in the 1880s" Slavic Review, 66, no. 1 (Spring 2007): 20-44
The Once and Future Budapest (Northern Illinois University Press, June 2005)
"The Revolution in Symbols: Hungary in 1848-1849," in Constructing Nationalities in East Central Europe, ed. Pieter Judson and Marsha Rozenblit (Berghahn Books, 2004), 37-49
"The Uncivil Origins of Civil Marriage: Hungary," in Culture Wars: Secular-Catholic Conflict in Nineteenth-Century Europe, ed. Christopher Clark and Wolfram Kaiser (Cambridge University Press, 2003), 313-35
"The Politics of the Dance Floor: Civil Society and Culture in Nineteenth-Century Hungary," Slavic Review 60, no. 4 (Winter 2001): 802-23
"Women in the 1848-1849 Hungarian Revolution," Journal of Women's History 13, no. 3 (Autumn 2001): 193-207
"Associations and Civil Society in Reform-Era Hungary," Austrian History Yearbook 32 (2001): 25-45