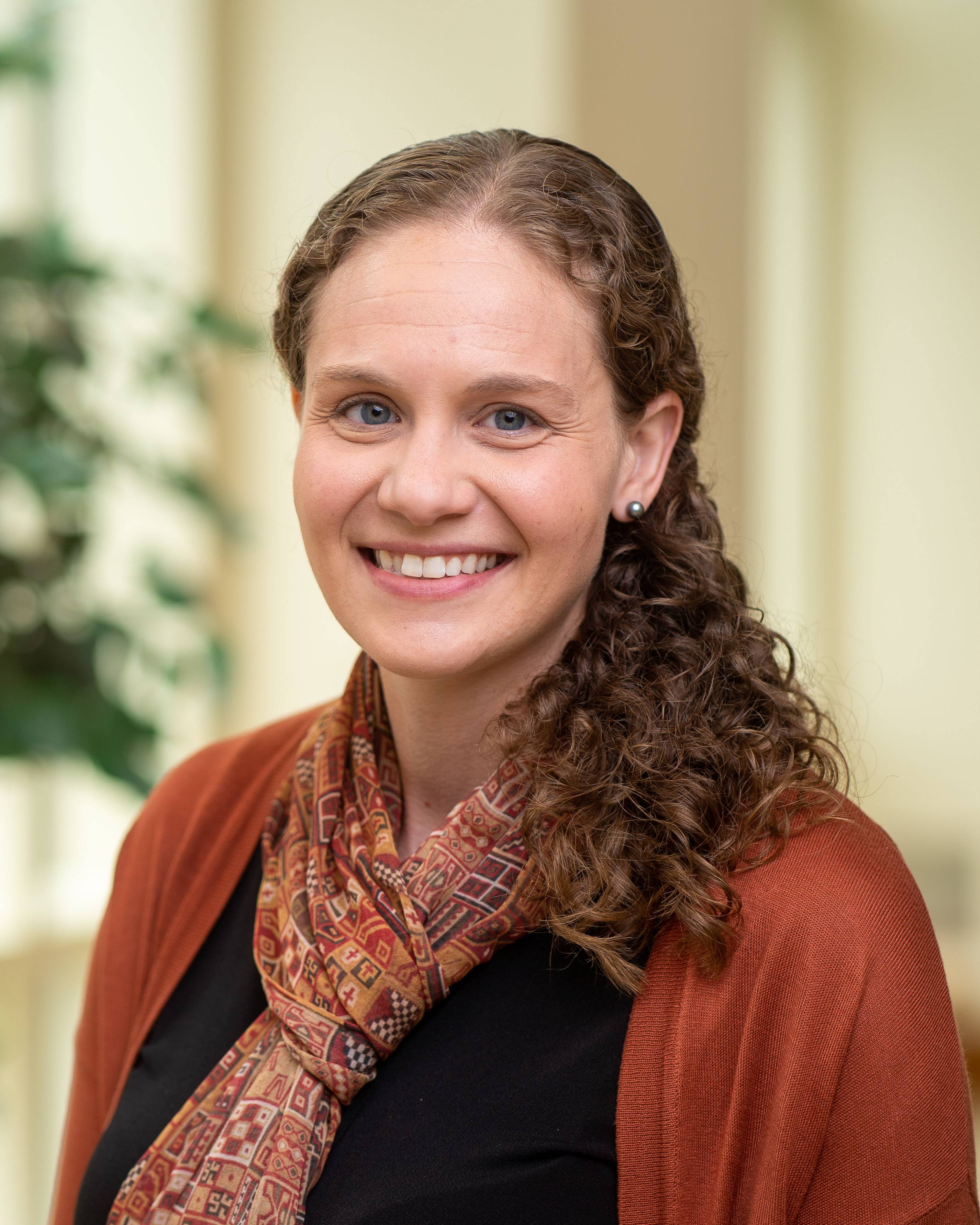 Rebecca Mendelsohn
Co-Director of University Museums and Curator of the Longyear Museum of Anthropology; Research Affiliate and Instructor in Sociology and Anthropology
Rebecca Mendelsohn received her Ph.D. in anthropology from the University at Albany, SUNY. She is trained as an archaeologist and specializes in the ancient civilizations of Mexico and Central America. Her research has brought her to a number of Latin American countries, including Mexico, Guatemala, Belize, Costa Rica, and Panama. Prior to coming to Colgate, she directed archaeological excavations at the site of Izapa in Chiapas, Mexico, a regional capital known for its unique sculpture, widespread trade ties, and multicultural population.
In addition to her archaeological research, Rebecca has over ten years of experience in museums, including at the Metropolitan Museum of Art, the New York State Museum, the Museum of Fine Arts in Boston, and three Smithsonian institutions. She is interested in the politics of representation, or how cultural heritage is used to present national, regional, and community identities. She believes it is important to critically evaluate who gets to tell the stories presented in museum spaces and advocates for community collaboration as a means of decolonizing museums.
BA (Archaeology, Art History), Dickinson College
MA and PhD (Anthropology), University at Albany, SUNY
2019                Vida Cotidiana en Izapa durante el Periodo Clásico: Hallazgos del Proyecto de Arqueología Doméstica de Izapa. In XXXII Simposio de Investigaciones Arqueológicas en Guatemala 2018, edited by Bárbara Arroyo, Luis Méndez Salinas, and Gloria Ajú Álvarez, pp. 247-260. Ministerio de Cultura y Deportes, Instituto de Antropología e Historia, and Asociación Tikal, Guatemala City.
2018                The Formative to Classic Period Transition at Izapa: Updates from the Izapa Household Archaeology Project. Ancient Mesoamerica 29: 309-331.
2018                Obsidian Sourcing and Dynamic Trade Patterns at Izapa, Chiapas, Mexico: 100 BCE- 400 CE. Journal of Archaeological Science: Reports 20: 634-646.
2018                The Chronology of the Formative to Classic Period Transition at Izapa: A Reevaluation. Latin American Antiquity 29: 239-259.
2018                The Early Izapa Kingdom: Recent Excavations, New Dating, and Middle Formative Ceramic Analyses. (Fifth author with Robert M. Rosenswig, Brendan J. Culleton, Douglas J. Kennett, Rosemary Lieske, and Yahaira Núñez-Cortés.) Ancient Mesoamerica 29: 373-393.
2017                Late Formative Feline Pedestal Sculptures and an Iconography of Cacao. (Third author with Julia Guernsey, Michael Love, Sergio Romero, and Andrew Turner.) Mexicon 39 (6): 151-169.
2016                Izapa and the Soconusco Region, Mexico, in the First Millennium A.D. (Second author with Robert M. Rosenswig.) Latin American Antiquity 27: 357-377.
2016                Economic Growth in Mesoamerica: Obsidian Consumption in the Coastal Lowlands. (Twelfth author with Barabara L. Stark, Matthew A. Boxt, Janine Gasco, Rebecca B. González-Lauck, Jessica D. Hedgepeth-Balkin, Arthur A. Joyce, Stacie M. King, Charles L. F. Knight, Robert Kruger, Marc N. Levine, Richard G. Lesure, Marx Navarro-Castillo, Hector Neff, Michael Ohnersorgen, Christopher Pool, L. Mark Raab, Robert Rosenswig, Marcie Venter, Barbara Voorhies, David T. Williams, and Andrew Workinger.) Journal of Anthropological Archaeology 41: 263-282.
2013                Lidar mapping and surface survey of the Izapa state on the tropical piedmont of Chiapas, Mexico. (Fourth author with Robert M. Rosenswig, Ricardo López-Torrijos, and Caroline E. Antonelli.) Journal of Archaeological Science 40: 1493-1507.
Sylvan C. Coleman and Pam Coleman Memorial Fellow, Metropolitan Museum of Art (2019-2020)
Postdoctoral Fellow, Smithsonian Institution Fellowship Program, Smithsonian Tropical Research Institute, Panama (2017-2018)
Junior Fellow, Pre-Columbian Studies, Dumbarton Oaks Research Library and Collection, Harvard University (2015-2016)
Fulbright Scholar, Mexico (2013-2014)
National Science Foundation- Graduate Research Fellow (2010-2013), Doctoral Dissertation Research Improvement Grant (2014-2015)