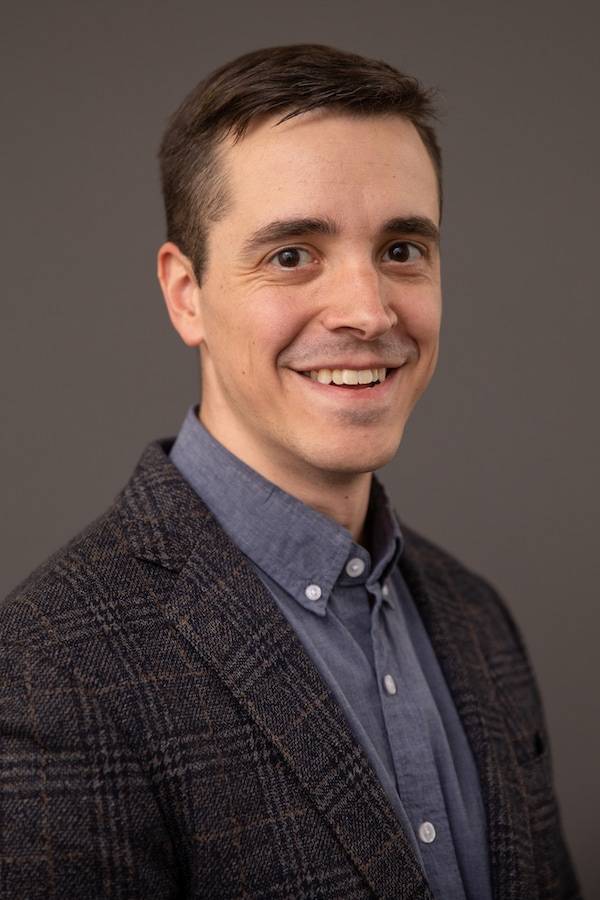 Ryan Hall
Assistant Professor of Native American Studies and History
Department/Office Information
History
Ryan Hall specializes in Native American history, the history of the American West, and borderlands history.  His first book, Beneath the Backbone of the World: Blackfoot People and the North American Borderlands, 1720-1877, is a history of the Blackfoot (Niitsitapi) people of what is now Montana and Alberta during the era of the fur trade, and demonstrates how Blackfoot people used the ancient geography of their homelands to preserve their way of life amidst profound disruption.  More broadly, he is interested in Indigenous geography, transnational history, and how structures of colonialism have shaped Native lives.  His current research examines the deep history of corruption and fraud in America's "Indian Affairs" administration from the Revolution through the nineteenth century.
Prior to coming to Colgate, Professor Hall received his Ph.D. from Yale University and taught at the University of Toronto and Northern Arizona University.  This spring he is teaching Global Indigenous History, The American West, and the History Honors Seminar.
MA 2010, MPhil 2011, PhD 2015, Yale University
BA 2008, University of Oklahoma
Native North American history; global Indigenous history; western frontiers and borderlands; U.S. and Canadian history; Indian Affairs administration; the fur trade
Beneath the Backbone of the World: Blackfoot People and the North American Borderlands, 1720-1877 (Chapel Hill: University of North Carolina Press, 2020)
"Chaos and Conquest: The Civil War and Indigenous Crisis on the Upper Missouri, 1861-1865," forthcoming in The Journal of the Civil War Era.
"Last Refuge: Indigenous Refugees and the Making of Canada's Numbered Treaties," in The Line Crossed Us: New Directions in Critical Border Studies, eds. Sheila McManus, Julie Young, and Paul McKenzie-Jones (Edmonton: Athabasca University Press, forthcoming)
"Negotiating Sovereignty: U.S. and Canadian Colonialisms on the Northwest Plains, 1855-1877," in Remaking North American Sovereignty: State Transformation in the 1860s, eds. Frank Towers and Jewel Spangler (New York: Fordham University Press, 2020), 132-52.
"Before the Medicine Line: Blackfoot Trade Strategy and the Emergence of the Northwest Plains Borderlands, 1818-1846," The Pacific Historical Review 86, no. 3 (August 2017): 381-406.
"The Divergent Wests of Isaac Stevens and Lame Bull: Finding Motive in the 1855 Blackfoot Treaty," The Pacific Northwest Quarterly 105, no. 3 (Summer 2014): 107-21.
"Struggle and Survival in Sallisaw: Revisiting John Steinbeck's Oklahoma," Agricultural History 86, no. 3 (Summer 2012): 33-56.
Book reviews in The Historian, The Canadian Journal of History, The Western Historical Quarterly, American Indian Quarterly, The Pacific Historical Review, The Journal of Family History, The Pacific Northwest Quarterly, Montana: The Magazine of Western History, The New Mexico Historical Review, and Entangled Religions. 
Finalist, 2021 Spur Awards (Best Historical Nonfiction Book), Western Writers of America
Fulbright Canada Research Chair in Social and Cultural History of Western North America, The University of Calgary (Fall 2017)
Frederick W. Beinecke Dissertation Prize, Yale University (2015)
Vernon Carstensen Memorial Award (Best article in Agricultural History), Agricultural History Society (2013)
Newberry Library Consortium in American Indian Studies Research Fellowship (2013)
Beinecke Rare Book and Manuscript Library Research Fellowship (2012)
Canadian Studies Doctoral Student Research Grant, International Council for Canadian Studies (2011)
CORE 150C: Native People of the Great Plains
HIST 223: The American West
HIST/NAST 243: Native American History
HIST/NAST 356: Global Indigenous History
HIST/NAST 360: Borderlands of North America
HIST 400: Thematic Seminar: The Arts of Resistance
HIST 490: Honors Seminar in History