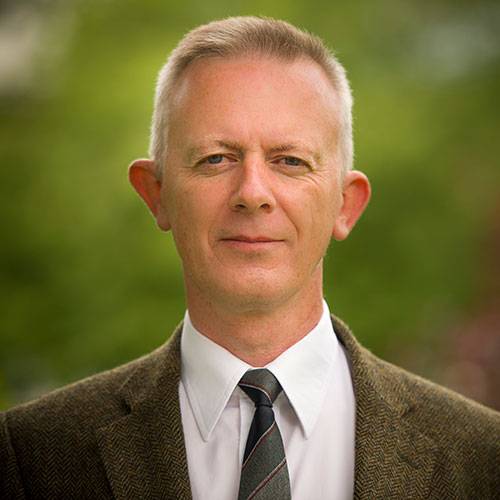 Raymond (Ray) Douglas
Russell Colgate Distinguished University Professor of History
Department/Office Information
History
MWF

10:15am - 11:15am

(319 Alumni Hall)
BA (Mod.), University of Dublin, Trinity College, 1987; MA, The Ohio State University, 1989; PhD, Brown University, 1996
Georg Dehio Buchpreis (Germany), 2014.
George Louis Beer Prize (best book in European international history), 2013.
Hans Rosenberg Book Prize (best book in Central European history), 2013.
Included in the Princeton Review's The Best 300 Professors, 2012.
 
Orderly and Humane: The Expulsion of the Germans after the Second World War (2012).  — One of the 15 best books published in 2012 according to The Atlantic.
Architects of the Resurrection: Ailtirí na hAiséirghe and the Fascist 'New Order' in Ireland (2009).
Imperialism on Trial: International Oversight of Colonial Rule in Historical Perspective [R.M. Douglas, M.D. Callahan & E.A. Bishop, eds.] (2006).
The Labour Party, Nationalism and Internationalism, 1939-1951 (2004).
Feminist Freikorps: The British Voluntary Women Police, 1914-1940 (1999).
Articles in Albion, Contemporary British History; Daedalus; Ethnic and Racial Studies; Historical Journal; Journal of Modern History; Politics, Religion & Ideology; War and Society.