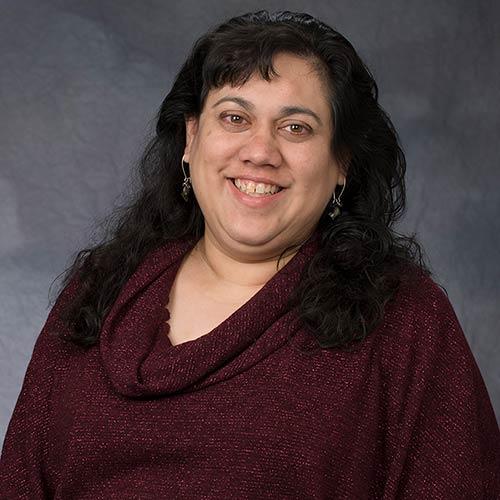 Noor-Aiman (Noor) Khan
Associate Professor of History; Director, Middle Eastern and Islamic Studies
BA (1992), MA (1994), PhD (2006), University of Chicago
Instructor, assistant professor, and associate professor, Colgate University, 2003-present
Director of Program in Middle East and Civilizations, Colgate University, 2012-2015
Visiting lecturer, University of Illinois-Champaign-Urbana, 2002-2003
Teaching Assistant, University of Chicago, 2002
Instructor, American University in Cairo, 2000-2001
Lector and Writing Intern, University of Chicago, 1997-1998
National and transnational identity in Egypt and the Arab world
Political and social violence in the modern Middle East and South Asia
Memory and identity in the Partition of India and Palestine
Islam and identity in the twentieth century
Egyptian-Indian Nationalist Collaboration and the British Empire, (New York: Palgrave-Macmillan, October 2011.
"Students on Soapboxes: the Metropole in Anticolonial Nationalist Activity," in Publics, Politics, and Participation: Locating the Public Sphere in the Middle East and North Africa, edited by Seteney Shami, (New York: Columbia/SSRC Books, 2009), pp. 359-382.
"Des jeunes gens loin du pays," in Jeunesses des sociétés arabes - Par-delà les promesses et les menaces, edited by Mounia Bennani-Chraibi and Iman Farag, (Cairo: Centre d'études et de documentations économiques, juridiques et sociales, 2007), pp. 121-136.
"Tawazi am tatheer wa tu'atthar?" [Parallels, or Influence and Collaboration?] in Tarikh al-muqaran lil sharq al-awsat  [Comparative History of the Middle East], edited by Peter Gran and Raouf Abbas, (Cairo:  Egyptian Ministry of Culture/ American Research Center in Egypt, 2002),  pp. 309-316. 
"Hindu-Muslim violence in India," entry in the Encyclopedia of Religion and War, edited by Gabriel Palmer-Fernandez, (New York: Routledge, 2003), pp. 174-178.
Council for American Research Centers Abroad Fellow, 2009
American Research Center in Egypt Fellow, 2009
Fulbright Research Scholar, 2008
Fulbright-Hays Dissertation Fellowship, 1996
Center for Arabic Study Abroad Fellowship, 1994
Foreign Language Enhancement Program/Traveling Scholarship Fellowship, 1994
Jacob K. Javits Fellowship in the Humanities, 1992
Middle East Studies Association
American Historical Association
American Association of University Women
Egyptian Historical Association
"The Enemy of My Enemy: Indian Influences on Egyptian Nationalism, 1907-1931"