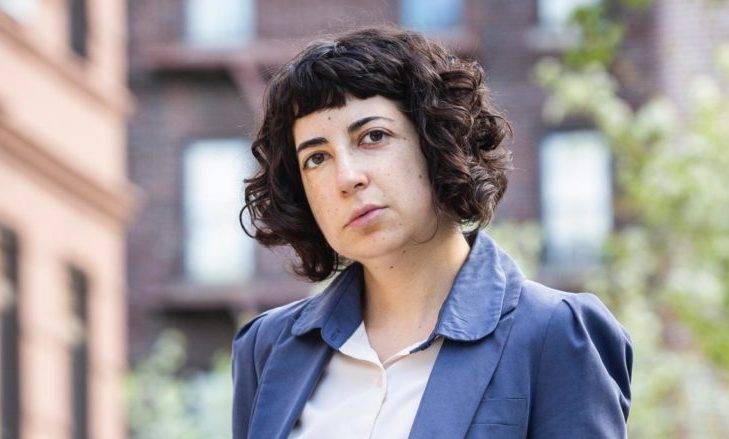 Neta Alexander
Assistant Professor of Film and Media Studies
Neta Alexander is an Assistant Professor of Film and Media at Colgate University and the Assistant Editor of Journal of Cinema and Media Studies (JCMS). She earned a PhD from NYU and a M.A from Columbia University. Her work focuses on digital culture, film and media, and Science and Technology Studies (STS). Her award-winning analysis of buffering revealed the understudied ways in which latency and delay are inherent to digital systems and infrastructures. Her recent book, Failure (co-authored with Arjun Appadurai; Polity, 2020) studies how Silicon Valley and Wall Street monetize failure and forgetfulness. Her articles have appeared in Journal of Visual Culture (JVC), Cinema Journal, Cinergie, Film Quarterly, Media Fields Journal, and Flow Journal, among other publications. She also contributed chapters to the anthologies The Netflix Effect (Bloomsbury, 2016), Compact Cinematics (Bloomsbury, 2017) and Pandemic Media (Mason Press, 2021). Her public scholarship, encompassing topics such as the Internet of Medical Things, predictive personalization, and the limitations of technology, has been published in The Atlantic, Public Books, Real Life Magazine, The Brooklyn Rail, and Haaretz. 
New York University, Cinema Studies, PhD (2019)
Columbia University, Film Studies, MA (2012)
University of Amsterdam, Comparative Literature, MA (2008)
Hebrew University, Jerusalem, BA (2007) 
Books
with Arjun Appadurai, Failure (Cambridge, UK: Polity, 2020).
 
Refereed Journal Articles
with Tali Keren. "Paper, Glass, Algorithm: Teleprompters and the Invisibility of Screens." Journal of Visual Culture (JVC). August 2021: 1-32. 
 
"Obsolescence, Forgotten: "Survivor Holograms," Virtual Reality, and the Future of Holocaust Commemoration." Cinergie. August 2021.
 
"From Spectatorship to "Survivorship" in Five Critical Propositions." Film Quarterly. September 2021.
 
"Rage Against the Machine: Buffering, Waiting, and Perpetual Anxiety," Cinema Journal 56.2 (January 2017): 1-25.
 
"A Body in Every Cellar: The Rise of Israel's New Violence Movement," Jewish Film & New Media, Vol. 1, no. 4 (Spring 2016): 4-25.

Book Chapters
"The Waiting Room: Rethinking Latency after Covid-19," In Pandemic Media, eds. Philipp Dominik Keidl, Vinzenz Hediger and Laliv Melamed (Meson Press, 2021).
 
"The Enemy Within: Graphic Violence in Contemporary Israeli and European Cinema," in National, Transnational, International: Israel Cinema Beyond its Borders, eds. Rachel Harris and Dan Cyhutin, (Bloomington, IN: Indiana University Press, 2021).
 
"Speed Watching, Efficiency, and the New Temporalities of Digital Spectatorship," in Compact Cinematics: The Moving Image in the Age of Bit-Sized Media, eds. Pepita Hesselberth and Maria Poulaki, (London and New York: Bloomsbury Academic Publishing, 2017): 104-112.
 
"Catered to your Future Self: Netflix's "Predictive Personalization" and the Mathematization of Taste," in The Netflix Effect: Technology and Entertainment in the 21st Century, eds. Daniel Smith-Rowsey and Kevin McDonald, (London and New York: Bloomsbury Academic Publishing, 2016): 81-100.
 
"Margaret Mead Film Festival: Four Decades of World Picture(s)," in Anthropology and Film Festivals, eds. Maria Paz-Peirano and Aida Vallejo, (New Castle, UK: Cambridge Scholars Publishing, 2016): 165-179.

Reviews
Review of Ethan Tussey, "The Procrastination Economy: The Big Business of  Downtime" (New York: New York University Press, 2018). Media Industries 6.2 (2019): 169-172 (book review). 
 
"How AIDS Forced the LGBT Community to Redefine 'Home,'" Haaretz, September 27, 2017 (exhibition review).
 
"Education in the School of Dreams: Travelogues and Early Nonfiction Film by Jennifer Lynn Paterson," Film Quarterly, Vol. 67, no. 2 (Winter 2013): 97-98 (book review).
 
"Margaret Mead Film Festival 2013: Encounters of the First, Second and Third Kind," Film Quarterly, vol. 67, no. 1 (Fall 2013): 58-61 (festival review).
FMST200: Introduction to Film and Media
FMST288: New Media: History and Theory
FMST390: The Ethics of AI
Core 152: Modernity and its Challenges