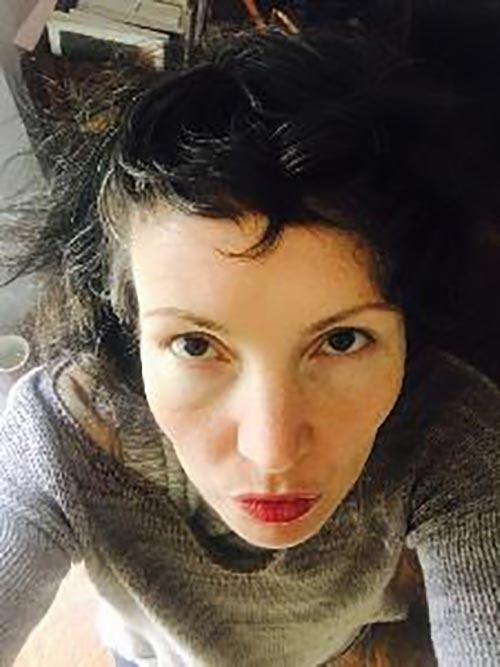 Margaretha Haughwout
Assistant Professor of Art and Art History
I collaborate with humans, and the more-than-human, across technologies and ecologies, to enact possible worlds — worlds that generate abundance, presence and relationship — and in doing so, antagonize proprietary regimes, colonial temporalities, and capitalist forms of labor. Speculative fabulation, intervention, participatory event, walking tour, experimental pedagogy, installation, and biological processes articulate stages of my worlding processes.
My active collaborations include the Coven Intelligence Program, with efrén cruz cortés and Suzanne Husky, a coven that uncovers revolutionary ecologies between witches, plants and machines; the Guerrilla Grafters, with Ian Pollock and Tara Hui: who graft fruit bearing branches onto non-fruit bearing, ornamental street trees in the urban environment; Trees of Tomorrow, a collaboration across numerous institutions in Flushing Queens that uncover the hidden politics of ornamental street trees; and the Coastal Reading Group with Bibi Calderaro: consisting of artists from different coasts who trouble the subjects of wilderness, speciation, humanness and ways of knowing through diverse engagements with nonhumans. I created and maintain the Food Forest Studio in Central New York, and host the annual Grafters X Change for bioregional eco-artists and fruit tree enthusiasts to continue the work toward abundant Food Forest Futures.
I have been awarded numerous grants for community based art works, and my personal and collaborative artwork has been exhibited nationally and internationally. Most recently my work was featured at Yerba Buena Center for the Arts, Stadwerkstatt in Linz Austria, at the Usdan Gallery at Bennington College, and as a part of SLSA's Experimental Engagements exhibition at UC California Irvine. I received my MFA from the Digital Art and New Media program at the University of California Santa Cruz, my Permaculture Design Certificate from the Urban Permaculture Institute,  and I have studied with numerous herbalists including Matthew Wood. I hold a certificate from the California School of Herbal Studies. In my classes as Assistant Professor of Digital Studio at Colgate University (on Oneida territory and within the Susquehannah River Watershed), I draw connections to legacies in conceptual art, new media art, and collaboration, in order to foster distributed, artistic approaches to the interconnected issues of our time/s.
Learn how conceptual art, feminist art, the avant garde, and digital art combine in Digital Studio: Recipes Code Spells. Make art about surveillance, identity, and the internet here: https://beforebefore.net/digitalstudio/f20/
Learn more about the Food Forest Studio and the 6th E Street project in the Ho/Olin tunnels!