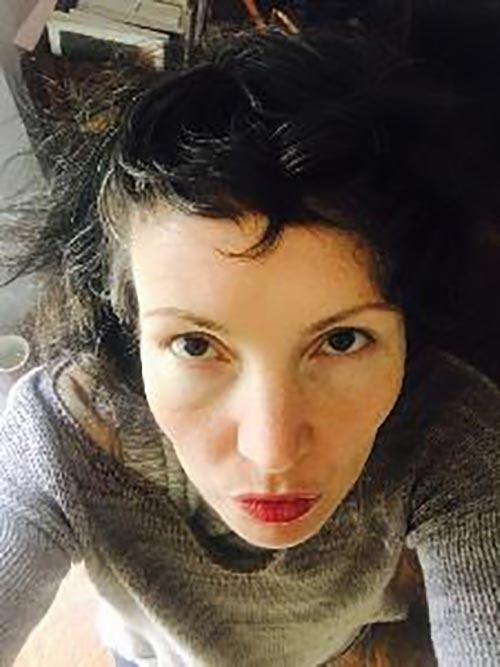 Margaretha Haughwout
Assistant Professor of Art and Art History
Margaretha Haughwout's personal and collaborative artwork explores the intersections between ideas of technology and wilderness, digital networks and the urban commons, cybernetics and whole systems permaculture — in the context of ecological, technological and human survival. Her active collaborations include the Guerrilla Grafters: an art/ activist group who graft fruit bearing branches onto non-fruit bearing, ornamental fruit trees, which has exhibited at venues such as the Venice Biennale, and the São Paulo Architecture Biennial and has been written about in numerous press outlets including NPR. A partner project, Trees of Tomorrow launched at Open Engagement in 2018 at the Queens Museum. Trees of Tomorrow is a walking tour and speculative workstation that explores the hidden politics of ornamental street trees. The Coastal Reading Group, another active collaboration, consists of artists from different coasts who trouble the subjects of wilderness, speciation, humanness and ways of knowing through participatory events. Their project, Unearthing/ Re-earthing: We Weave screened at Knowledge Cultures Ecologies in Santiago, Chile in 2017.

Understanding practice to be the work of trying over time to make one's engagements better, and survival to require flourishing multi-species cohabitation, mutuality and care, Haughwout's expanded studio includes experimentation with both electrical and political power, interactive narratives, and the cultivation of relationships beyond the human.

Learn how conceptual art, feminist art, the avant garde, and digital art combine in Digital Studio: Recipes Code Spells

Learn more about the Food Forest Studio at Colgate and the 6th E Street project in the Ho/Olin tunnels!