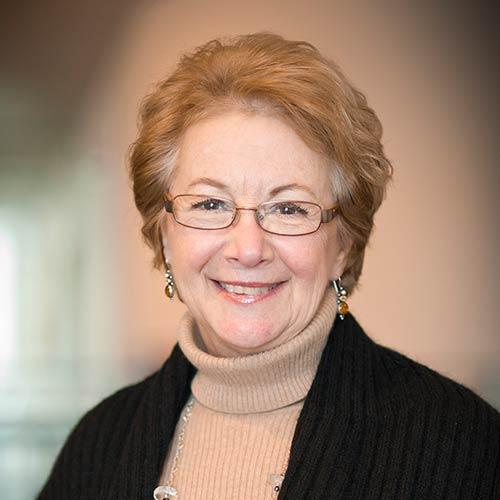 Mary Ann Calo
Batza Professor of Art and Art History, Emerita
BS, Denison University 1971
MS, Syracuse University 1975
MA, Syracuse University 1981
PhD, Syracuse University 1991
Syracuse University
Florida State University (Florence, Italy)
American art, modern and contemporary art and art criticism
History of art criticism, American art and cultural history between world wars, visual art and the Harlem Renaissance
"Bernard Berenson, Modern Art, and Modern Criticism"
Resided and taught in Florence, Itay, 1984-1987
Director, Colgate Venice Study Group, Fall 1997
Director, Colgate Extended Study, "Modern Art in the Paris Museums," May 2000
Visiting Professor of Modern Art, Syracuse University in Florence, Spring 2003
Director, Colgate London Arts Study Group, Fall 2008
Registrar and curator, Syracuse University Art Collection, 1974-1978
Art librarian, Everson Museum of Art, 1978-1979
National Endowment for the Humanities Fellowship 2005; Syracuse University Doctoral Prize 1992
Books
Distinction and Denial: Race, Nation, and the Critical Construction of the African American Artist, 1920-1940 (2007)
Critical Issues in American Art: A Book of Readings (editor) (1997)
Bernard Berenson and the Twentieth Century (1994)
Articles/Essays
"The Origins of World House Galleries" and "Herbert Mayer, World House Galleries, and the Arts at Colgate University," in Modernism at the Fringes: Herbert Mayer and the World House Galleries, Picker Art Gallery, Colgate University (2011)
"The Harlem Renaissance in Theory and Practice," in Harlem Renaissance, Oklahoma City Museum of Art (2009)
"A Community Art Center for Harlem: The Cultural Politics of 'Negro Art' Initiatives, 1920-1937," Prospects: An Annual of American Cultural Studies, 29 (2004)
"Harmon Foundation" and "Art Criticism and the Harlem Renaissance," Encyclopedia of the Harlem Renaissance (Routledge Reference, 2004)
"Alain Locke and American Art Criticism," American Art 18 (Spring 2004)
"Recovery and Reclamation: A Continuing Project," (contribution to "Commentary: Writing African-American Art History"), American Art 17 (Spring 2003)
"Seeing the Harlem Renaissance: Observations on the Position of Visual Art in Harlem Renaissance Studies," Prospects: An Annual of American Cultural Studies 27 (2002)
"African American Printmaking: The Harlem Renaissance and Beyond." In Life Impressions: 20th Century African American Prints from the Metropolitan Museum of Art, Picker Art Gallery, Colgate University (2001)
"Modernism, Visual Culture and the Harlem Renaissance," Paideuma 29 (Winter 2000), reprinted in Ezra Pound and African American Modernism (2001)
"African American Art and Critical Discourse Between World Wars," American Quarterly 51 (September 1999), reprinted in The Harlem Renaissance: A Gale Critical Companion, Volume 1, (2003)
"Bernard Berenson," The Encyclopedia of Aesthetics (1998)
"Modernity as Professional Liability: Bernard Berenson and America," Archives of American Art Journal 36 (1996)
"The 'protean acrobat of painters' and the 'ostentation of the obvious': Bernard Berenson on Picasso and Cubism," Archives of American Art Journal 34 (1994)
"Understanding American Art: Works on Paper," The Picker Art Gallery Journal (1992-1993)
"Winslow Homer's Visits to Virginia During Reconstruction," The American Art Journal 12 (Winter 1980).
Association of Historians of American Art (AHAA), National Co-chair and Editor of the AHAA Newsletter, 1998-2000.