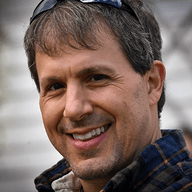 John Pumilio
Director of Sustainability
Department/Office Information
Sustainability
Contact
John Pumilio became Colgate's first Director of Sustainability in April 2009. Since that time, Colgate has implemented numerous sustainability programs that have reduced our ecological and carbon footprints. This has resulted in hundreds of thousands of dollars in avoided spending and a 30 percent reduction off our campus carbon footprint since 2009. 
Born and raised in Central New York, John holds degrees from SUNY ESF at Syracuse University and The Evergreen State College in Washington State.
Prior to coming to Colgate, John's professional experience includes work for organizations such as the National Park Service, National Audubon Society, and Tauck World Discovery. John worked on the Florida Panther Recovery Project in the Everglades, guided tours through the Galapagos Islands (Ecuador) and Machu Picchu (Peru), led safaris through Serengeti National Park and the Ngorongoro Conservation Area in East Africa, guided hiking excursions throughout Alaska and British Columbia, completed breeding bird surveys on Hog Island, Maine, and conducted field research in the West Indies (Jamaica). In these roles, John developed programs to introduce hundreds of individuals, students and citizen-scientists to the wonders of nature around the world -- and the threats they face.
In 2005, John began his career in sustainability and since then has introduced communities, local residents, elected officials, and students around the country to the principles and practices of sustainability.
Today, John enjoys birdwatching, hiking, and reading in his spare time.