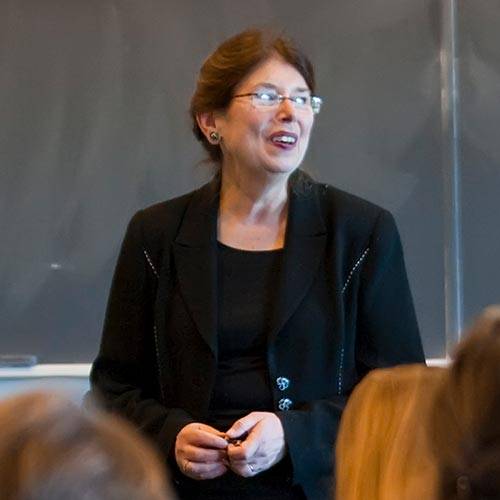 Jane Pinchin
Thomas A. Bartlett Chair and Professor of English, Emerita
Department/Office Information
English
Contact
BA, Harpur College, SUNY Binghamton; MA (1965), PhD (1973), Columbia University
Thomas A. Bartlett Professor in the Department of English
Chair, Department of English, 2005-2013
Acting Director of the Picker Art Gallery, 2003- 2005
Member of the Bowdoin College Board of Trustees, 2003-present
Vice President for Academic Advancement, 2002-2005
Interim President, 2001-2002
Provost and Dean of the Faculty, 1994-2001
Director of the Division of the Humanities, 1991-1994
Director of the Division of University Studies, 1987-1991
University Professor and Chair of General Education Core
"The Modern Experience" 1984-1987
E.M. Forster and Virginia Woolf, Bloomsbury, Wallace Stevens, the Brontes, women in literature, contemporary literature, and the annual teaching of Living Writers and LWOnline.
Modern Greek literature, E.M. Forster, Alexandria, Bloomsbury in fiction and painting, Virginia Woolf
Alexandria Still: Forster, Durrell and Cavafy (Princeton University Press, 1977 and American University in Cairo Press, 1989)
Chapters on Lawrence and Gerald Durrell in Blood Brothers: Siblings as Writers (1983)
Articles in Critical Essays on Lawrence Durrell (1987) and in Twentieth Century Literary Criticism, Modern Fiction Studies and The Christian Science Monitor. Alejandria: Cavafis, Forster y Durrell, translated by Andres Arenas and Enrique Giron (Almed, 2005), preface on Cavafy translation and reception, in English and Spanish.