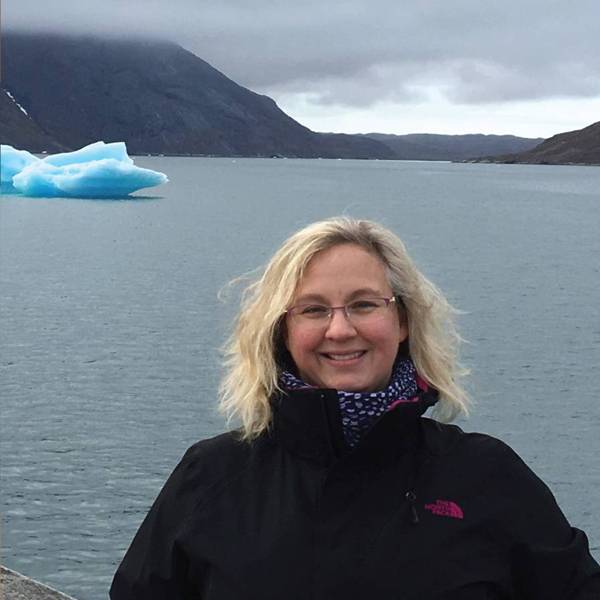 Jessica Graybill
Professor of Russian and Eurasian Studies; Director, Russian and Eurasian Studies Program
Please see additional information about my research on this academic website: jkgraybill.com
PhD, Geography & Urban Ecology, University of Washington, 2006
MS, Geosciences, Yale University, 2000
BA, Russian Language & Literature, University of Arizona, 1997
BS, Geosciences, University of Arizona, 1997
Arctic, Russian and Eurasian studies; urban ecology; climate social science; energy geographies; social-ecological systems; participatory and cognitive mapping; environmental ethics; Q method; systems thinking.
Additional information about my scholarly interests can be found at jessicagraybill.wordpress.com 
"ASUS: Arctic Sustainability: A Synthesis of Knowledge." Funded by the Belmont Forum. US based PI Team: Petrov, A., Graybill, J.K., Heleniak, T., Shiklomanov, N., Kofinas, G., Huskey, L. (US co-PI team on 6-country Arctic team). 
"ARCTIC BASE: Building Coastal Resilience in the Russian Arctic Research Coordination Network." PI Team Neretin, L., Petrov, A., Graybill, J.K., Brigham, L., Presnall, A., Peyasov, A., Plink, N. 
Fulbright Science and Innovation Award for project entitled "Russian climate science in a globalizing world: (de)constructing climate knowledge in Vladivostok."
Full stipend (travel, room & board, other fees) support to travel to Vladivostok, Russia to conduct research for the 2014-15 academic year.
"Arctic Frontiers Of SusTainability: Resources, Societies, Environments and Development in the Changing North (Arctic-FROST)." National Science Foundation, Research Coordination Network Grant for Science Engineering and Education for Sustainability (RCN-SEES). PI Team: Petrov, A., Graybill, J., Heleniak, T., Schweitzer, P.
American Council of Learned Societies Fellowship, 2009-10
National Science Foundation Integrated Graduate Education & Research Training (IGERT) Fellow in Urban Ecology, University of Washington, 2001-2006
Research grant, Center for Statistics, Demography & Ecology, University of Washington, 2005
Howard Martin Grant, Geography Department, University of Washington, 2005
Rachel Woods Grant, College of Forest Resources, University of Washington, 2005
Vespucci Organization Scholarship for GIScience training in Fiesole, Italy, 2004
Awarded a fellowship from the American Council of Learned Societies for 2009-2010. See my ACLS profile at http://www.acls.org/research/fellow.aspx?cid=2bc15e6d-5050-de11-97ce-000c293a51f7
June 2008: Prize for best paper in 2007 by a new researcher in the journal Area. (Graybill, J.K., 2007. "Continuity and change: (re)constructing environmental geographies in late Soviet and post-Soviet Russia." Area 39(1):6-19.)
March 2008: Research grant from the Upstate Institute, Colgate University, to study urban green spaces in post-industrial Utica, N.Y.
At Colgate University:

2015-present
Director of Russian & Eurasian Studies Program
2013-present
University Professor for Global Engagements Program
2013-present
University Professor for First-Year Seminar Program
2013-present
University Professor for Core Distinction

External service:

2015-present
Associate Editor,Polar Geography
2015-present 
Vice Chair, Polar Specialty Group of the American Association of Geographers

2015-present
Representative from American Association of Geographers to Association for Slavic, East European, and Eurasian Studies (ASEEES)

2013-present
Expert Member of the Gender Expert Network of the International Union for Conservation of Nature (IUCN) regarding environment, climate change and sustainable development for Russia

2011-present
Board Member, Energy and Environment Specialty Group of the American Association of Geographers