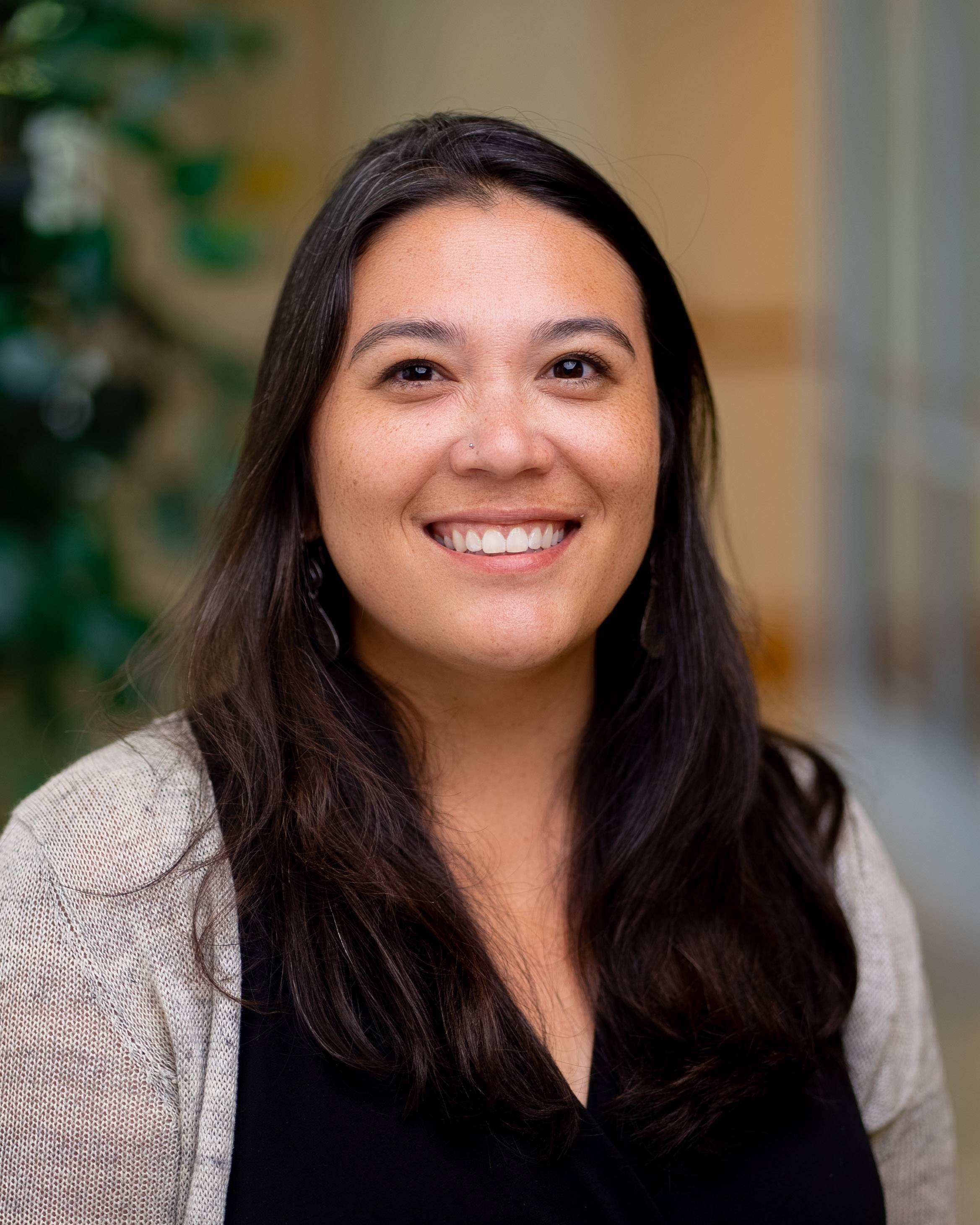 Hannah Lau
Visiting Assistant Professor of Anthropology
Department/Office Information
Sociology and Anthropology
T

10:00am - 11:30am

(417 Alumni Hall)

W

4:00pm - 5:30pm

(417 Alumni Hall)
Contact
BA University of Pennsylvania, MA and PhD, University of California, Los Angeles
I am an anthropological archaeologist whose research uses zooarchaeological data to examine the relationship between ancient peoples' animal management practices, the environment, and sociopolitical organization. Much of my work has focused on exploring these questions in Southwest Asia and the South Caucasus. Recently, I have expanded my research to include historic period communities in Central New York.
Current Projects
Emergent Social Complexity in the Late Neolithic Halaf Cultural Sphere
One major focus of my research is to understand how communities engaged in social and economic cooperation and coordination in agropastoral production at the 6th millennium BCE sites of Domuztepe and Tell Kurdu in southern Anatolia. I examine ancient peoples' animal management practices using zooarchaeological and biogeochemical data in both daily subsistence activities and large-scale communal feasting events and the implications such practices had for emergent social complexity during the late Neolithic.
Pastoral communities in the Bronze and Iron Ages in Azerbaijan
I am interested in understanding long term settlement and mortuary practices in highland areas of the South Caucasus, and how communities in these areas adjusted their agropastoral production strategies during periods of social and political transitions. I co-direct the Lerik Azerbaijan-America Archaeological project with Drs. Jeyhun Eminli (Azerbaijani National Academy of Sciences) and Lara Fabian (Albert-Ludwigs-Universität Freiburg). Our work focuses on the Dırıx zone in the Talısh Mountains in the south of Azerbaijan during the first millennium BCE and early first millennium CE. I have also worked with the Naxçıvan Archaeological Project as an excavator and zooarchaeologist since 2009. My work documented how inhabitants of the Şərur Plain structured their animal economies during the emergence of social complexity in the region as communities transitioned from more mobile lifeways to a system of polities administered from hilltop fortresses.
Agropastoral Production and Imperial Integration at Late Antique and Middle Islamic Tall Dhiban, Jordan
I am currently working with colleagues from the Dhiban Excavation and Development Project to analyze zooarchaeological material from Late Antique and Middle Islamic period occupations at the site of Tall Dhiban in Jordan. Drs. Alan Farahani (SciScope Solutions) and Benjamin Porter (U.C. Berkeley) and I are working on the project "Food Economies and Cuisine on the Mamluk Imperial Periphery: A Case-Study from Dhiban, Jordan" to explore the experiences of one community in the Balqa region of the Mamluk Empire during a period of shifting economic circumstances at the local, regional, and imperial level. This project is supported by a grant from the Foundation Max van Berchem.
Historic Households of Central New York
I co-direct the Historic Households of Central New York project with Dr. Lacey Carpenter (Hamilton College). The goal of our project is to understand the lived experiences of people living in this area from the late 18th century to present using archaeological methods. We employ archaeological survey, excavation, and historical research, including written and oral histories, to reconstruct daily life for inhabitants in the region. By focusing on domestic spaces, we examine daily life as the locus for the creation of new routines, relationships, and identities for people adapting to life in a new landscape. These contexts are also useful for assessing the impacts people had on the region, including the establishment of villages and educational institutions that persist today. During our first season in Summer 2022 we excavated at two 19th century houses in the greater Utica area.
Peer Reviewed Articles and Book Chapters
2022     Vəli Baxşəliyev, Lauren Ristvet, Hilary Gopnik, Jennifer Swerida, Selin Nugent, and Hannah Lau. "Археологические Раскопки На Поселении Кызкала И Его Некрополе." Russian Archaeology 2022 vol. 2: 185-198
2021     Lau, Hannah, Gwyneth W. Gordon, and Kelly J. Knudson. "Reconstructing Feast Provisioning at Halaf Domuztepe: Evidence from Radiogenic Strontium Analyses." Journal of Archaeological Science 131:105408. 
2020     Lau, Hannah, Lucas Proctor, Hilary Gopnik, and Veli Bakhshaliyev. "Agropastoralism in Middle Bronze through Early Iron Age Naxçıvan: Zooarchaeological and Paleoethnobotanical Data from Qızqala." Journal of Archaeological Science: Reports 33:102535. 
2018     Lau, Hannah and Sarah Whitcher Kansa. "Zooarchaeology in the Era of Big Data: Contending with Interanalyst Variation and Best Practices for Contextualizing Data for Informed Reuse." Journal of Archaeological Science 95: 33-39
2014     Campbell, Stuart, Sarah Whitcher Kansa, Rachel Bichener and Hannah Lau. "Burying things: practices of cultural disposal at late Neolithic Domuztepe, southeast Turkey," in Remembering and Commemorating the Dead: Recent Contributions in Bioarchaeology and Mortuary Analysis from the Ancient Near East. Porter, Ben and Alexis Bouton, eds. University of Colorado Press, Boulder, 27-60.
2012    Ristvet, Lauren, Hilary Gopnik, Vəli Baxşəliyev, Hannah Lau, Safar Aşurov and Robert Bryant. "On the Edge of Empire: 2008 and 2009 Excavations at Oğlanqala, Azerbaijan." American Journal of Archaeology 116: 321-62.
Other Publications
2021     Lau, Hannah. "Increasing Data and Data Accessibility in Zooarchaeology." Backdirt 2020:142-146
2019     Lau, Hannah and Müge Ergun ANAMED's Environmental Archaeology Initiative: Looking back at 2019, and Looking ahead to 2020 and beyond"/ "ANAMED'in Çevresel Arkeoloji Girişimi: 2019'dan geçmişe, 2020 ve sonrası içinse geleceğe dönük bir bakı." ANAMED Newsletter Fall 2019: 6.
2018     Eminli, C.T., L. Fabian, E.Ə. İskəndərov, S. Fişman, S. Nugent, T.T. Hüseynova, and H. Lau. "Antik dövr üzrə Lerik arxeologi ekspedisiyasinin Azərbaycan-ABŞ birgə tədqiqatlarinin ilkin nəticələri (2016-cı il)." Azərbaycanda arxeoloji tədqiqatlar 2015-2016, 471-477. AMEA, Baku.