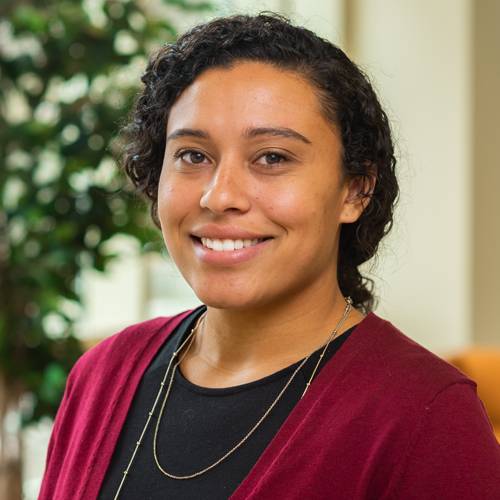 Courtney Aldridge
Career Advisor
Department/Office Information
Career Services
Contact
Industry Liaison Area: Pre-med and Health and Wellness
Courtney joined the advising team at Colgate in September of 2018. Before coming to Colgate, Courtney was the Outreach and Volunteer Specialist for Planned Parenthood of the North County New York and the House Director for the Beta Chapter of Delta Delta Delta at St. Lawrence University in Canton, New York.
Courtney has an MPH with a concentration in Maternal and Child Health from Tulane University School of Public Health and Tropical Medicine as well as a BA in Anthropology from SUNY Potsdam. While at Tulane, Courtney worked for the Mary Amelia Women's Center on a breastfeeding awareness and policy change campaign for the city of New Orleans and Louisiana Public Schools.
Courtney lives with her partner, Cameron, in New Hartford where they enjoy recreational sports, trying every restaurant possible, and traveling as far as they can on any given weekend.