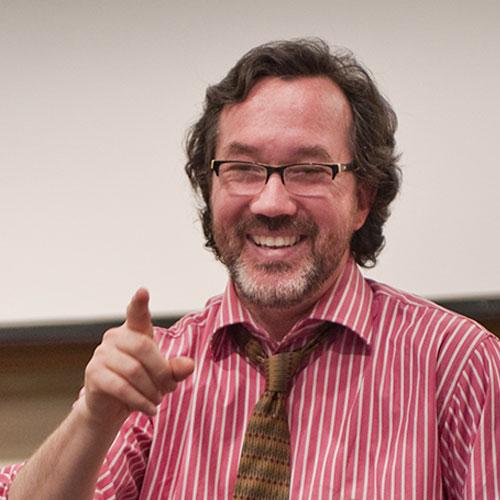 Antonio Barrera
Associate Professor of History
Department/Office Information
History
TR

4:00pm - 5:00pm

(308 Alumni Hall)

W

11:30am - 12:30pm

(308 Alumni Hall)
BA, Universidad de los Andes, Bogota, Colombia 1989; MA (1992), PhD (1999), University of California, Davis
Early modern Spanish history, early modern European history, history of science, Atlantic world history
History of science: 16th-century science in Spain and America (natural history, medicine, explorations, navigation, cosmography)
Articles and Reviews
"Conocimientos imperiales y vernáculos: fragmentos para escribir una historia del imperio" in Gobernar el virreinato del Perú, s. XVI-XVII. Praxis político-jurisdiccional, redes de poder y usos del conocimiento empírico moderno (Madrid: Editorial Sindéresis, 2022)
"Empires and science: the case of the sixteenth-century Iberian Empire" in Andrew Goss, ed., Routledge Handbook of Science and Empire (London and New York: Routledge, 2021).
"Ciencia, tecnología, saberes locales e imperio en el mundo Atlántico, siglos XV-XIX" Historia Crítica 73 (Julio-septiembre 2019): 3-20, and editor with Maurcio Nieto of special issue of Historia Crítica on Science, Technology and Atlantic Empires.
"The Reflected Muse: Literature and Optics in Early Modern Spain by Enrique García Santo-Tomás" in the Bulletin of the Comediantes 70:2 (2018): 151-153. Review essay.
"John T Wing. Roots of Empire: Forests and State Power in Early Modern Spain, C. 1500-1750" in The American Historical Review 123:5 (December 2018): 1752-1753. Review essay.
"Translating Facts: From Stories to Observations in the Work of Seventeenth-Century Dutch Translators of Spanish Books," in Translating Knowledge in the Early Modern Low Countries, eds. Harold J. Cook and Sven Dupre (Low Countries Studies on the Circulation of Natural Knowledge, LIT Verlag, 2012)
"Científicos españoles del siglo XVII: España, América, y el studio de la naturaleza," in El Inquiridor de Maravillas: Prodigios, Curiosidades y Secretos de la Naturaleza en la España del Vincencio Juan de Lastanosa, eds. Mar Rey-Bueno and Miguel López-Pérez (Huesca: Instituto de Estudios Altoaragoneses, 2011).
"Experts, Nature, and the Making of Atlantic Empiricism," in Osiris 25 (2010): 129-148.
Experiencia y empiricismo en el siglo XVI: reportes y cosas del Nuevo Mundo" in Memoria y Sociedad, 13 (2009): 13-25.
"The Seventeenth-Century Spanish Scientific Culture: Spain, America, and the study of Nature" in The Gentleman, the Virtuoso, the Inquirer: Vincencio Juan de Lastanosa and the Art of Collecting in Early Modern Spain, eds. Mar Rey-Bueno and Miguel López-Pérez (Cambridge Scholars Publishing, 2008).
"Knowledge and Empiricism in the Spanish Atlantic World" in Science, Power, and the Order of Nature in the Spanish and Portuguese Empires, eds. Daniela Bleichmar, Paula de Vos, and Kristin Huffine, eds. (Stanford University Press, 2008).
"Empiricism in the Spanish Atlantic World" in Science and Empire in the Atlantic World. Edited by James Delbourgo and Nicholas Dew (Routledge, November 2007)
"Nature and Experience in the New World: Spain and England in the Making of the New Science," in Beyond the Black Legend: Spain and the Scientific Revolution / Mas all de la Leyenda Negra: Espaa y la Revolucion Cientifica. Ed. Victor Navarro Brotons and William Eamon (Instituto de Historia de la Ciencia y Documentacin Lopez Piñero, Universitat de Valencia-CSIC., 2007)
"Reports and Descriptions for Spanish and Portuguese America," and "Scientific Inquiry, Central and South America," in Oxford Companion to World Exploration, ed. David Buisseret (Oxford University Press, 2007)
"Empire and Knowledge: Reporting from the New World" in Colonial Latin American Review 15 (2006): 39-54
"Local Herbs, Global Medicines: Commerce, Knowledge, and Commodities in Spanish America," in Merchants and Marvels: Commerce, Science, and Art in Early Modern Europe, eds. Pamela Smith and Paula Findlen (New York: Routledge, 2001)
"Spanish Imperial Politics and the Control of Transatlantic Resources or the Formation of Early Modern Science." Working Paper No. 97-01 of the International Seminar on the History of the Atlantic World, 1500-1800. Harvard University
(Book Review) Simon Varey et all, eds. Searching the Secrets of Nature (Stanford, 2000) and Simon Varey, ed. The Mexican Treasury (Stanford, 2000) for the Journal of the History of Medicine, 58 (2003): 470-472.
Other Writings
"My Sketchbook" in the Colgate Scene
Navigational Manual of Martin Cortes in Experience and Experiment in Early Modern Europe (Folger Library/Summer 2001 NEH Institute)
Experiencing Nature
Experiencing Nature: The Spanish American Empire and the Early Scientific Revolution (University of Texas Press, 2006).
Some reviews of my book:
Gimmel, Millie. in Early Science & Medicine; 2008, Vol. 13 Issue 2, p. 208-209
Hill, Ruth. Hispanic American Historical Review, Feb. 2008, Vol. 88, Issue 1, p. 121-122
Canizares-Esguerra, Jorge. Journal of Interdisciplinary History, Summer 2007, Vol. 38, Issue 1, p. 159-161
Stephenson, Marcia. Technology & Culture, July 2007, Vol. 48 Issue 3, p. 622-624
Glick, Thomas F. American Historical Review, June 2007, Vol. 112 Issue 3, p. 815-816
Hoffman, Abraham. Journal of the West, Summer 2006, Vol. 45 Issue 3, p. 110-110
Ana Barahona, History and Philosophy of Life Sciences, 29 (2007), 257-258
Ruth Hill, Hispanic American Historical Review, February, 88 (2008), 121-122
Donald Cutter, New Mexico Historical Review, 83 (2008), 138-139
Guy Lazure, Sixteenth Century Journal, XXXVIII (2007), 1216-1218
Brescia, Michael. The Journal of Arizona History, Winter 2007, p. 405-406
Invited presentations:
Universidad de los Andes, Bogota, Colombia
Brown University. Providence, RI
Hill Center for World Studies/Watson Institute for International Studies, Brown University, Providence, RI
Wellcome Trust Center for the History of Medicine, London (2)
Universidad Complutense, Madrid
Instituto de Estudios Altoaragoneses, Huesca, Madrid
Binghamton University, Binghamton, NY
Universidad de Valencia, Valencia, Spain
Clark Library, CA
University of California, Berkeley, CA
Review Manuscripts for Chicago University Press
Revista Canadiense de Estudios Hispanicos
John Carter Brown Library, Mellon Post-Doctoral
John Carter Brown Library, Fellowship Center for New World Comparative Studies, Providence, RI
Huntington Library, W.M. Keck Foundation Fellowship for Young Scholars, San Marino, CA
Colgate University Research Grants
Fulbright Grant
American Historical Association (AHA), Latin American Studies Association (LASO), History of Science Society (HSS)