The Green Bikes Program is a bicycle rental program providing an affordable, healthy, and convenient way to move around the Colgate campus and local community.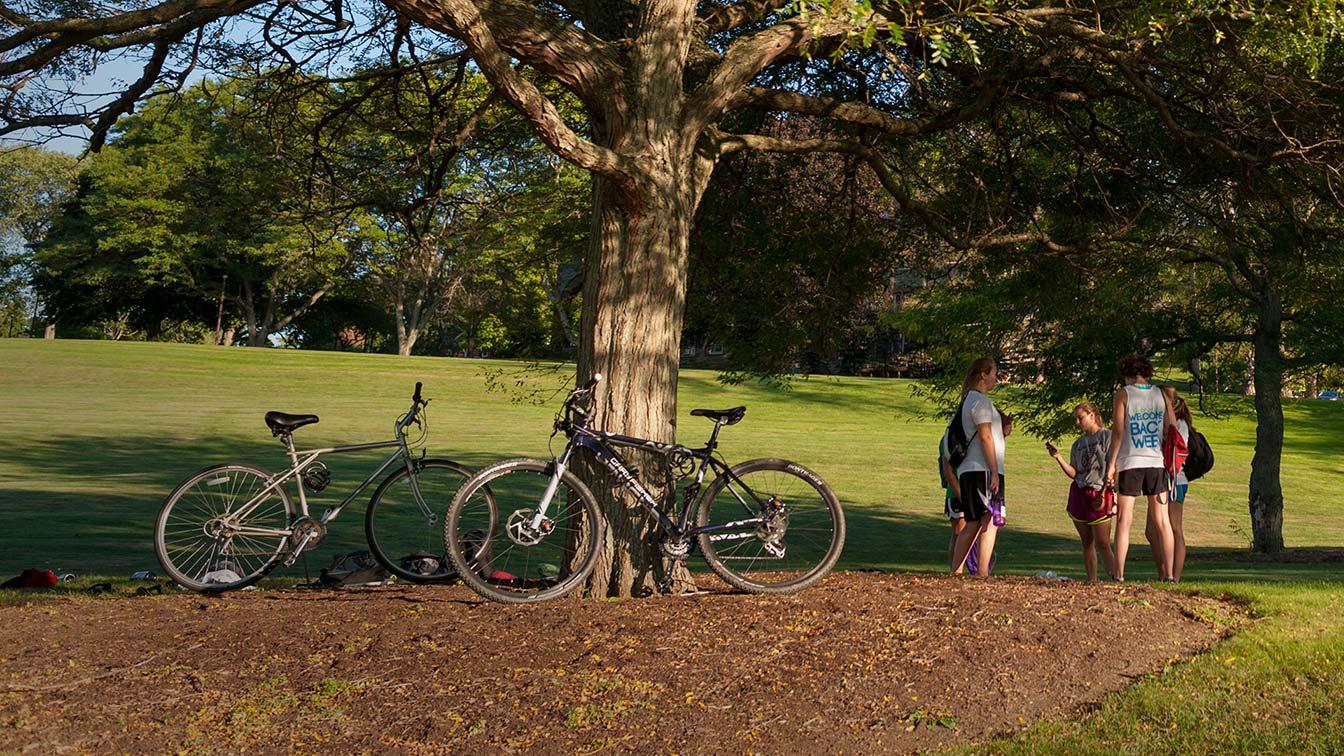 Why Rent a Bicycle?
Student parking on most areas of campus is restricted to hours after 3:30 p.m. A bicycle is an environmentally friendly and healthy means of transportation that allows riders easy access to the entire campus at any hour of the day.
How it Works
Bikes in the program are rented to an individual student, faculty, or staff member for a specific rental period.
Cost
Members of the campus community may rent a bicycle for the affordable price of:
$15 per month
Apply for a Bicycle
Individuals are selected through a lottery system. Students are prioritized in this process. 
If you are selected for a Green Bike, you will be notified by email.
Picking Up a Bicycle
Applicants who are accepted into the program will be notified by email. Next, they must:
Sign a rental waiver before picking up the bicycle.
Bikes can be picked up in the Drake Hall tunnel. Details will be included in the acceptance email.
Bicycles that are not picked up on time will be reassigned!