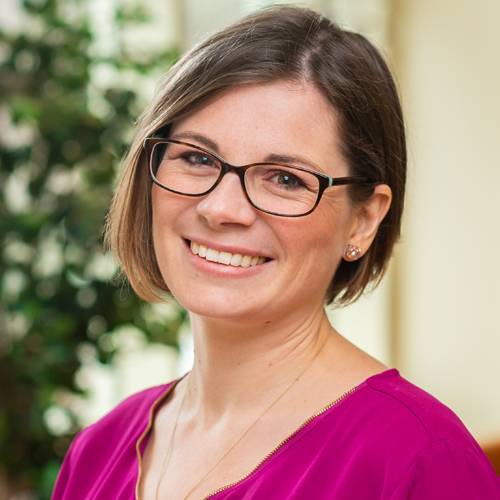 Vera-Marie (Vera) Chapman
Career Advisor
Department/Office Information
Career Services
Contact
Industry Liaison Area: Creative Communications and the Arts; Exploring and Undecided Students
Vera first began her career at Colgate University in 2013 as the Associate Director of Career Development and transitioned into the role of Career Advisor for Creative Communications and the Arts to allow more time spent directly with students.
Originally from Cape Town, South Africa, a study abroad experience at Clemson University led her to the University of Mississippi, where she pursued advanced degrees in counseling and higher education. After becoming a licensed professional counselor in Mississippi, Vera served as a career planning specialist and adjunct professor at the same institution. Vera is passionate about empowering others to become the most extraordinary version of themselves — something she accomplishes through blogging and other creative ventures.
Vera is joined in Hamilton by her husband, David Chapman, who currently serves as the head coach of the Colgate rugby football club, and their two young children, Grayson and Ivey.