Be open to new experiences and get engaged on campus. Clubs are just one way to find the people who will make your time at Colgate extraordinary.

Joseph Berberich '24

Holtsville, N.Y.
What is your favorite activity outside of the classroom?
Nothing gets me more excited for the weekend than an upcoming Colgate Grilling Club "meating." In my sophomore year, my friends and I started the organization to bring people together and eat great food! Despite being relatively new, the club has been more successful than we could have imagined. After writing lengthy papers and studying for exams all week, getting together with friends to eat burgers, play Spikeball, and catch up with friends is always a lovely change of pace.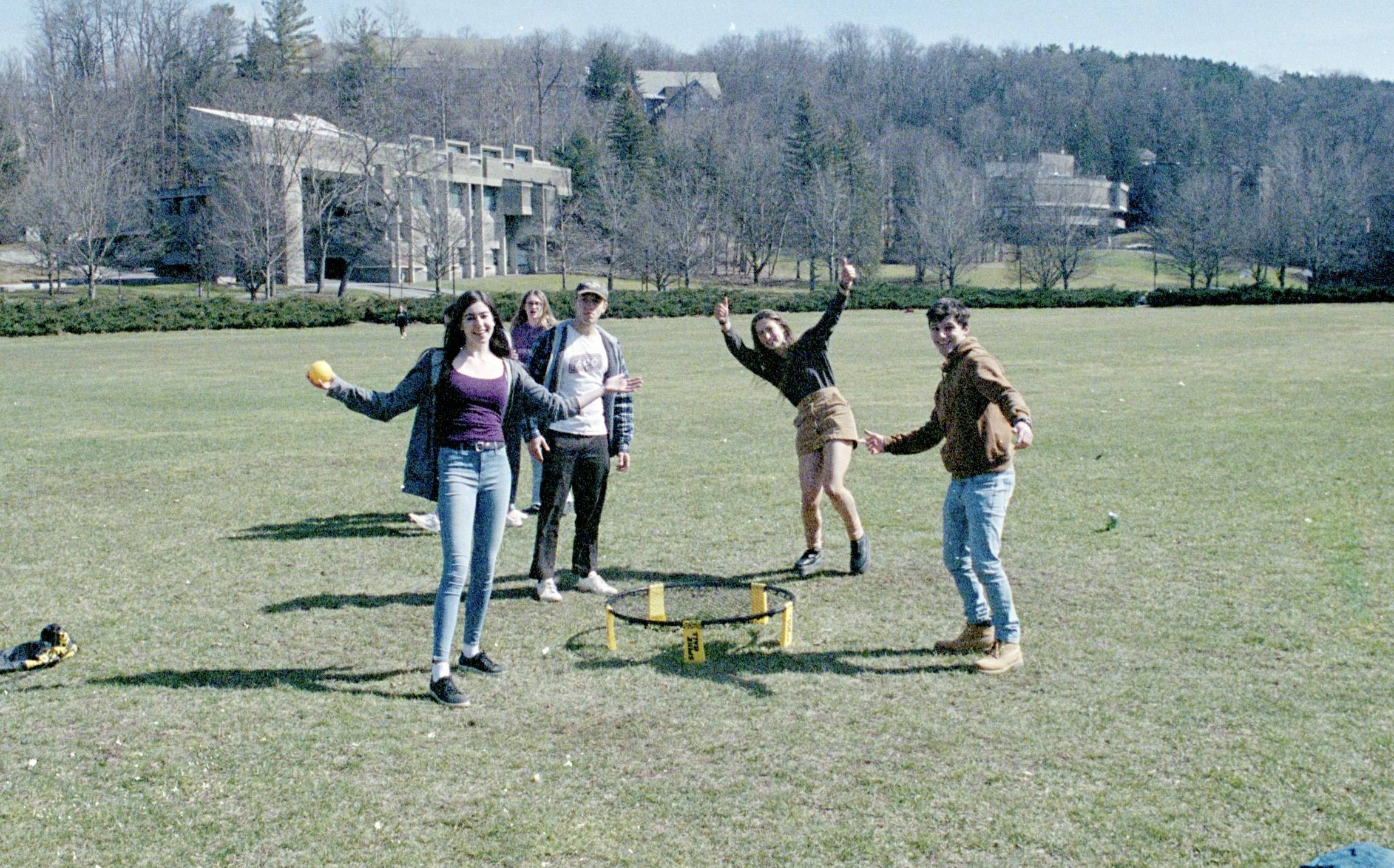 Tell us about the mentorship you have received at Colgate.
Colgate introduced me to a pivotal mentor in my life, my First-Year Seminar (FSEM) instructor, Professor Peter Klepeis. When I entered Colgate, I thought I had everything figured out. By my second month of classes, I had made a spreadsheet (color-coded, of course) organizing when I would take all of my classes so I could graduate as a biochemistry major, biology major, and mathematics systems biology minor. I asked him to look over the plan and give any feedback he thought I should know. Boy, did he have comments! He thought it was well done but urged me to be more fluid and open to new experiences and paths in life. It took me time to internalize, accept, and pursue his advice, but I cannot be more thankful in hindsight. The plan I had originally made didn't account for my study abroad in Cape Town, South Africa. It also didn't account for the switch from biochemistry to chemistry or taking on a geography major. In the years since this conversation, Professor Klepeis has become one of my most trusted and respected advisers, professors, and friends.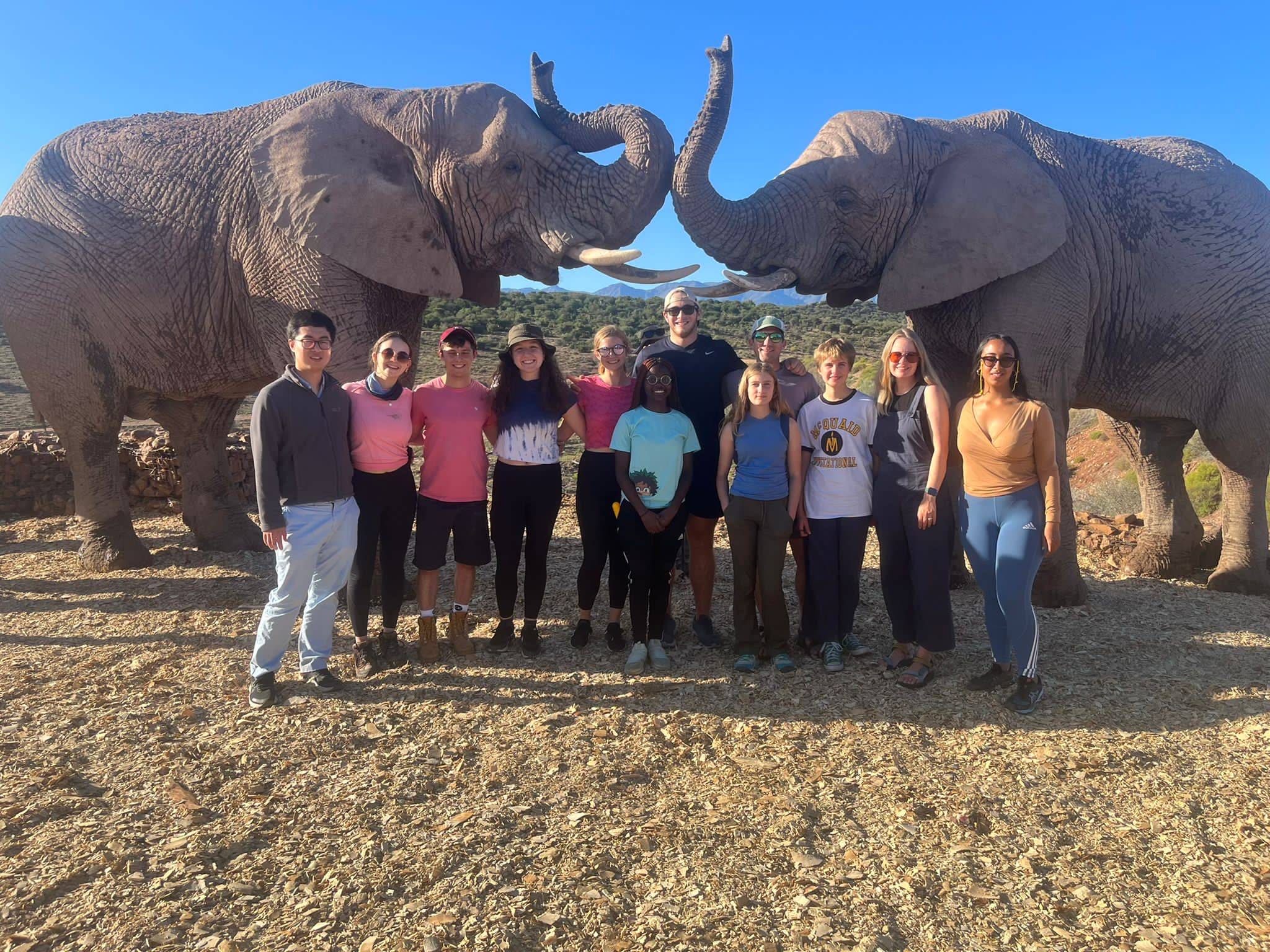 What would you consider your greatest accomplishment as a student at Colgate so far?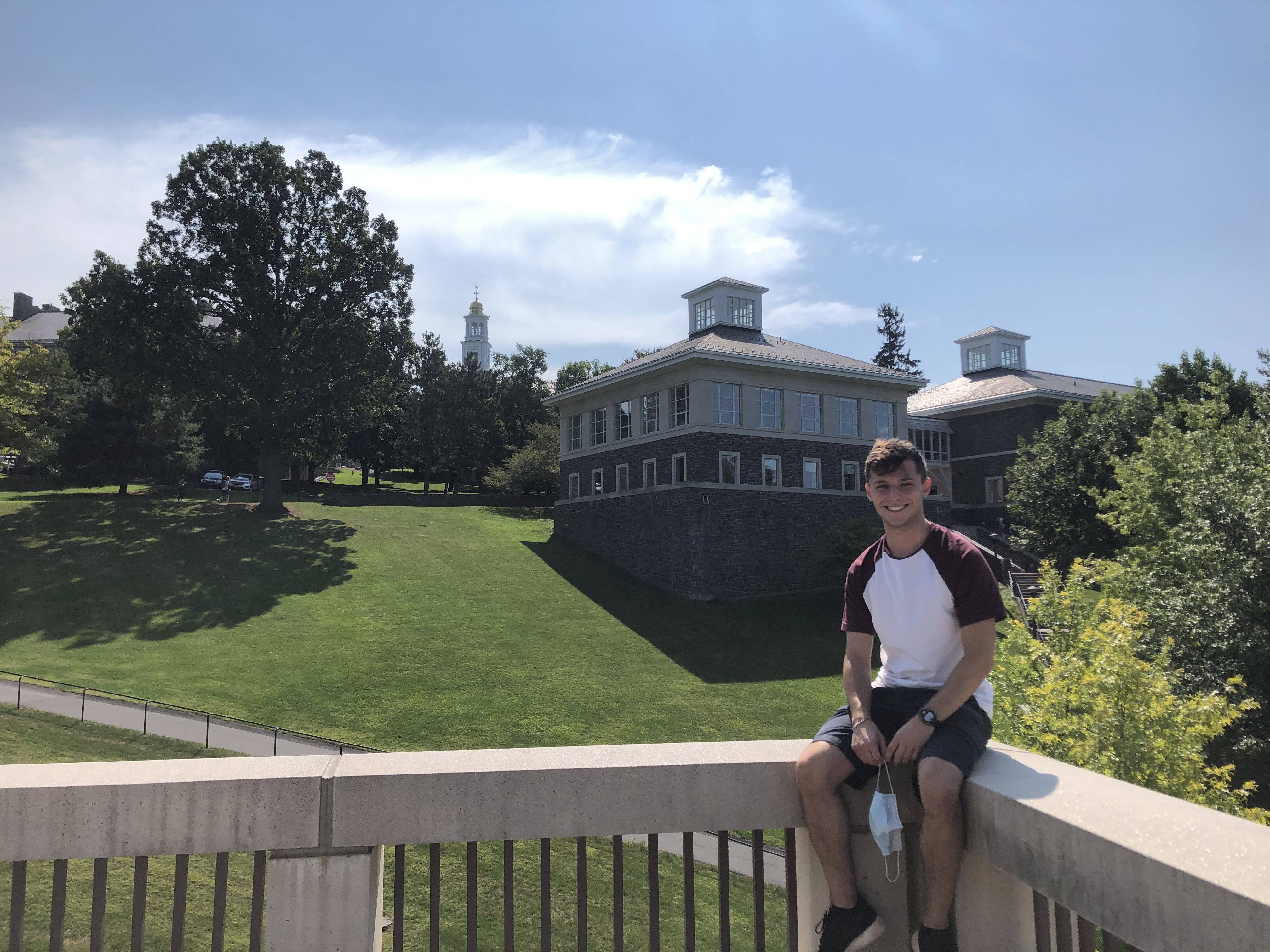 In my first year, I took Inorganic Chemistry with Associate Professor of Chemistry Jason Keith. The course was captivating but also quite challenging. Near the end of the semester, my test grades to date had locked me into a grade, and I had hoped for better. But after the class average on the last regular exam destroyed the normal test average, I crunched the numbers and realized that, if I did really well on the final, I could move up by a half-letter. I had agency. Feeling the pressure, I spent countless hours at the library to avoid letting myself down. After I arrived home, I saw an email in my inbox from my professor. He told me I achieved the highest mark on the final and improved my overall grade to the grade I originally wanted. I was overjoyed. I always look at the email to remind myself of his words, "Way to go. Hard work pays off."
What is your favorite place on campus and why?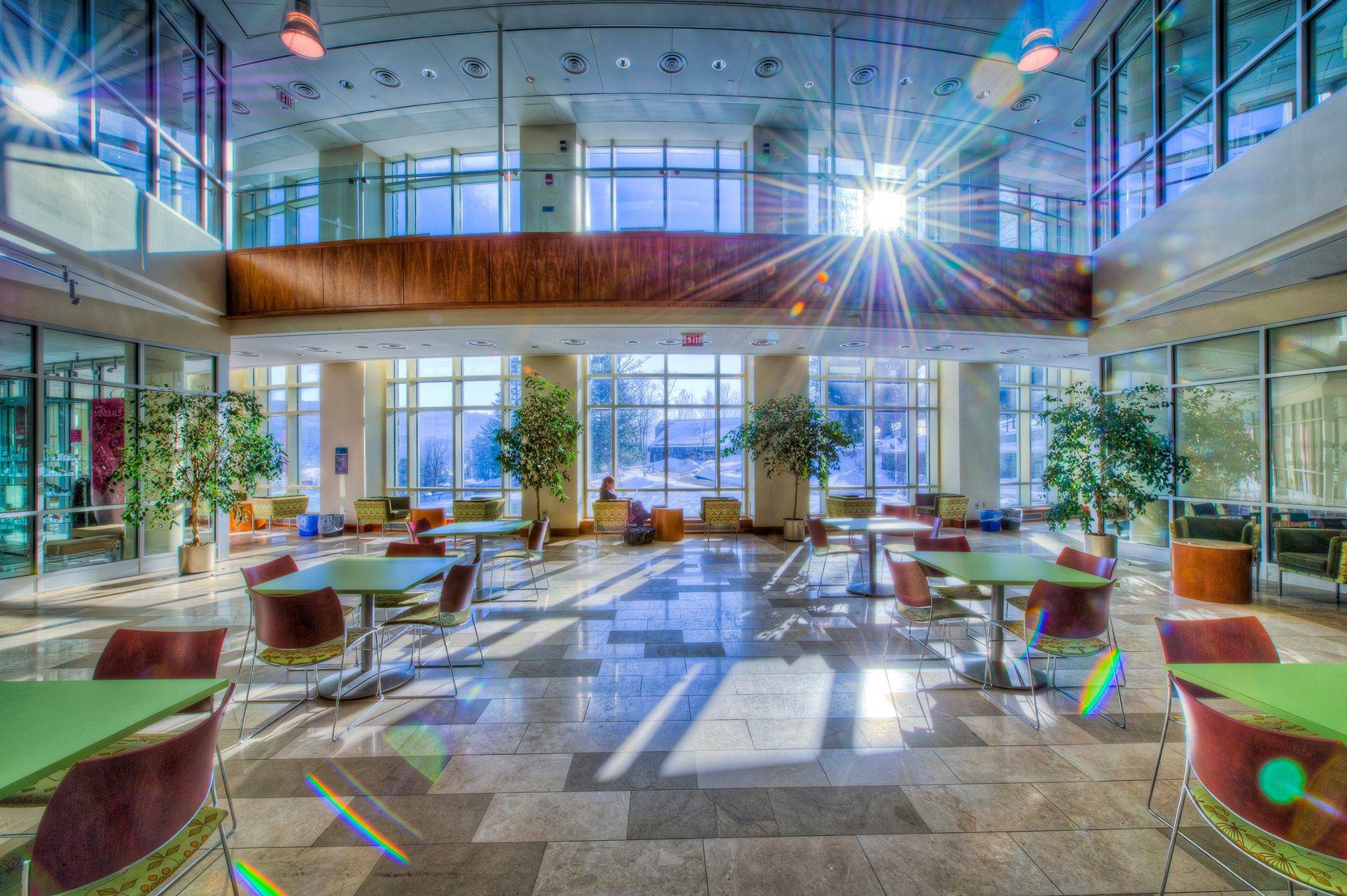 I think the secret to doing well academically at Colgate is finding the perfect spot to study. Most students prefer Case-Geyer Library or their residence halls, but my favorite place is the Geography Lounge, located in Ho Science Center. Accessible only to geography majors, the lounge is filled with niche geography decorations like an upside-down map or a map displaying all the places Colgate students have traveled across the world. I often find myself studying this map and added a few countries to my travel bucket list after my study abroad. There's no other place I'd rather settle down to get some work done.
What advice would you give to future Colgate students?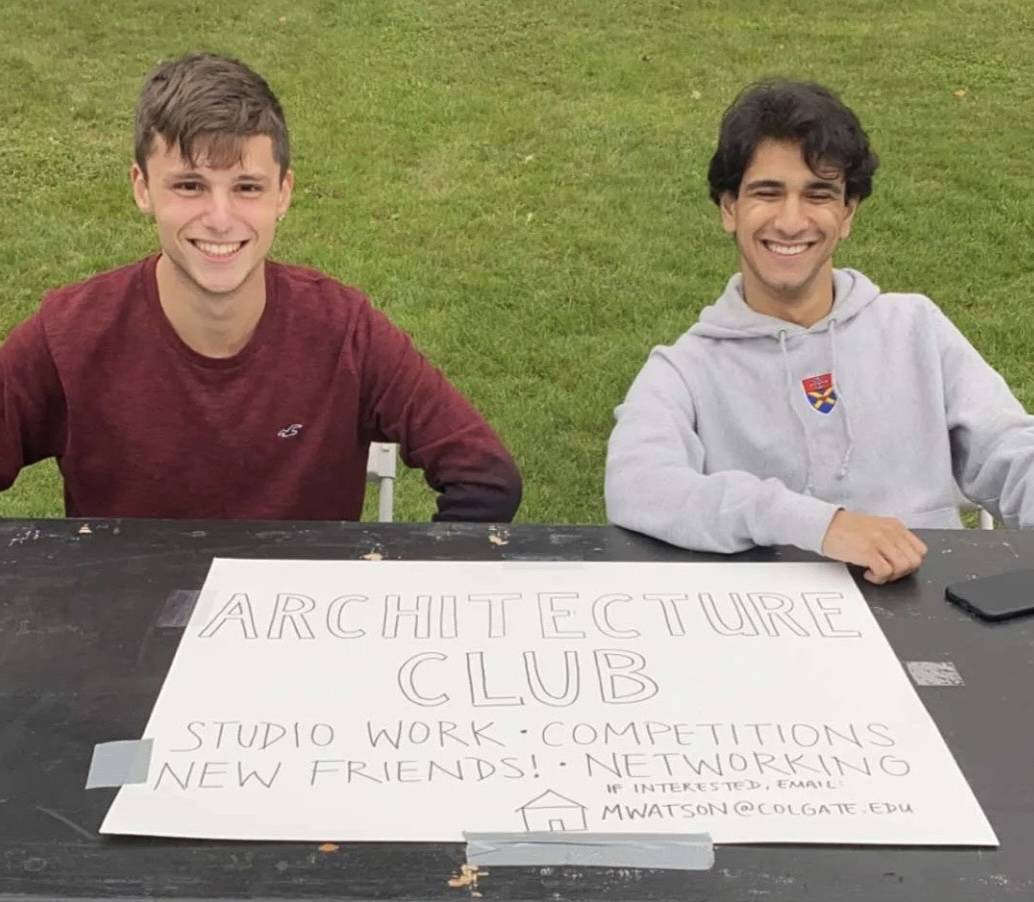 I would tell incoming students to be open to new experiences and get engaged on campus. There's a delicate balance in avoiding overcommitting yourself, but it's reasonable to be heavily involved in a club sport, a cultural club, a dance group, or Greek life. In your freshman year, be on the lookout for the club fair! Clubs are just one way to find the people who will make your time at Colgate extraordinary.
What's coming up for you next year?
Most seniors look forward to (or maybe dread) writing their senior thesis or graduate school applications. I'll still be doing these, but I'm most excited about the chance to publish my work in a scientific journal! This summer, I have been working with a dataset originating from the honors thesis of my fellow chemistry major Steph Jacoby '23. As someone on the path to having work published, I feel incredibly honored and thankful to have this opportunity.
Take the next step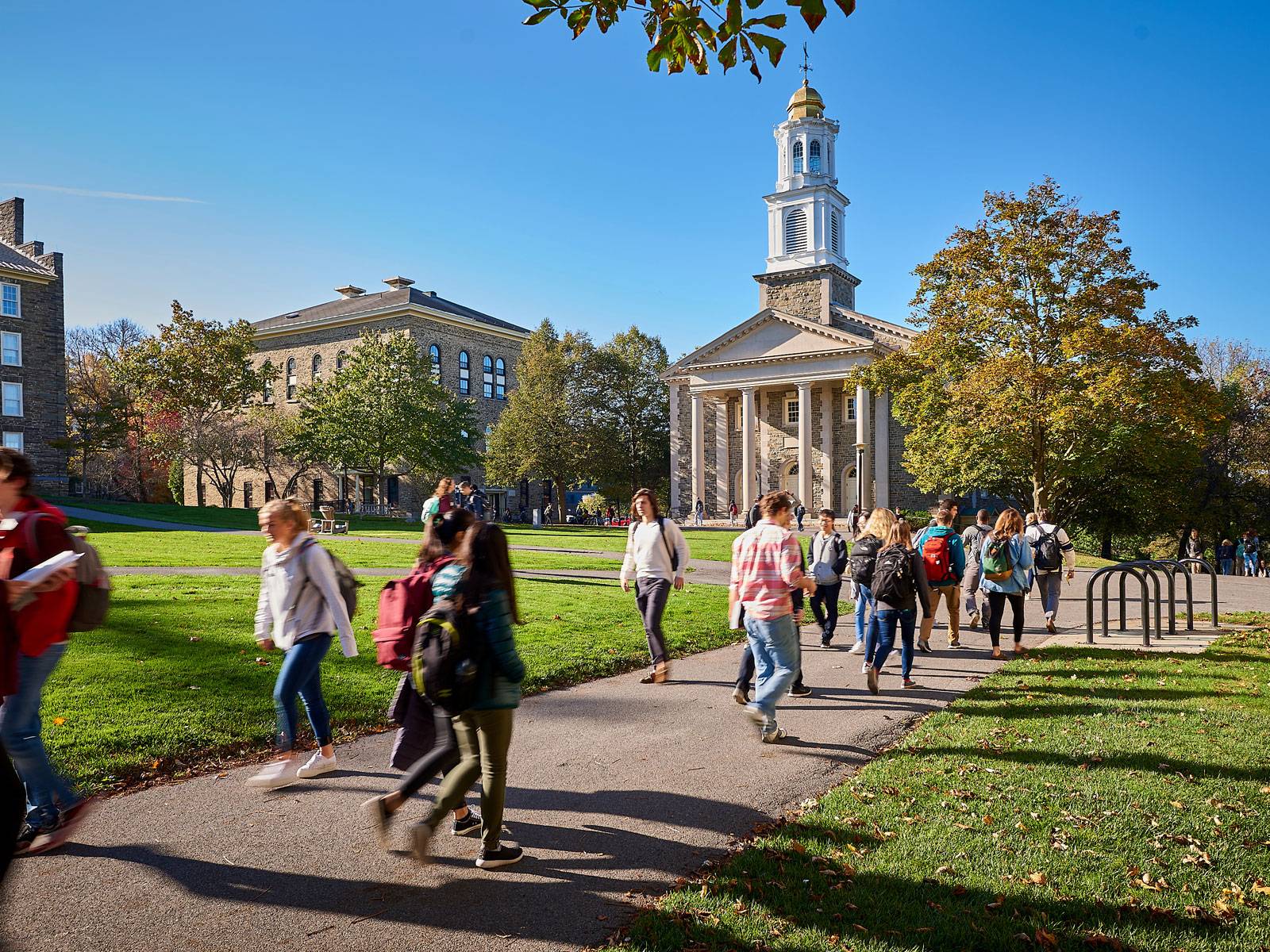 Colgate is a distinctive, vibrant, and welcoming place to learn, live, and develop into who you are. Take the next step toward joining our academic community.