Bri Liddell '25: The Roadtrip of a Lifetime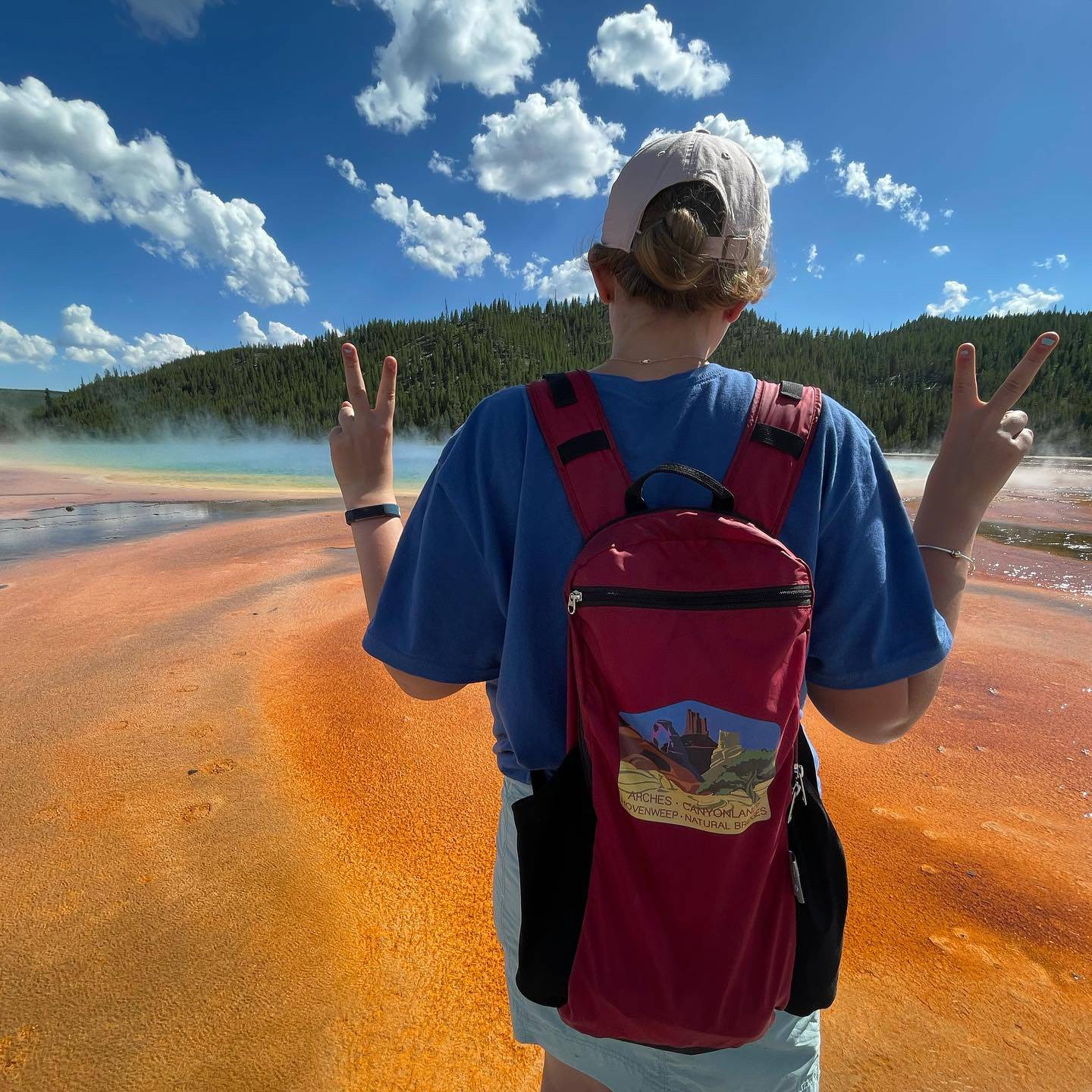 This summer, I had the opportunity to visit 11 different U.S. National Parks on the longest and most memorable road trip of my life. This trip was made possible by a generous fellowship from the Benton Scholars Program to allow me to study Native American representation within the parks system. In total, my mom, pet rabbit Sauerkraut, and I traveled through eight states in the western U.S. and clocked approximately 5,000 miles in our trusty Subaru. Highlights from the trip included hiking up Star Dune in Great Sand Dunes National Park, gazing in awe at the cliff dwellings of Mesa Verde, built more than 800 years ago by the Ancestral Pueblo people, and watching as adult bison stampeded with their young in Yellowstone. This road trip is one I will never forget, and I am eager to share the findings of my fellowship research and visit even more parks in the future!
Daniel Rodriguez '24: Globetrotting for Good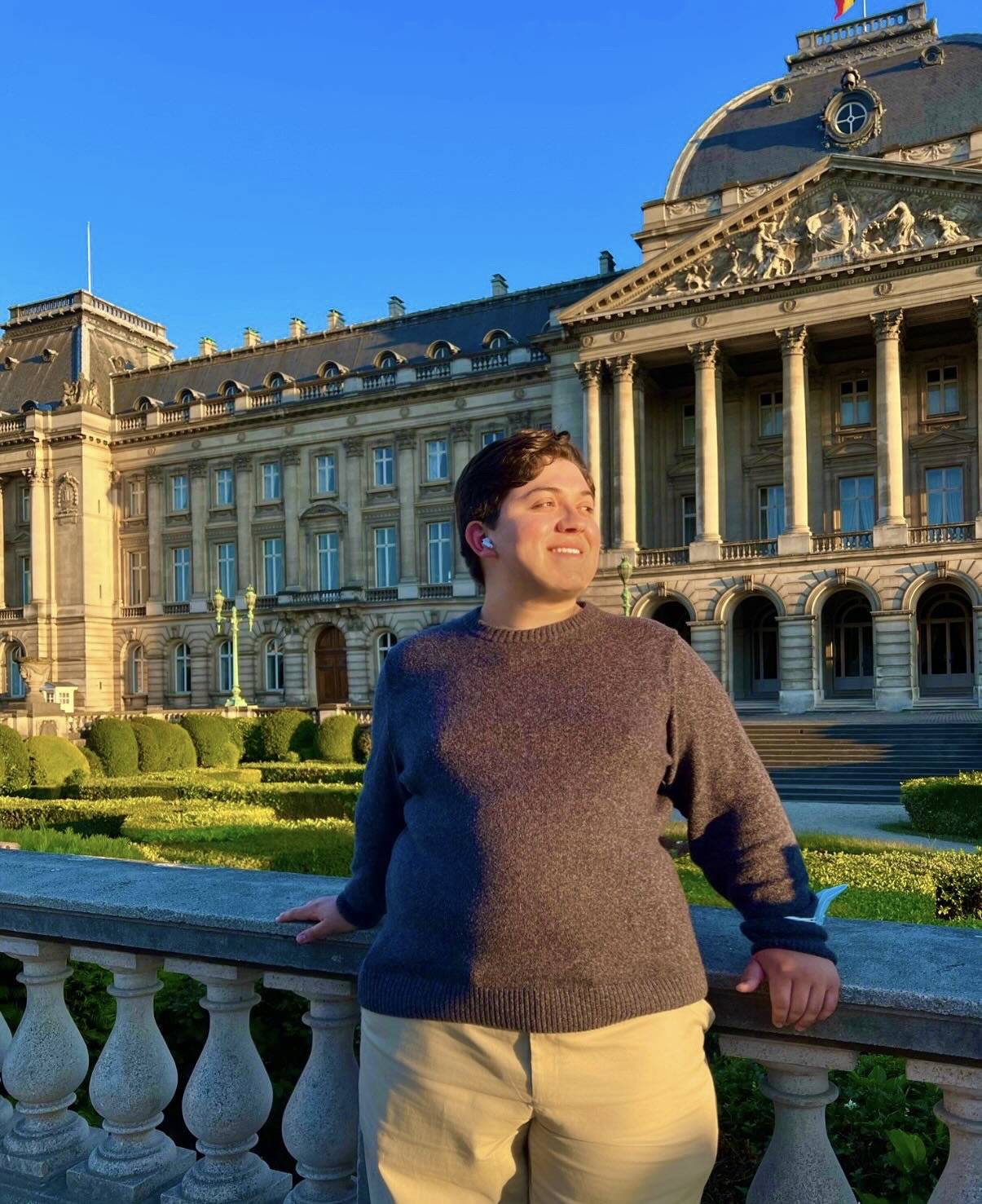 This summer, I spent three weeks traveling through Belgium, France, and Italy thanks in part to a grant from the Benton Scholars Program. I had the amazing opportunity of researching the tactics of various international organizations handling past and current global crises. In particular, my research project focused on cooperation between international bodies and predicting what this cooperation could look like in the years to come. Along the way, I got to see some incredible sights including the Eiffel Tower, the hills of Tuscany, and the Royal Palace of Brussels.
Brenna McConnell '24: A Sustainable Summer
This summer, I am working as an intern for the Colgate Office of Sustainability. I spend part of my time working on campus initiatives that range from addressing plastic water bottle waste to working with the orientation staff on how to get new first-year students involved in sustainability. My favorite part of my work, though, is the time I get to spend in the Colgate Community Garden. It is here that the other interns and I plant seedlings, tend to them, and then harvest them for an organic market we host each week. We will continue to host these mini produce markets throughout the fall semester at our very own produce stall in the O'Connor Campus Center.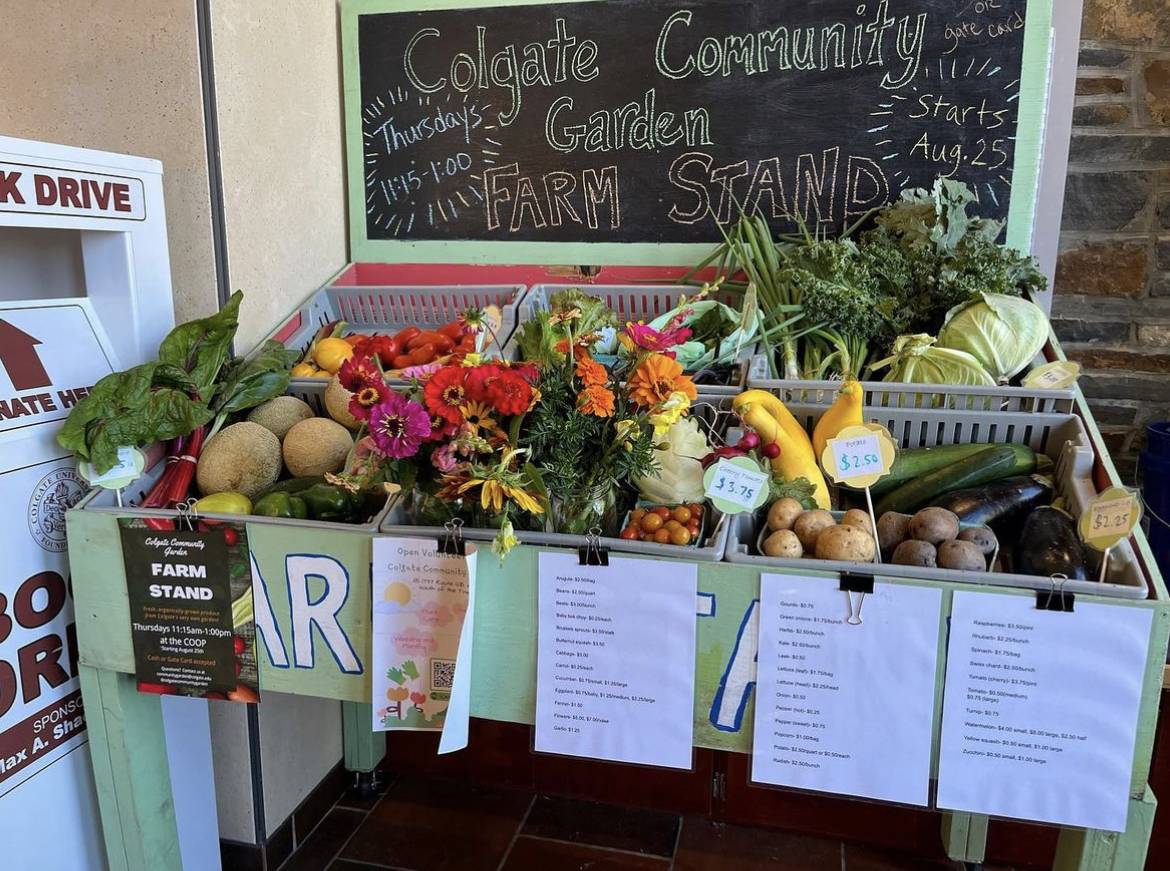 Katie Maratea '25: Poolside to Disney-fied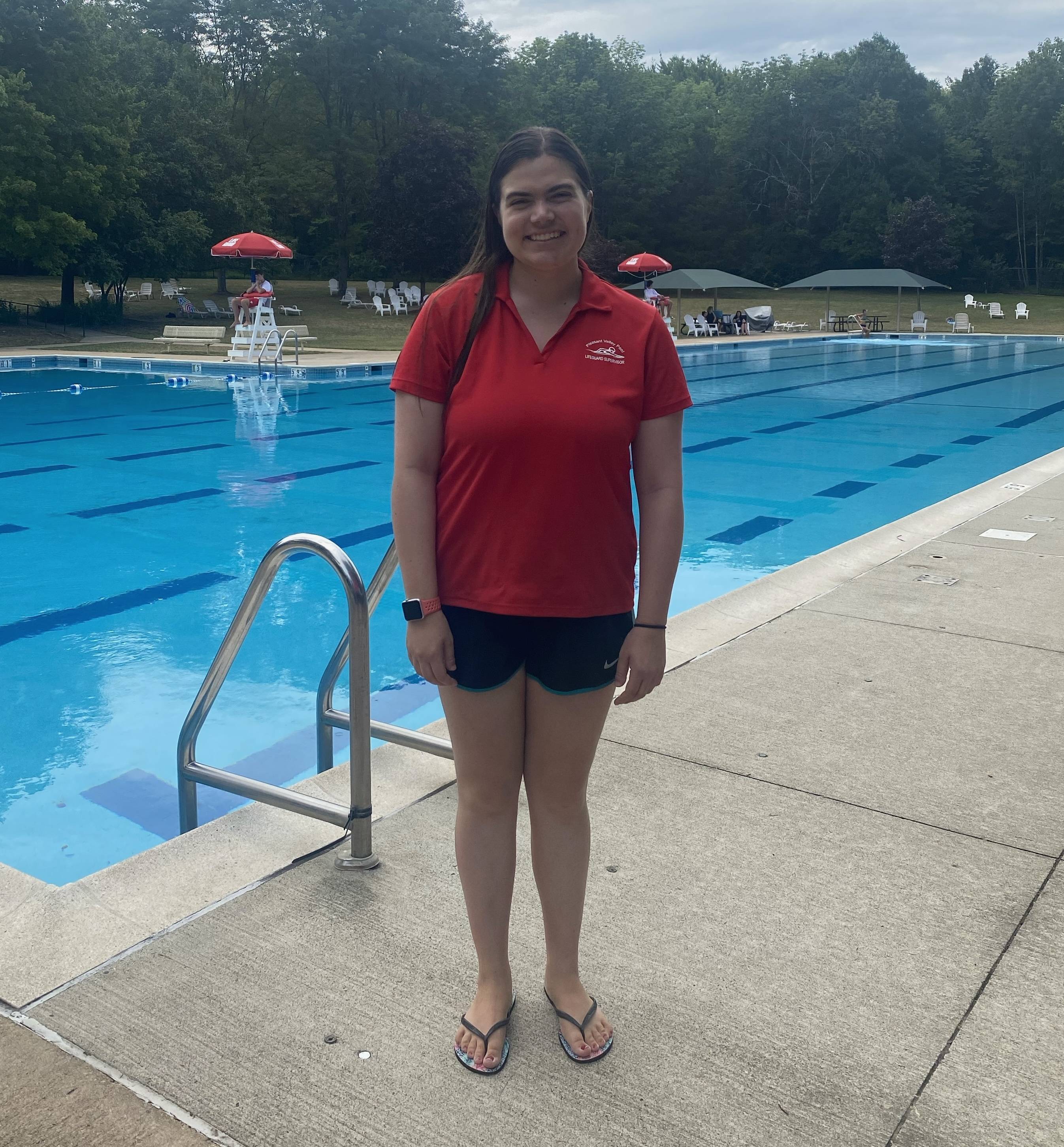 This summer I was fortunate enough to be the lifeguard supervisor at my town pool, Pleasant Valley. This pool means a lot to me since this is my fifth season working at Pleasant Valley and I have spent every summer for as long as I can remember making memories there. I was even on the Pleasant Valley swim team for 11 years. Since I am from New Jersey, I also took advantage of living so close to New York City to see four Broadway shows (Company, Hadestown, Mr. Saturday Night, and Paradise Square) and Elton John's Farewell Yellow Brick Road tour. My family and I also managed to spend a week in Florida as well as a week at our family camp in the Adirondacks on Lake Champlain. Even after all this excitement, I am looking forward to returning back home to Colgate!
Kieran Blunnie '24: Preserving History Print by Print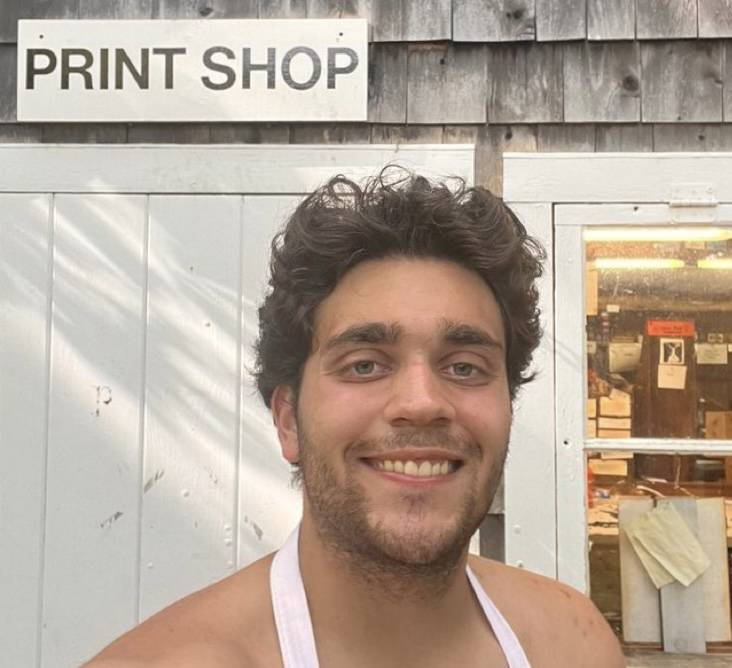 This summer I am working as the master of the Kieve Print Shop, teaching children ages 7-17 how to manually set type and use printing presses (specifically the Kelsey 5x8 and 6x10 hand presses). From business cards to wanted posters, we give kids a chance to make and do something they won't be able to anywhere else. It's a little piece of history that Kieve-Wavus Education Inc. has dedicated to keeping alive and something I'm so lucky and incredibly proud to be a part of.
Parna Shakouri '23: Interning for a Better Tomorrow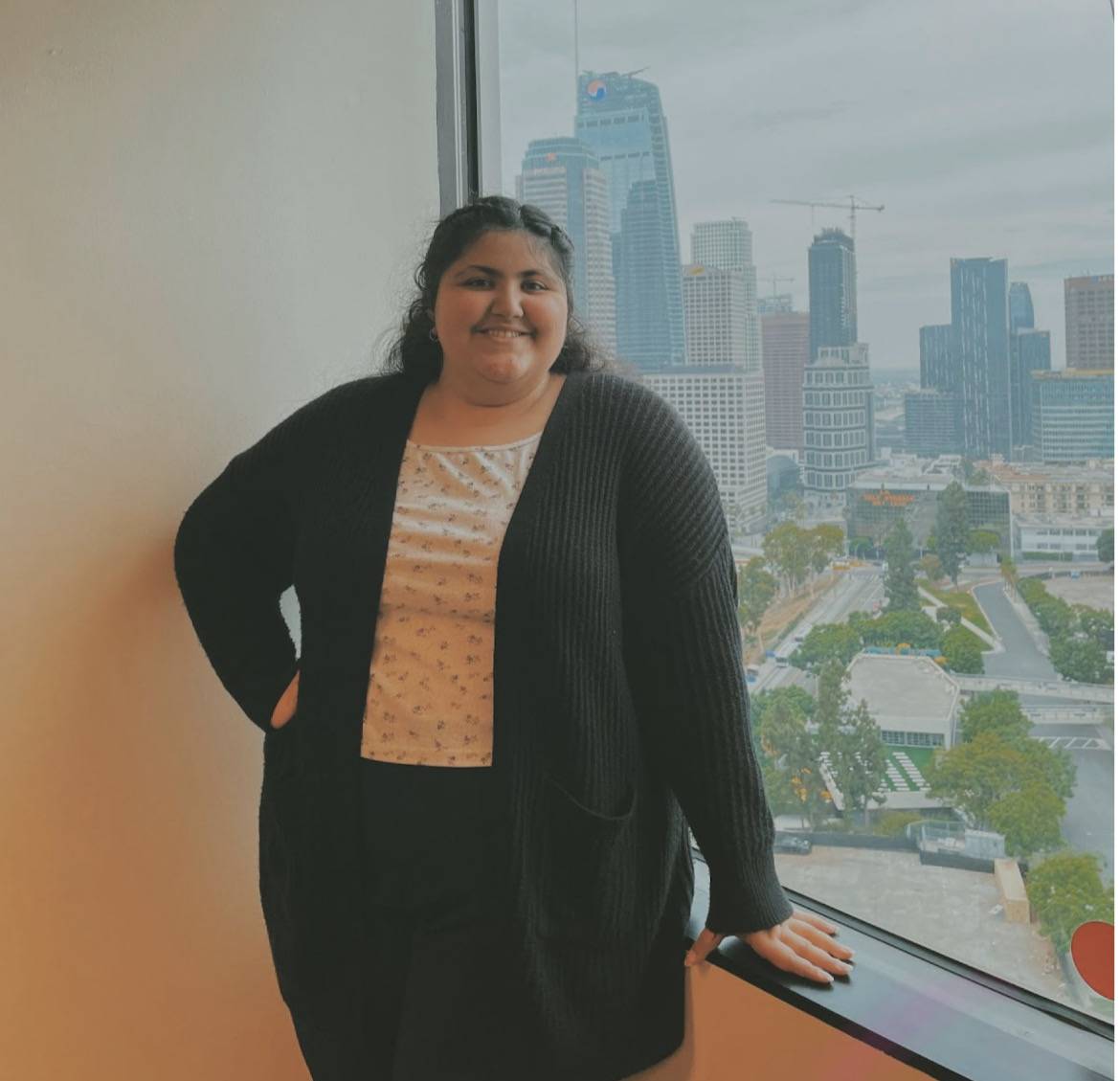 I was selected as a 2022 CDC Undergraduate Public Health Scholar at the UCLA Fielding School of Public Health. The program involves professional development and networking opportunities as well as an internship component. My internship placement was with the office of District 7 Board Member Tanya Ortiz-Franklin at the Los Angeles Unified School District (LAUSD). Working within the office of Ortiz-Franklin was a full-circle moment as I found myself engaging with and advocating for the same communities I interacted with as a student advocate back in high school. Beyond this, the program allowed me to bring the knowledge I've gained at Colgate back to my home city and deepen my understanding of public health in a practical setting. The people I've met through the program have transformed my perspective of my field of study leading me to see public health not just as a career path but as an act of social justice.