My experience as an Office of Undergraduate Studies (OUS) scholar at Colgate has been incredible.

Lara Shqair '24

Syracuse, N.Y.
I always took pride in being a first-generation student with a unique cultural background. OUS allowed me to wear my identity with pride despite the difference between OUS and non-OUS Colgate students. Being part of OUS has opened numerous doors for me already at Colgate, and that just shows how much respect and dedication OUS scholars and faculty have. My experience as an OUS student at Colgate has been incredible. It is because of this new family that I feel comfortable at Colgate. They are not just there for academic support; rather, they constantly prioritize our mental health, our networks, and our futures. OUS has provided me with a group of students and faculty that feel like a home away from home.
What was one thing you wish you knew as an OUS student coming to Colgate?
One thing I wish I knew as an OUS student coming to Colgate would be how different Colgate is in terms of diversity, because as a student from a diverse city, cultural background, and high school background, the environment and culture at Colgate was definitely a shock that I did not expect as a first-generation student. Colgate is committed to working on further diversifying the campus, and I am proud to have had classes and dialogues with Colgate faculty and staff such as Esther Rosbrook, Professor Spring, Professor Palmer, Professor Hagos, Professor Nady, and Professor DeLucia, who use the Colgate environment to educate students to use their privilege in a manner that allows students to be culturally aware of those differences around them.
What would you consider to be your biggest accomplishment as a student at Colgate?
Academically, I am really proud of making it onto the Dean's list with distinction my first semester, because the semester was new and difficult during the pandemic. But having my OUS faculty support and thinking of my family and purpose on campus kept me pushing and prompted me to do well my first semester.
Personally, I am proud of the opportunity I have been given to bring cultural and religious awareness to the Colgate campus through the Muslim Students Association and through the ALANA Cultural Center. Conducting difficult conversations with my social justice peer educators has been incredible, as we see firsthand how people open up about difficult topics, whether they be about social justice, racism, cultural awareness, along with how great the educational component is.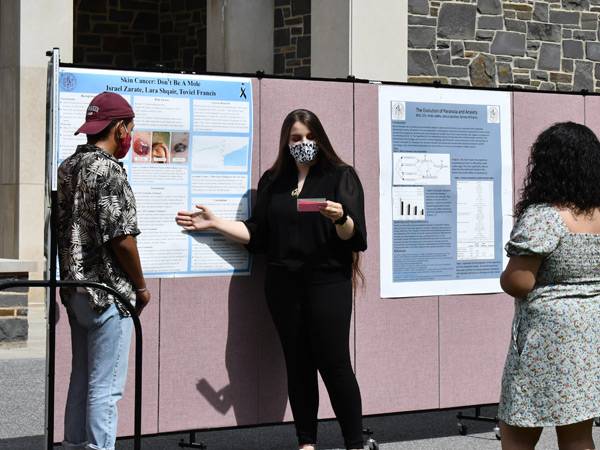 What advice would you give to future Colgate students?
College is an experience characterized by change and challenges. Always remember that you are ready, despite how unprepared you feel in comparison to your classmates. Especially if you are a first-generation and low-income student experiencing college for the first time, have faith in yourself and just know that, whether or not you feel capable and ready, you are. You are bringing your own set of gifts and challenges as is everyone else.
A strong support system can make a difference in whether or not a student excels in a new academic environment. I advise that all students try to get involved and meet people early on. A strong group that continuously motivates you academically and mentally is a must at an institution like Colgate. OUS definitely was that for me, as it allowed me to connect to students like me, meet faculty that truly wanted to know us, and take advantage of outreach opportunities offered to us.
Don't put yourself down after you fail. Failure is needed for progress. In order to succeed and grow, it is important you fail and reflect on how you can do better, whether that be academics or social issues. Always remember to take each day as it comes, try your best, and always try to use all the resources Colgate has to offer.
It is through the most personal experiences of my life that I developed the sentiments I maintain now: healthcare is a human right.
What are your plans after Colgate?
I am passionate about pursuing medicine and serving marginalized communities. Health care should not be defined as one of life's luxuries, yet that is the experience of approximately 100 million people worldwide, who do not have access to affordable and adequate health care. As a global community, we are depriving humans of one of their most basic needs: health. From high rates of hypertension among Palestinians to high rates of infectious disease occurrences in Syracuse, I have seen firsthand what some of the most dire needs of low-income communities are. Growing up in low-income communities in Syracuse and Palestine, I have witnessed significant income-based health care discrepancies. It is through the most personal experiences of my life that I developed the sentiments I maintain now: healthcare is a human right. All people, regardless of their income, race, or nationality, deserve access to quality and compassionate care.
Through these personal experiences, I developed a strong passion for medicine and providing resources for immigrant and refugee communities like mine. After college, I want to go to medical school to earn my MA and PhD in medicine to become a medical practitioner one day to do my part in serving these communities. I believe that creating universal healthcare does not fall into the category of "doing good." Rather, it falls into the category of "providing basic human rights." I believe that my perspective as a Palestinian-American Muslim woman is needed in the conversation about global health care, just as the experiences of so many other minoritized individuals are needed. I hope my future endeavors will provide me with the opportunities to transform not only my own life, but also the lives of so many others who have been systematically disenfranchised.
Take the next step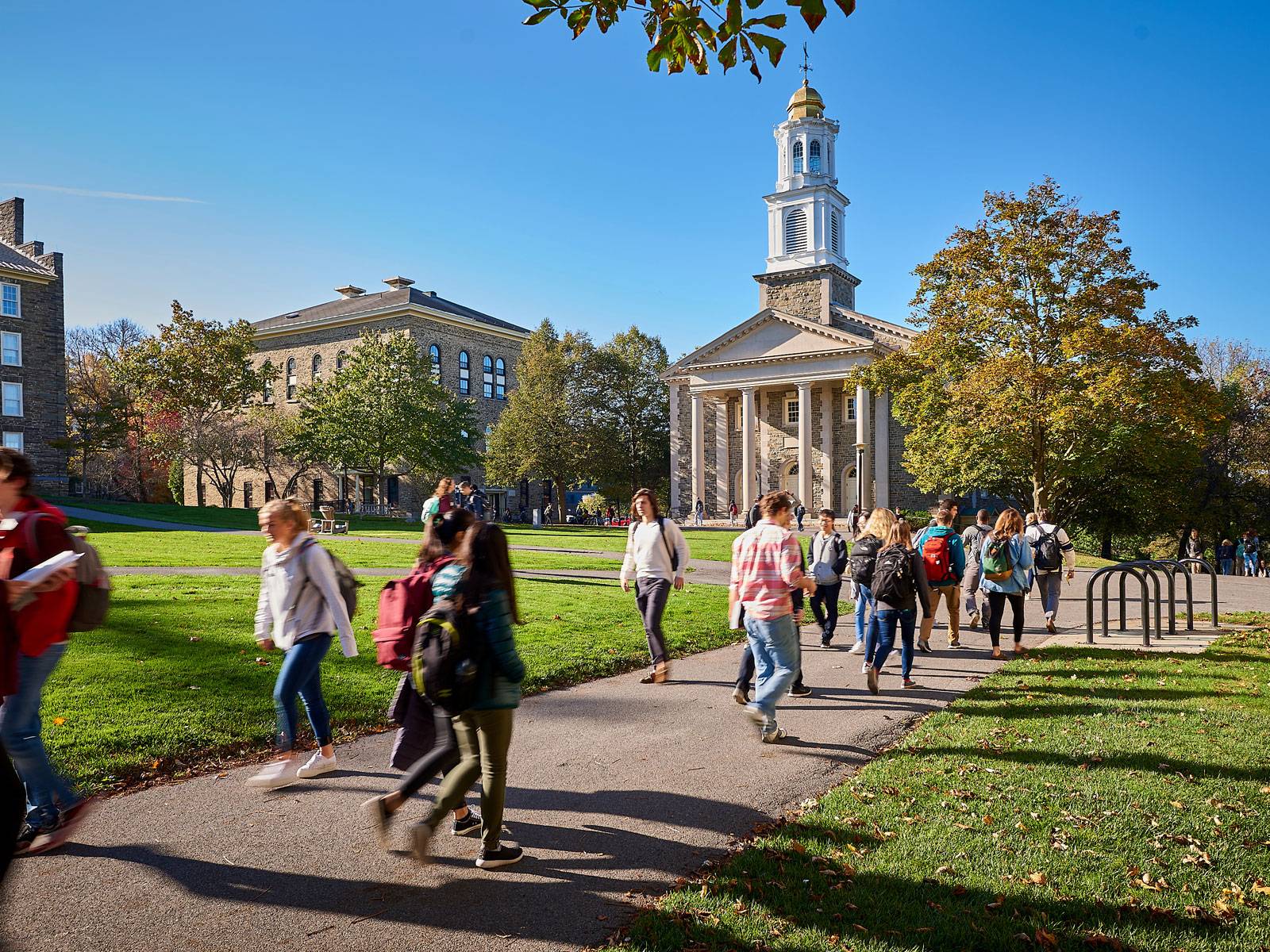 Colgate is a distinctive, vibrant, and welcoming place to learn, live, and develop into who you are. Take the next step toward joining our academic community.