Colgate has so much to offer, whether it be classes that aren't even remotely related to your major, a club you've never heard of, or a sport you've never tried, my advice would be to give it a chance.

Jesse Harris '24

Chappaqua, N.Y.
What is your favorite activity outside of the classroom?
My favorite activity would be the women's club basketball team. I played a lot of sports growing up and was nervous to leave high school and no longer be a part of a team. Club sports at Colgate have given me exactly what I was looking for — dedicated, driven teammates whom I call friends and a challenging environment to continue playing the sports I love.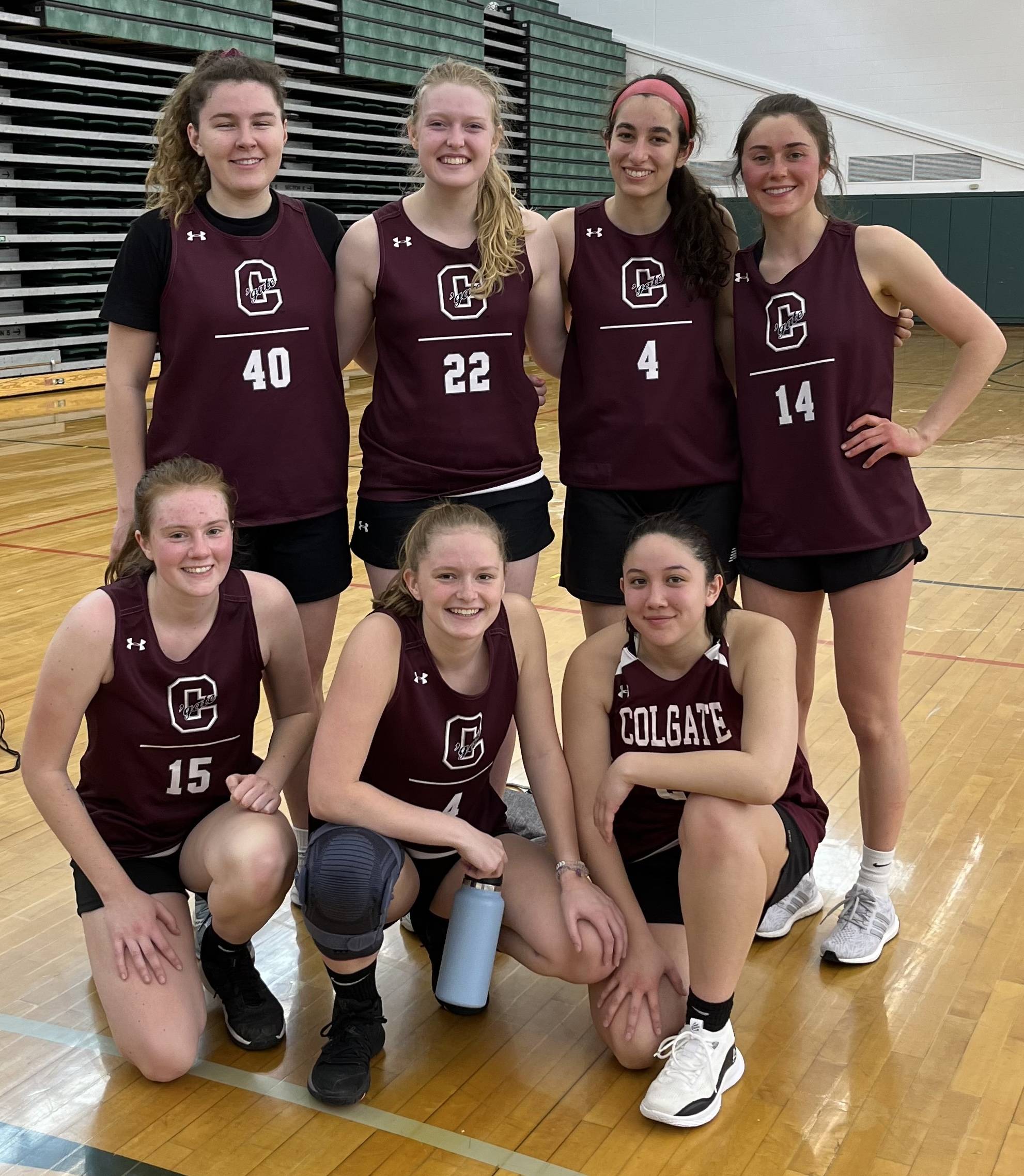 Club basketball is especially important to me because, last year, we rebuilt Colgate's program, which had dissolved during the COVID-19 pandemic. I watched the program go from two girls and one practice a week to a full roster of around 10 girls competing in (and winning) games and tournaments. I'm proud not only to be a part of the growth of this group but also a leader within it. I always enjoy taking a break from studying to put on my basketball shoes and head down to the gym as a fun, productive stress release. This upcoming semester, I will be a team captain, and I look forward to taking on the challenge of organizing games and leading the further growth and success of the program.
What would you consider your greatest accomplishment as a student at Colgate so far?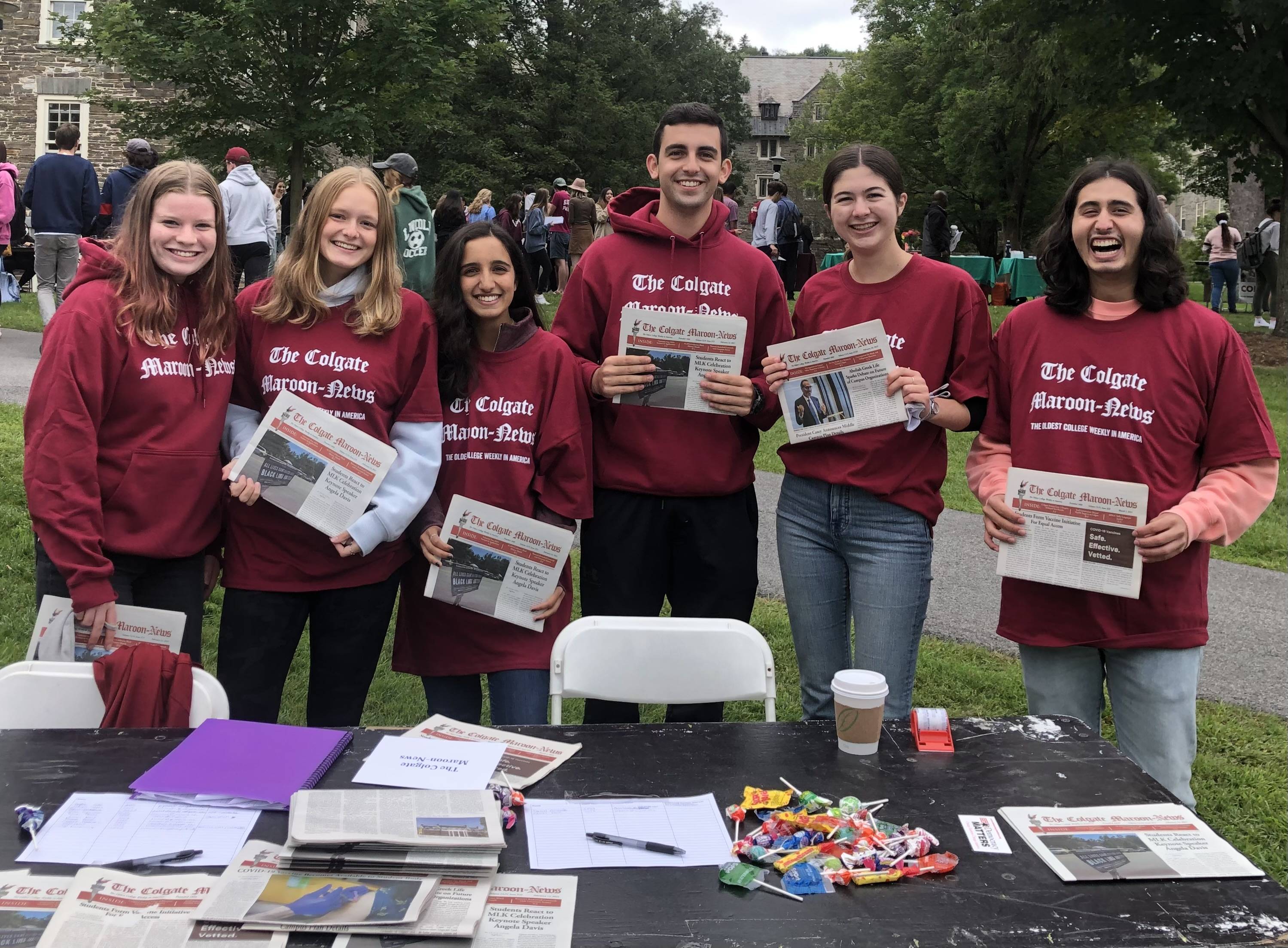 At Colgate, I'm most proud of the work I've done for the Maroon-News. I started off as a writer, producing commentaries on college life and various aspects of Colgate's campus during COVID-19, before becoming an editor last year. I've loved stepping into a bigger position with the Maroon-News, and having the opportunity to be very hands-on in the production of articles that Colgate students, faculty, and alumni actually read and value. I'm excited to take on new roles and continue to learn from my peers, myself, and my community of fellow student writers. As a student-run organization, the Maroon-News has helped me realize my passion for journalism, editing, and publishing, and it has opened my eyes to a career path of interest.
Why did you choose Colgate?
My parents met at Colgate, but they never pushed me or my brother to attend. Regardless, my brother ended up coming to Colgate to play soccer, and after four years of driving up for games, walking around the snowy town, and taking in the view of Taylor Lake amidst the fall leaves, I began to feel like Colgate was a second home. It was a place of familiarity and comfort, and, although I toured plenty of other colleges, everything always came back to Colgate. So when my dad took me to Professor CJ Hauser's reading of her first novel a half hour away from my hometown when I was a senior in high school, my choice was solidified. I was drawn to Colgate's relatively new and growing creative writing program, which is taught in part by Professor Hauser, and never looked back. Since then, Professor Hauser has continued to be a mentor for me throughout the three classes I've taken so far with her. Between attending her weekly write-ins, where students come together in one space to free-write for an hour each week and pet her dog, and her emails that begin with "Hi, chickens!", Professor Hauser has played a significant role in helping Colgate maintain a second home for me.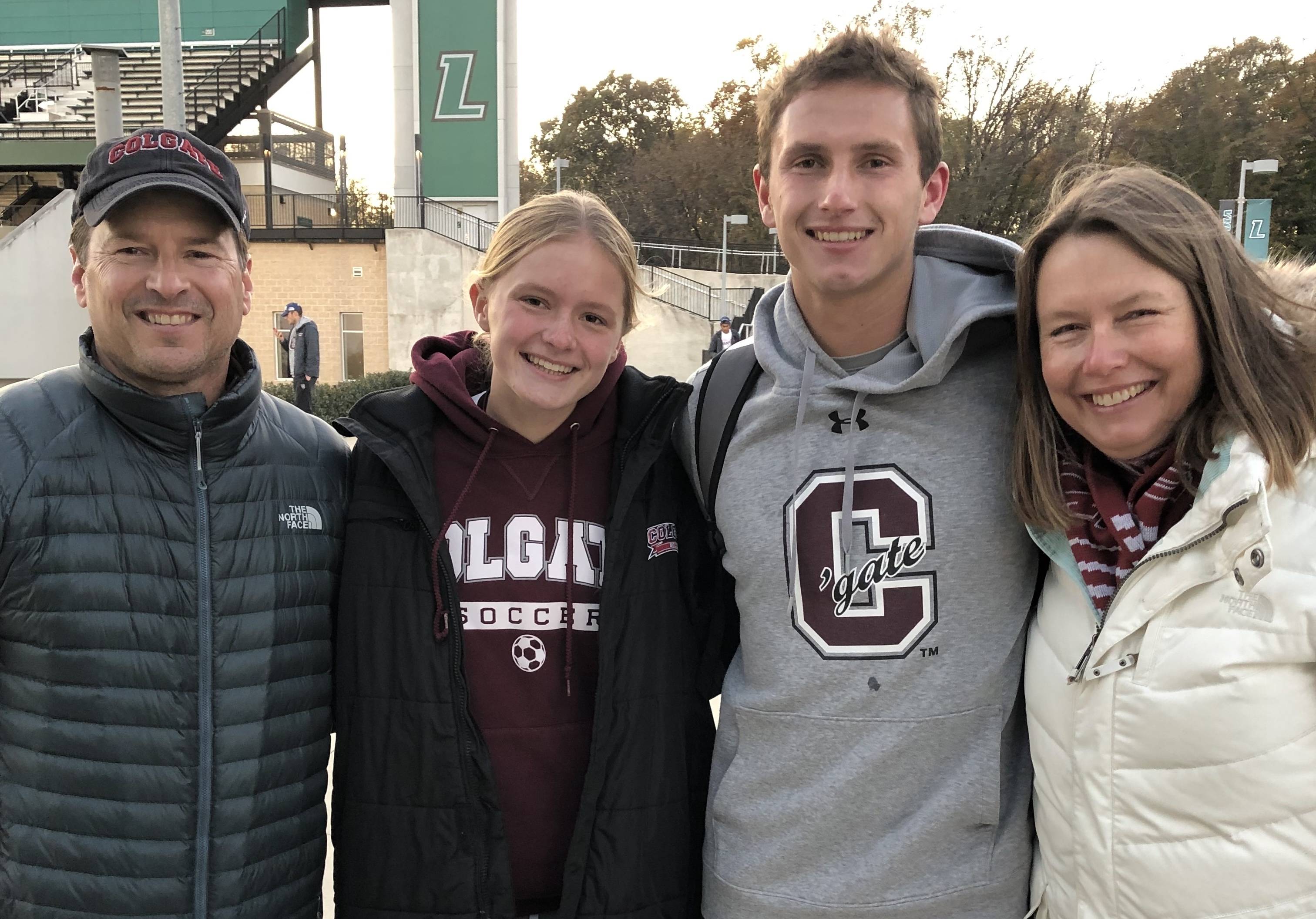 What is your favorite place on campus and why?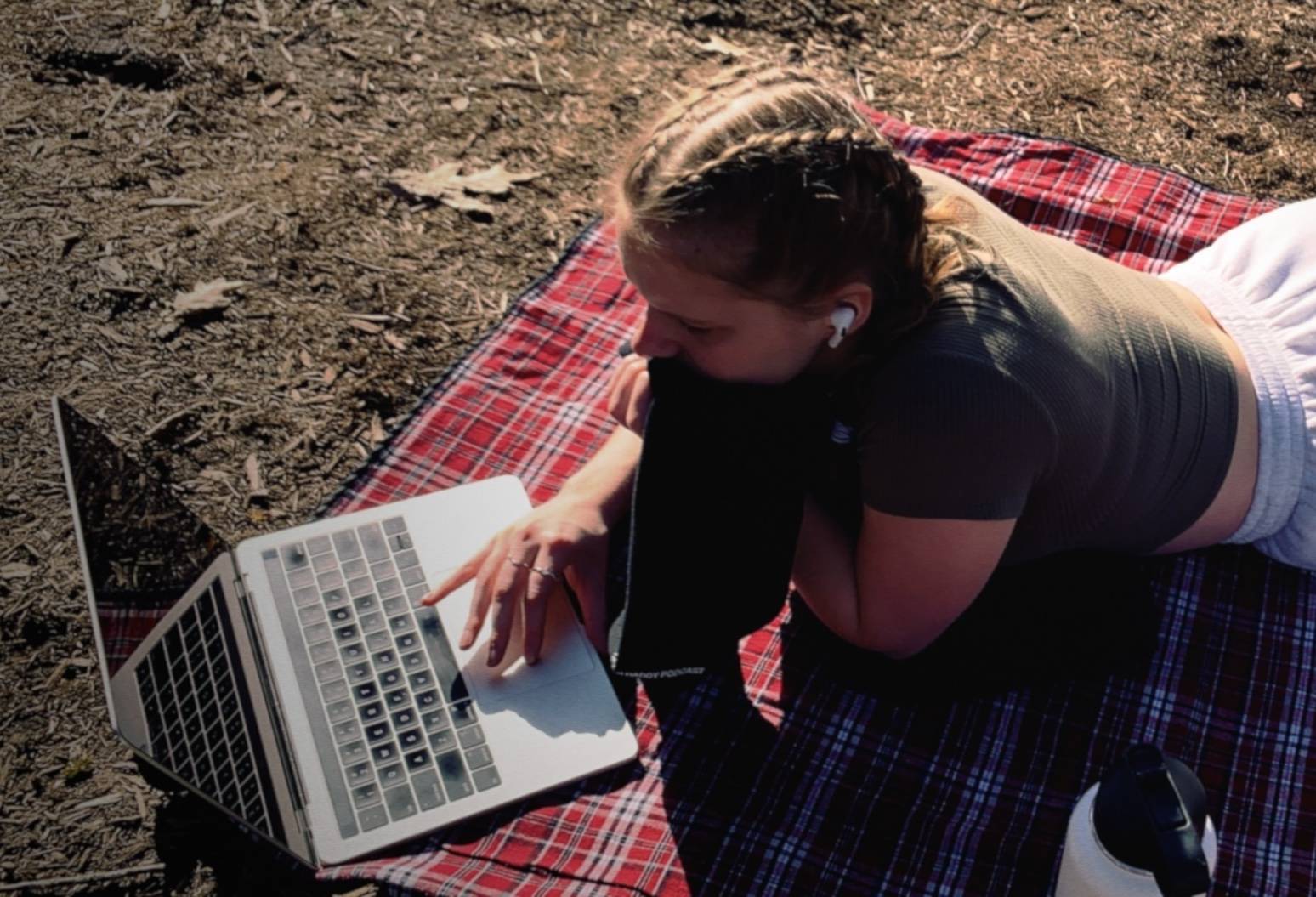 Colgate's cross country and hiking trails up behind Frank are hidden gems that I've come to love. I discovered the trails during quarantine my first year and have found them to be a peaceful, nearby escape into nature from the bustle of campus. I often go for weekend runs up there, walk around with friends, or bring some food, a blanket, and tons of bug spray for a picnic. The trails overlook Hamilton, allowing me a view of the athletic fields and sometimes, if I'm lucky, cows on a distant hill. Colgate is truly a beautiful campus no matter the season, and I've found that this is one of the places where Hamilton's beauty can best be appreciated.
What advice would you give to future Colgate students?
Get outside of your comfort zone — really. Colgate has so much to offer, whether it be classes that aren't even remotely related to your major, a club you've never heard of, or a sport you've never tried, my advice would be to give it a chance. You never know who you'll meet or what you'll learn from the experience, even if it confirms that it wasn't your thing after all! I've challenged myself to try things I never had time for in high school and to explore things about which I've always been curious, and in doing so, I've made my Colgate experience even more special and transformative.
What are your plans for the future?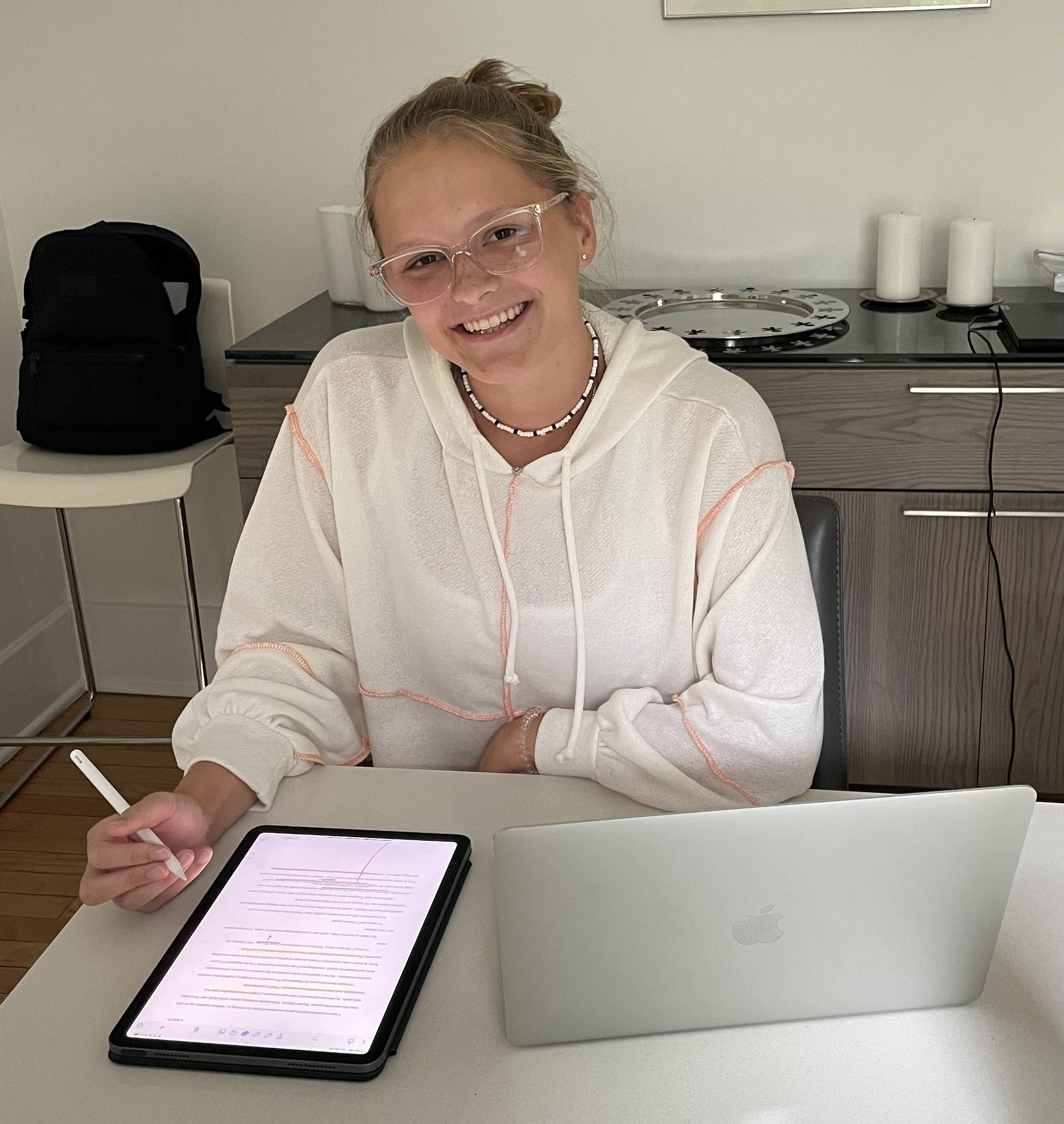 I would love to work in the publishing industry, and I feel that my studies and experiences at Colgate will help guide me. Through the Maroon-News and various creative writing workshops, Colgate has shaped and developed my writing, reading, and editing skills, and I look forward to a future in which I explore this interest even further. This summer, I am interning for a literary agency — an unpaid opportunity that was made possible by Colgate's Summer Funding program. My grant allowed me to pursue this position, where I am fortunate enough to read and promote new writing under the guidance of a well-established agent. Additional plans include studying abroad in Stockholm, Sweden, this spring, taking courses in a number of disciplines and having the chance to be entirely immersed in a new culture.
Take the next step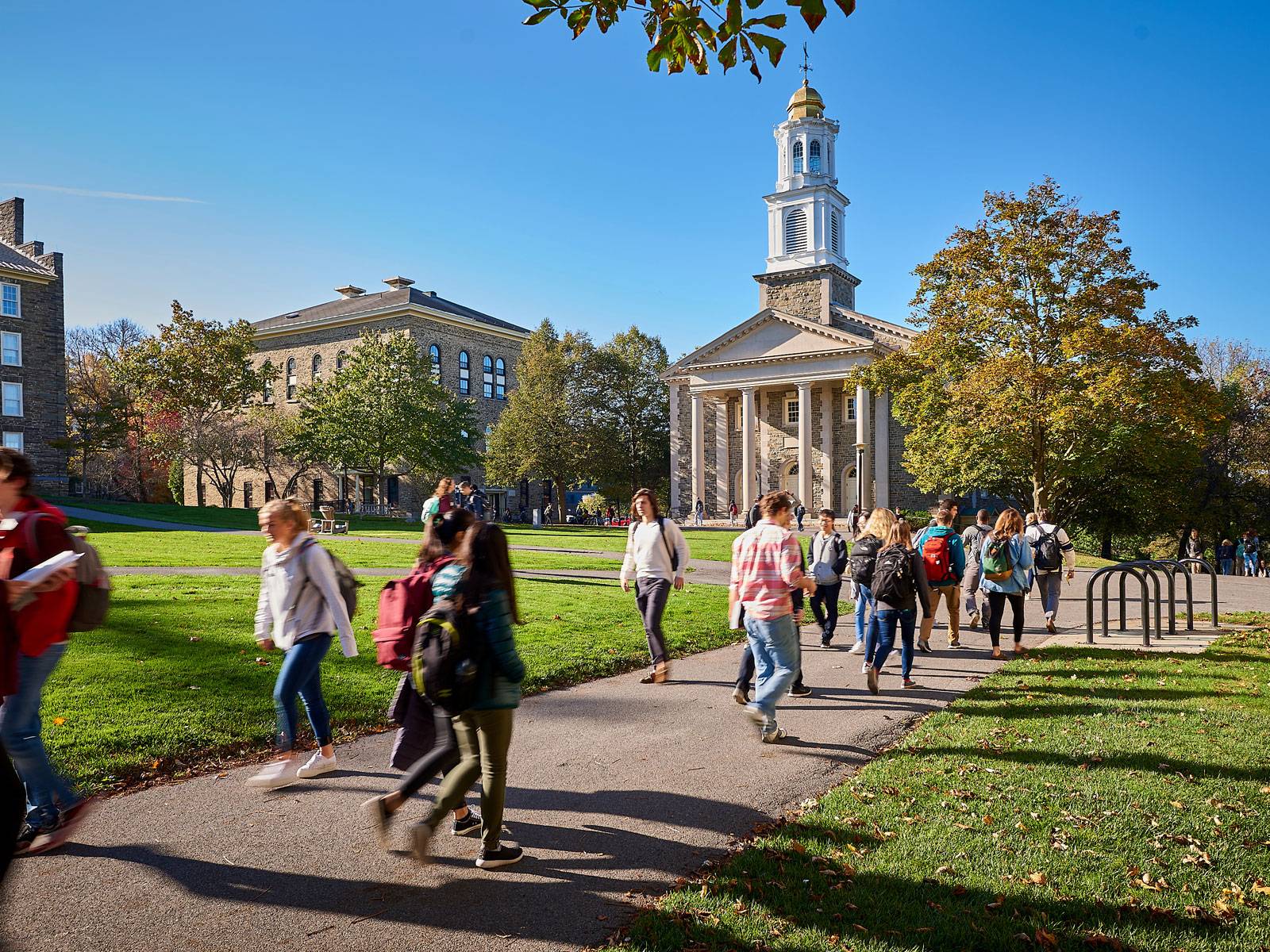 Colgate is a distinctive, vibrant, and welcoming place to learn, live, and develop into who you are. Take the next step toward joining our academic community.