It's virtually impossible to find Colgate students who are not happily and thoroughly engaged in their academic and social surroundings.

Gabby Gallant '21, Annapolis, Md.
Gabby's Involvement:
Club Figure Skating
The Colgate Dischords (a cappella)
Colgate Theater Productions
Admission Ambassador
Crafters Club
Colgate Newman Community (VP of worship, service, and canter)
Madison EMS
Ciccone Commons
You're involved in a lot of activities. Which is your favorite?
My favorite activity that I am involved with is my a cappella group, the Colgate Dischords. I did not think I was going to join an a cappella group in college, but now as a senior I am so glad I did. I love that we are a great singing group that has produced songs for large music platforms and that we also do charity concerts at local assisted living homes. We are a tight-knit family, and I have made friendships that I know will last a lifetime.
What has been your greatest achievement as a Colgate student?
I was able to pursue my passion for the arts with my theater major while also following my career interest in neuroscience. I am proud that I was able to balance two difficult and very different subject areas with support from all my professors.
Have you had a mentor?
Adrian Giurgea, professor of theater, is my theater adviser and has definitely been a mentor for me throughout my time at Colgate. My first semester at Colgate, I took Basic Acting with him. He helped me, a nervous first-year student, come out of my shell. By the end of that semester, I declared my theater major with Adrian as my adviser. This semester, I am taking my senior seminar with him, and I have improved my writing and discussion skills tremendously from encouragement and feedback during office hours. He never gave up on me from my first year all the way until my senior year, and I am so thankful for that.
What are your future plans?
I am currently applying to biomedical masters programs for my gap year between Colgate and medical school, which I hope to attend in fall 2022.
What advice would you give future Colgate students?
When you consider colleges, pay close attention to the faces and body language of the students across campus. It's virtually impossible to find a Colgate students who are not happily and thoroughly engaged in their academic and social surroundings.
Take the next step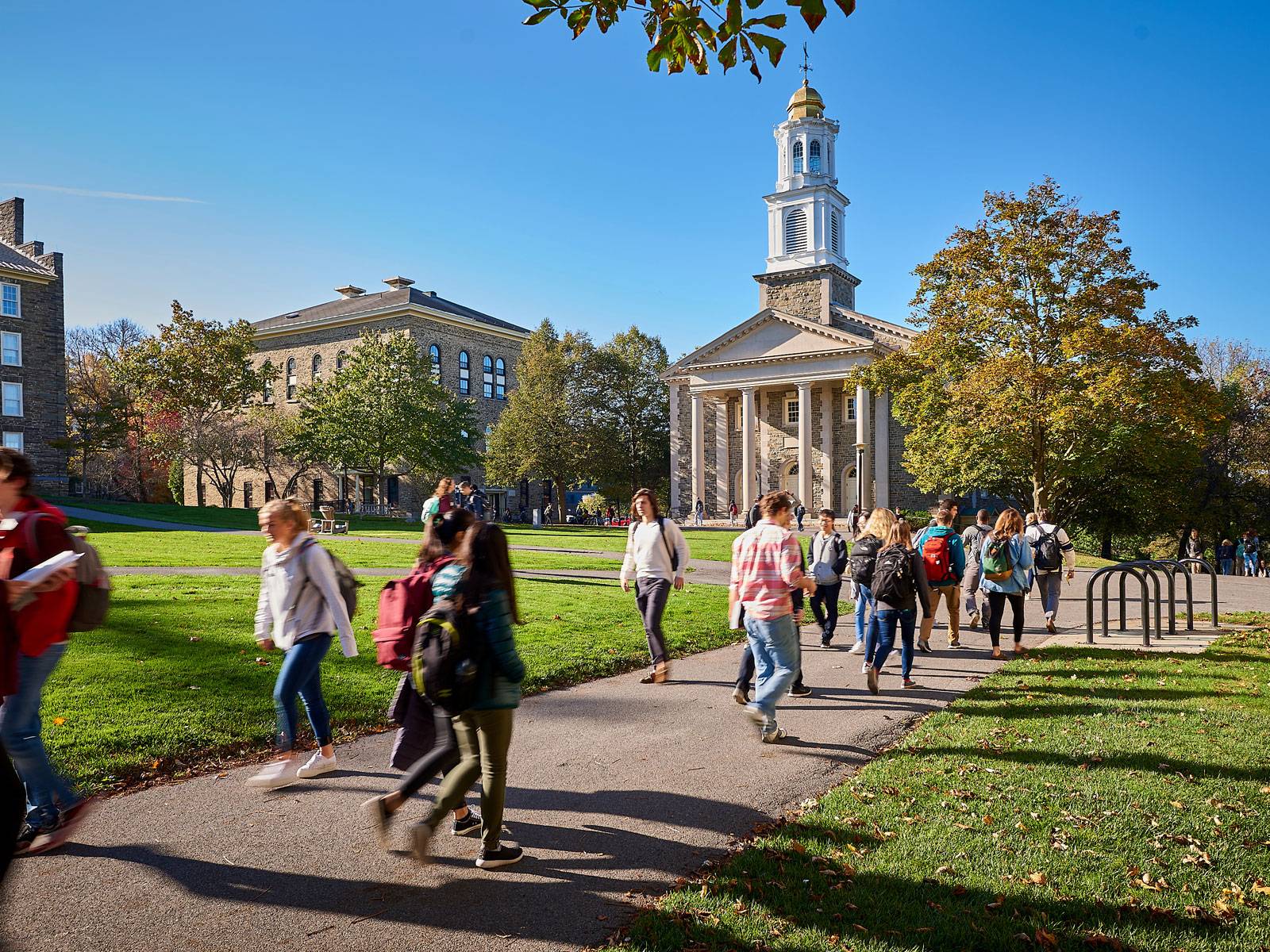 Colgate is a distinctive, vibrant, and welcoming place to learn, live, and develop into who you are. Take the next step toward joining our academic community.