I'm proud of the unique ways that I'm involved at Colgate.

Ethan Cherry '23

Reistertown, Md.
What is your favorite activity outside of the classroom?
I love working for the Maroon-News. Getting to take part in real journalism and be responsible for keeping our community informed and accountable is a tremendous opportunity. I get to see Colgate in a different light and learn about the pieces that often go unnoticed. I've gained real, hands-on experience and am excited to be part of an organization that is so central to the student body and the residents of the village of Hamilton.
What do you consider your biggest accomplishment at Colgate?
I'm proud of the unique ways that I'm involved at Colgate. One of my favorite projects was a six-week class assignment that paired me and a partner with a senior citizen in Hamilton, N.Y., to solve a problem. With that as our only instruction, over the course of a half of a semester, we met weekly to develop a partnership program aimed at connecting Hamilton, N.Y., residents with Colgate students. What started as a technology course to teach seniors about ways to stay connected with family who live far away developed into the foundation of a larger partnership around a community education opportunity.
Tell us about your research.
I am in the midst of an independent study with Prof. Bob McVaugh (art and art history) focusing on Colgate's architectural history and looking ahead at future university projects. Alongside Prof. McVaugh, I am studying contemporary examples of academic design used at other universities and am talking to members of Colgate's design team to get an idea of what some future projects might look like here. The end goal of the project is to create my own model and interpretation of Colgate's needs for a building in the Middle Campus. We came up with this project during a sidebar conversation, and now it's become a semester-long research opportunity with course credit.
What is your favorite place on campus?
I love walking down Willow Path from Broad Street toward campus and seeing the Memorial Chapel cupola through the trees. You're always bound to run in to someone you know on Willow Path. In the spring and fall, the changing leaves and lake are beautiful, and in the winter, the white lights wrapped around the trees are an instant mood-boost.
What are your goals for the future?
I am hoping to work in strategic communications, furthering experiences that I've gained at Colgate and during my summer breaks. I've started to see that my fields of study are very relevant and flexible. It's been awesome to see the unique ways that the strategic and analytical thinking of political science combines with the creativity and client-focused nature of architectural studies.
Why did you choose Colgate?
I chose Colgate because I was looking for a school that was intensely personal and community-oriented. The first time I stepped on campus, I could tell that this place was alive. I could just feel that people were proud to be here, to be a part of this community, and that they were here to do big things. I loved the way that Colgate and the village of Hamilton are so intertwined that the same friendliness and pride that exists up the hill also exists in village coffee shops and restaurants. I saw myself able to accomplish anything I wanted with the support of faculty, staff, and fellow students. I can tell you that, three years later, this could not be more true. From the classroom to extracurriculars, the opportunities are endless.
What advice would you give prospective students?
The best part about Colgate is that it is far from the standard college experience. You'll get to spend four years exploring, learning, failing, and succeeding in a place where people will support you in whatever you want to accomplish. There is an intense pride for Colgate in this community, and it makes you feel like you're part of something really special.
Take the next step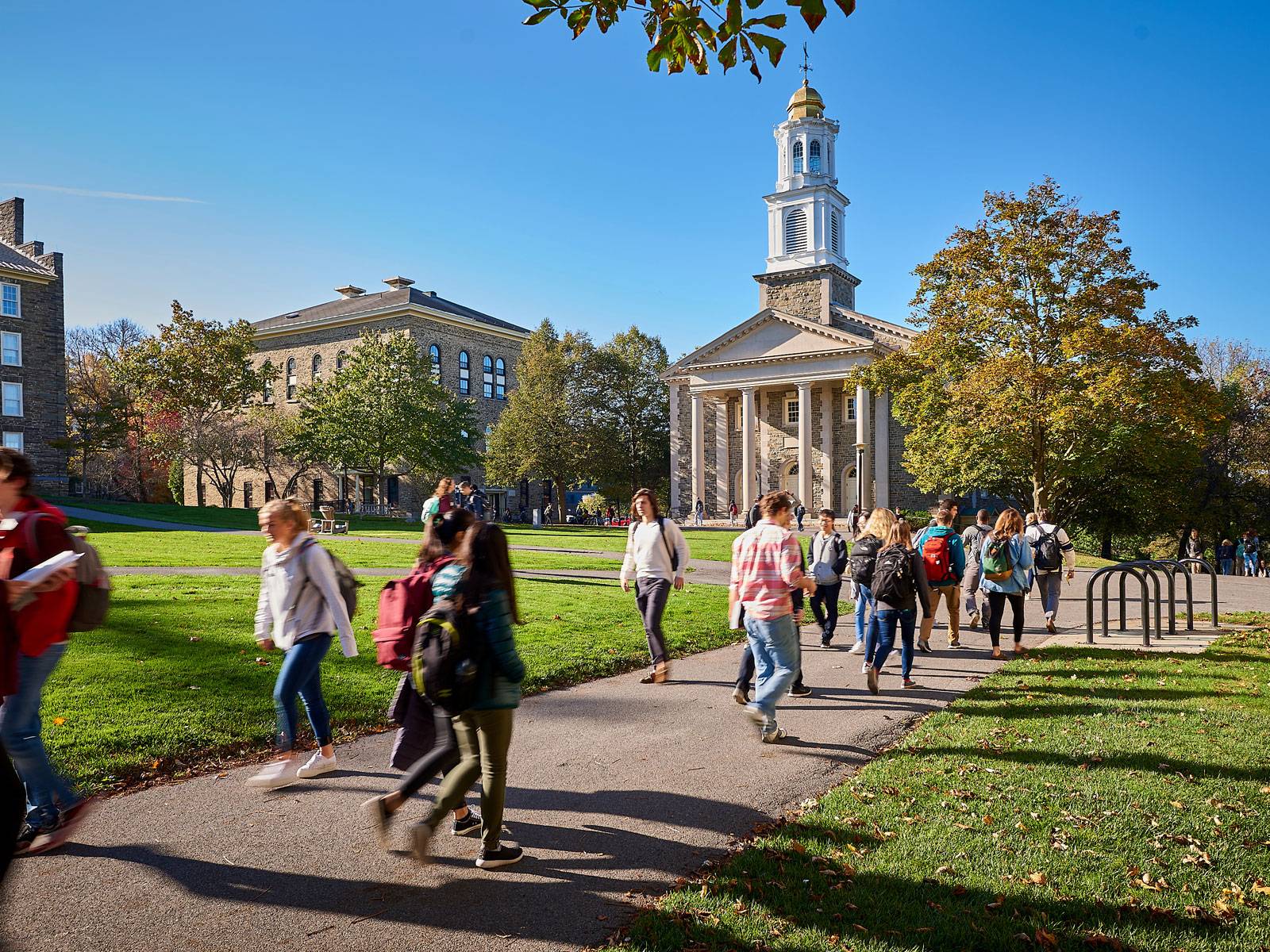 Colgate is a distinctive, vibrant, and welcoming place to learn, live, and develop into who you are. Take the next step toward joining our academic community.