It was easy to tell that students here are truly happy to be at Colgate. The energy on campus was palpable from even my first visit.

Cole Grumbach '21, Readington, N.J.
What made Colgate the right fit for you?
I spent a lot of time at each school I visited just watching the way students interacted — in dining halls, study spaces, anywhere. What I found at Colgate was probably the best balance of hard work and socializing that made the environment really comfortable. It was easy to tell that students here are truly happy to be here. The energy on campus was palpable from my first visit. To add to that, the presence of Division I athletics on campus gives the school a larger feel to it, something that is particularly rare for a small liberal arts school. For me, Colgate provided an unparalleled combination of a small liberal arts education with many characteristics of a larger school.
What do you think makes Colgate unique?
Colgate is a small liberal arts school that feels a lot bigger, both due to our amazing national presence and alumni network, and our D-I athletics. Our alumni are truly unlike any other, but at the same time it's really special to have such close connections with classmates and professors. For a school of only 3,000 students, the research opportunities and D-I environment provided here are really unique.
Campus Involvement:
Delta Upsilon fraternity
Circle K Volunteer Club
Model Arab League
Maroon-News writer and photographer
Admission senior intern
What is your favorite place on campus?
The W.M. Keck Language Center in the basement of Lawrence Hall. As an Arabic language student, I often spend (probably too much) time here, either working with friends or getting some extra help.
Have you studied off campus?
I've traveled off campus twice while a student at Colgate. My first off-campus study was an extended study to Morocco after my first year. It was an Arabic language intensive program, and we traveled during Ramadan, which was an amazing experience. I was also on the spring 2020 Geneva study group for international relations, where I interned for the International Commission of Jurists, a human rights NGO.
Do you have a favorite memory from your trips?
While on the Geneva study group, our group director, Professor Valerie Morkevicius, brought us to her hometown of Vilnius, Lithuania. One night, we had dinner there with a good friend of hers (and a fellow Colgate grad), who is the head of the European Commission's representation in Lithuania. His insights (and our shared Colgate connection) made for an unforgettable conversation about EU politics and life in Hamilton, N.Y.
What are your future plans?
I hope to be working on public policy in Washington, D.C. I've always been passionate about the issues that impact us most closely as citizens, and I'm excited to see where the Colgate network can take me.
Take the next step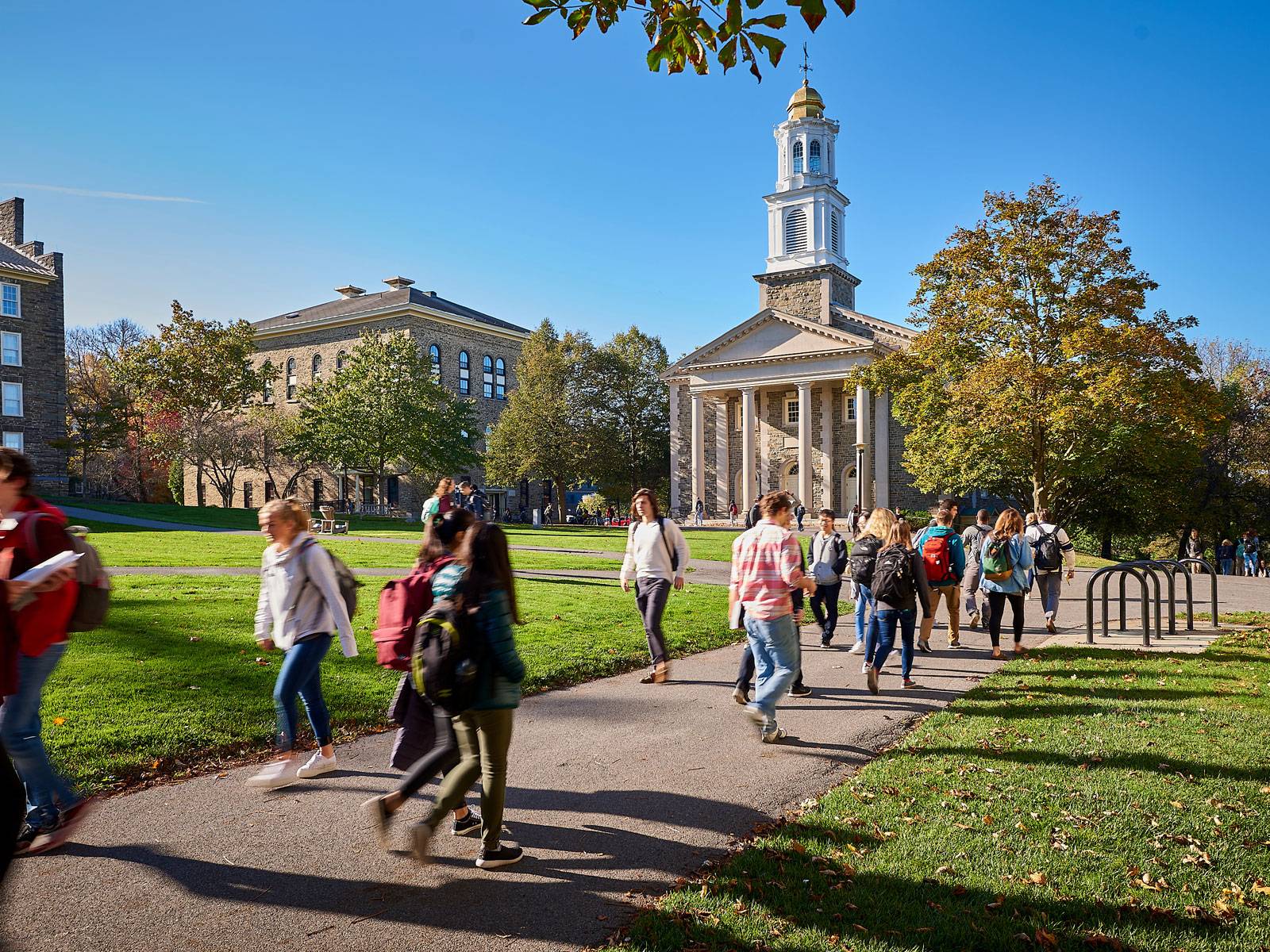 Colgate is a distinctive, vibrant, and welcoming place to learn, live, and develop into who you are. Take the next step toward joining our academic community.