Charlotte shares her inspiring story of helping a young patient in need using the educational and experiential skills she learned at Colgate. Her story embodies the hallmarks of a Colgate education: empathy, critical inquiry, knowledge across disciplines, and rigorous preparation for the world.
How did you get involved as a firefighter and EMT?
On my first tour of Colgate, the tour guide mentioned that there are student volunteer firefighters, and I thought to myself, "If I go to this school, I just HAVE to get involved with that!" I have always been passionate about volunteer work. I also just thought that firefighting was so cool! It's not only a great opportunity to help your community in a really fun, tangible way, but also a great way to learn lifelong skills without having to commit your career to them. In our department, we encourage students to become EMT certified during their sophomore year after their firefighter training, and while I wasn't sure it was for me, when the pandemic hit, I knew I had to be involved in helping my community. I got certified during the summer of 2020, and during my sophomore year, I began going to medical calls with the fire department and administering COVID vaccines for the school and town.
Describe your experience taking those skills to New York City.
For a portion of the summer, I worked part-time on an ambulance in New York City. I was transferring a patient from a hospital to a rehabilitation center. He had fallen out of a six-story window and had spent the last two and a half months in the hospital due to his severe brain and body damage. He didn't really speak while we were at the hospital, and his nurses told me that he was hardly able to do so for months, especially since his English comprehension was very limited.
When we got in the ambulance and began our hour-long ride, he looked so scared. I had heard him mumbling at the hospital earlier and I wanted to try something. I whispered, "من أينَ أنتَ؟," — "Where are you from?" It was as if a light switch had been turned on. There was more life in his eyes than I'd seen up to that point. He looked at me and told me he was from Yemen and that he was 21. I began speaking to him in my amateur, broken-up Arabic and made jokes about it. He started to smile and laugh, and it was honestly incredible.
For the remainder of the ride, we played a game where we would point to things we could see outside, and we would test and teach each other how to say them in Arabic or English. He told me about some of his life and explained that never in his two years of living in America had he met an American who tried to learn and speak to him in Arabic. This was very upsetting to hear, and it became a very emotional experience for both of us. He was so grateful for something which he shouldn't have to feel grateful.
The whole experience made me realize that the doctors and nurses with whom I'd spoken had probably misgauged this man's cognition simply because he was being spoken to in a language he could hardly understand. He went from seemingly completely unreachable to talking, smiling, and laughing. This was one of many experiences I've had that has taught me the cruciality of language.
I was raised trilingual, speaking English, French, and Spanish, and I have always loved learning new languages.
Why did you decide to take Arabic?
I was raised trilingual, speaking English, French, and Spanish, and I have always loved learning new languages. During two summers before COVID, I spent a few weeks working in Lesvos, Greece, with refugees from North Africa and the Middle East. One of the more common languages spoken in the camp and where I worked was Arabic, and I just loved the sound of it. I think hearing Arabic now reminds me of my work and time there, which allowed me to meet some incredible people and opened my eyes to some life-changing realities. At Colgate, I wanted not only to challenge myself linguistically and learn a language with a different alphabet, but also develop a skill that may serve me in helping people, depending on what I end up doing in the future. 
What do you like about the language programs at Colgate?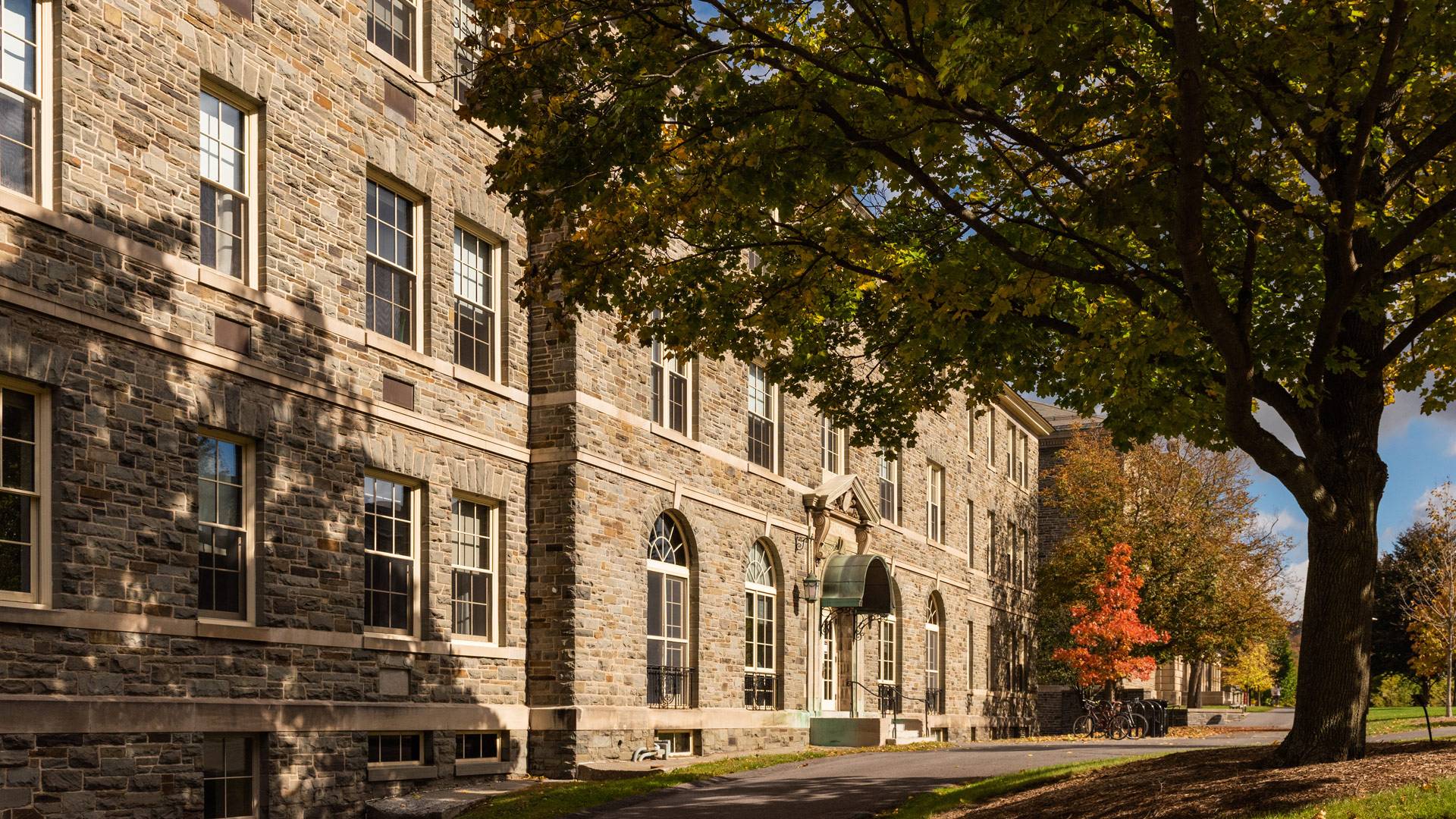 The professors are all so passionate and engaging, and the language interns are great resources and lots of fun. They bring language outside of the classroom by hosting exciting events at the Keck Center, like language-themed trivia nights. 
Professor Abdal-Ghaffar and Professor Ahmed have been a big part of my last couple of years. Due to the rigor of their courses, you see them every day of the week for two years of your Arabic studies. They are not only great at what they do, but are also very fun professors who pride themselves on the active and intimate class/community they have cultivated. Professor Nady and Professor Amany work so hard to ensure that Arabic becomes a real, everlasting part of our lives, even after Colgate, by helping us with relevant scholarships, applications, and more. They both put their hearts and souls into every class, trivia night, movie screening, class dinner, etc. that they put on for their students, resulting in a highly competent, tight-knit, and committed Arabic studies community. I am so grateful to be taught by them nearly every day. There is never a dull moment in Arabic class — anyone will tell you that!
What are your plans for the future?
I intend to go to law school after Colgate and pursue some sort of diplomatic, legal, or political career that I have not narrowed down just yet. Either way, I hope to help people however I can.
Take the next step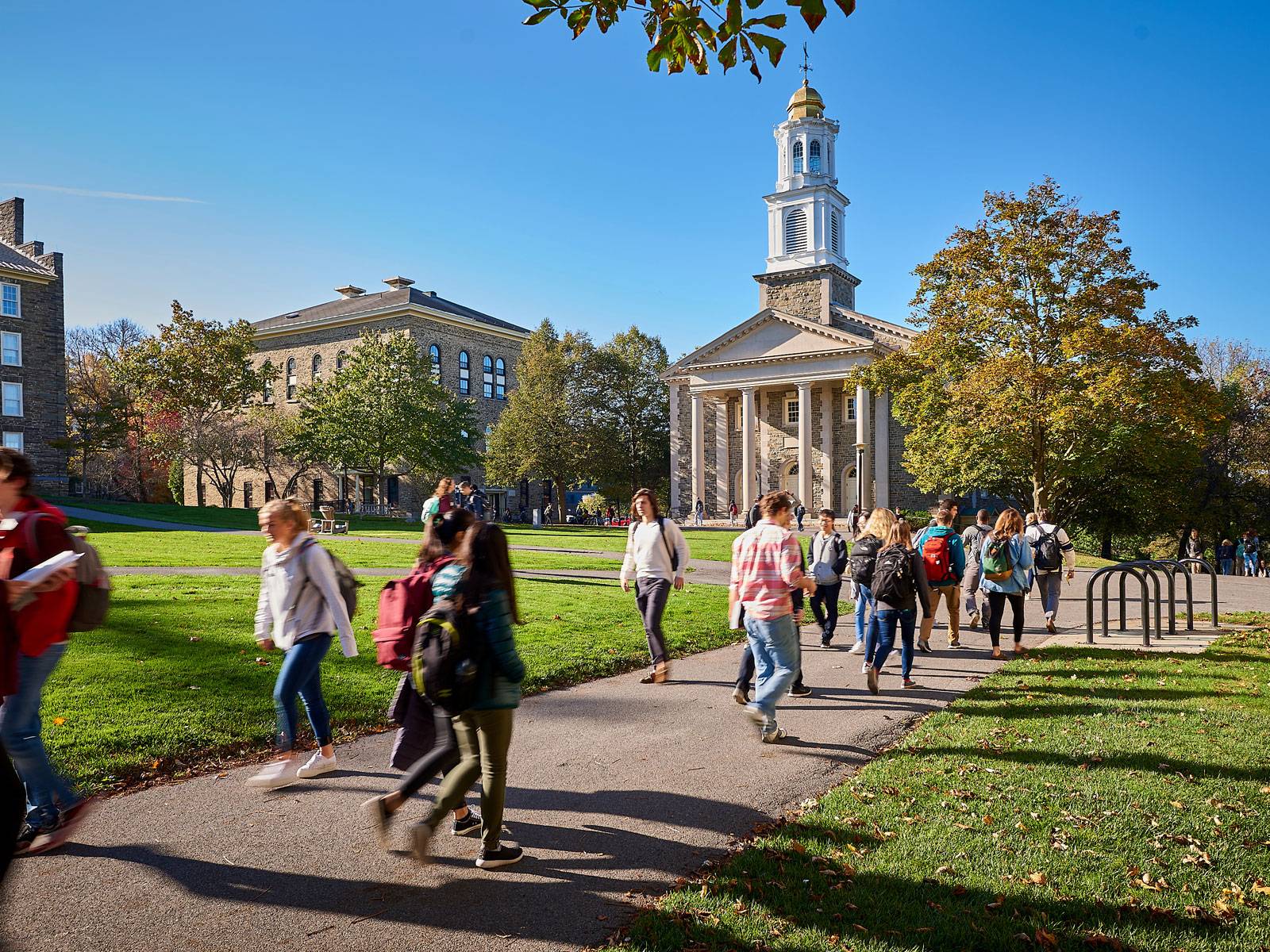 Colgate is a distinctive, vibrant, and welcoming place to learn, live, and develop into who you are. Take the next step toward joining our academic community.