The international community at Colgate is like a family to me.

Alex Tran '22

Hanoi, Vietnam
How would you describe the international community at Colgate?
The international community at Colgate, to put in one word, is family. Since day one, Makiko and Kerra from the Office of International Student Services (OISS) had been my surrogate mothers. They took care of me, allowing me to learn in an academically rigorous environment while still feeling appreciated and loved. The international friends I have made here are absolutely irreplaceable. I have learned so much from them just as they have learned from me. All the smiles we have had over the years are not something you can get with any community.
What would you consider to be your biggest accomplishment as a student at Colgate? 
I was able to make the most use of the liberal arts education Colgate has to offer. I have participated in theater productions and dancing, developed close relationships and conducted research with professors — all while pursuing both of my majors. Doing all of this would be much harder at a bigger school.
Did you feel supported throughout the pandemic?
Most definitely. We were able to stay on campus at no additional charge. The dining hall was free during the winter break. We also get care packages over the pandemic. I don't think I deserve all this care and love sometimes.
What was one thing you wish you knew as an international student coming to Colgate?
Bring a thick jacket. It's going to get cold!
Be confident in yourself (you have survived high school in a pandemic). Tell your story proudly. Be true to yourself, and be open to learning so much more at Colgate.
Take the next step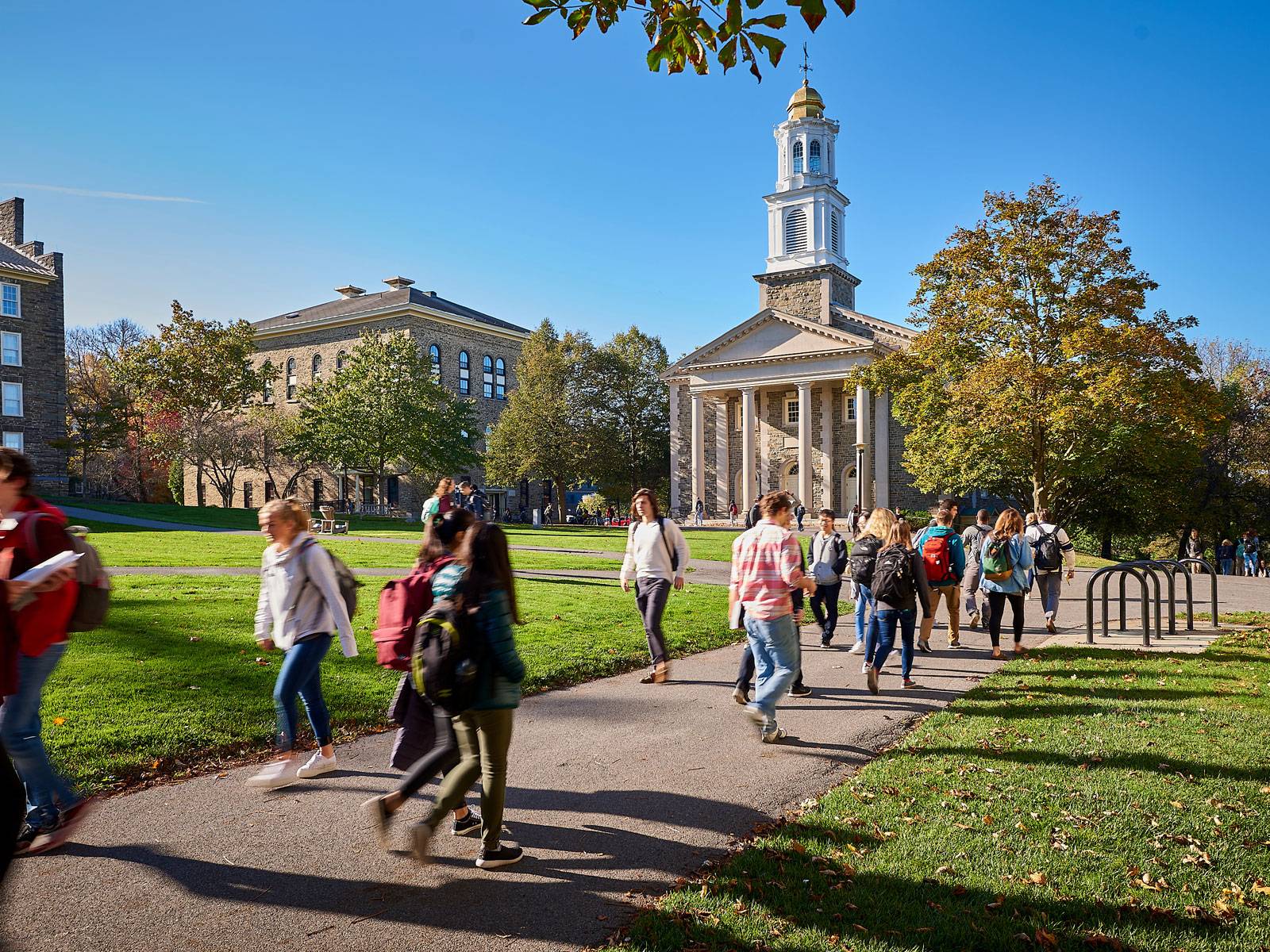 Colgate is a distinctive, vibrant, and welcoming place to learn, live, and develop into who you are. Take the next step toward joining our academic community.