In a general sense, pharmaceuticals are defined as medicinal drugs that are regulated by the U.S. Food and Drug Administration (FDA) or other regulatory bodies and are manufactured by pharmaceutical companies. Biotechnology, or biotech, is the use of biological research techniques to develop products and processes derived from living organisms.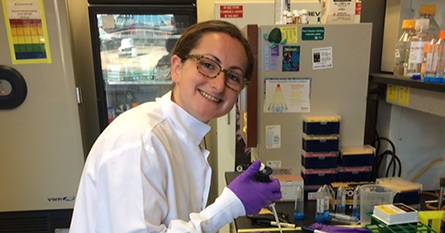 Explore Careers
Pharmaceuticals are medicinal drugs that are regulated by the U.S. Food and Drug Administration (FDA) or other regulatory bodies and are manufactured by pharmaceutical companies. Pharmaceutical scientists are typically involved in the development of new drugs: discovery, drug delivery systems, drug absorption and distribution, metabolism, and elimination characteristics. They spend most of their time doing research in a laboratory or office setting. Pharmacists also work with existing drugs, patients, and other healthcare practitioners to optimize patient care and drug use. They often work face-to-face with physicians (drug selection and use) and patients (best use of medications).
Biotechnology (commonly referred to as biotech) is the use of biological research techniques to develop products and processes based on genetically manipulated compounds from living organisms. Biotech is the applied knowledge of biology and seeks to duplicate or change the function of a living cell so it will work in a more predictable and controllable manner. Currently, the most common applications of biotech can be found within medicine and agriculture, as well as within industrial process and environmental undertakings. Biotech and pharmaceutical industries are similar, with the exception that biotech firms are more centered on research to develop their initial products.
Analysis and Quality: analytical techniques, quality control, and quality assurance.
Biotechnology: research, development, and commercialization of biotechnology-based pharmaceuticals including genes and gene delivery.
Clinical Pharmacology and Translational Research: clinical research within the pharmaceutical sciences focused on the therapeutic benefits and clinical assessment of drugs and biologicals.
Commercialization: provides market analysis and financial assessments for potential business development opportunities. This may involve product licensing or acquisition and is closely aligned with corporate development, commercial marketing, and research and development.
Diagnostics: equipment and supplies used in screening, detection, and testing.
Real Estate Advisory/Private Equity: capital is raised and invested through institutional investors or high-net-worth individuals. Advisory firms are broken into two areas: property management (managing existing assets) and acquisitions (handling new properties added to a portfolio).
Drug Discovery and Development Interface: medicinal, natural products, molecular and structural chemistry, and drug design and discovery.
Formulation Design and Development: formulation design, research, and development; a multidisciplinary field drawing upon the physical, chemical, biological, and engineering sciences.
Laboratory Technologists: focus on laboratory procedures by performing and reporting on experiments.
Medical Devices: advanced instrumentation and appliances used for medical procedures and therapy.
Manufacturing Science and Engineering: the application and advancement of science and technology as it relates to process development and manufacture of pharmaceuticals and pharmaceutically-related products including medical devices and active pharmaceutical ingredients.
Pharmacokinetics, Pharmacodynamics, and Drug Metabolism: the effect of drugs and metabolites on the body, and the effect of the body on drugs.
Physical Pharmacy and Biopharmaceutics: focuses on preformulation, biopharmaceutics, drug absorption, nanotechnology, and drug delivery systems design and performance including targeted drug delivery.
Regulatory Sciences: the strategic compilation of multidisciplinary information on product performance as it pertains to safety, efficacy, and quality.
Prepare for Jobs and Internships
Information, tips, and strategies to help prepare you as an undergraduate.
Those interested in pharmaceuticals and biotechnology should have a strong foundation in mathematics and science. An aptitude for math, chemistry, and biology is vital. Additionally, experience in economics, marketing, or business is beneficial because a multi-disciplinary effort and variety of skills are required to develop, market, and regulate new and effective medicines. Graduates with advanced degrees are in high demand, but so are workers with science-related bachelor's degrees. Those without a strong scientific background are also needed in the industry in finance, law, marketing, sales, and administration.
Additionally, be sure to consider the following:
Participate in research opportunities and submit research to local poster competitions or research symposiums.
Read scientific journals, join professional associations, and attend professional conferences related to your area(s) of interest to stay up-to-date with issues in the field and develop networking contacts.
Secure strong relationships and personal recommendations from professors or employers.
Maintain a high grade point average to improve chances of graduate and professional school admission.
Become familiar with the specific entrance exam for graduate or professional schools in your area(s) of interest.
Be sure to note the following:
The resume should be clear, succinct and mistake-free. Think of it as a writing sample.
Place honors and relevant coursework near the top of the page as these are concise items that convey important information.
Seek to highlight unique activities including research, publications or poster presentations, grant submissions, awards, etc.
Conduct informational interviews with alumni and professionals in the pharmaceutical and biotechnology industries, they will be able to provide valuable perspective into the industry and job responsibilities.
Make assessments from observations, demonstrations, and experiments.
Time and project management, organize work and adhere to deadlines.
Problem solving and critical thinking: obtain, retrieve, analyze, integrate, and synthesize information from multiple sources efficiently and accurately.
Accurate data collection, recording, analysis, and reporting.
Gather and process data, draw appropriate conclusions, and communicate those conclusions in a convincing presentation.
Clear and concise technical writing.
Familiarity with laboratory procedures, equipment, and protocols.
Ability to communicate effectively and work collaboratively in a team.
Given the pace of scientific innovation, the pharmaceutical and biotechnology industries are constantly evolving to keep address corresponding government regulation, business practices, and the ever-changing needs of patients. Some of the biggest developments shaping these two industries are the:
Rise in outsourcing research and development to contract organizations.
Increase in the use of generic drugs and increased attention to biosimilars.
Intensified focus on stem cell research, cloning, and gene therapy.
Alumni Advice
Advice from alumni who work in this industry.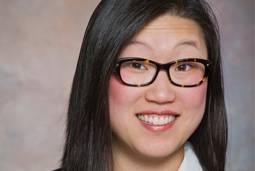 Lea Vacca Michel '02
Current Title and Organization: Associate Professor, Rochester Institute of Technology
Major at Colgate: Physics and Mathematics
Advanced Degrees: MS and PhD, Biophysics, University of Rochester
What do you currently do?
As a professor at RIT, I teach a few different biochemistry courses to undergraduate and MS level students and perform scientific research with a select group of students. I am also the Chair of the Women in Science program that aims to recruit and engage more women in science and math. I also serve as Director of the Project SEED program that engages economically disadvantaged high school students in chemistry research.
What was your first position out of Colgate and what did you do in that role?
After Colgate, I went to graduate school right away — I literally started taking classes the day after graduation. I was there for 5 years before I started a postdoc at Cornell. In between, I was an adjunct professor at SUNY Brockport and Colgate (in the physics department) for a semester. My first "real" job was as a contract research scientist at Ortho-Clinical Diagnostics in Rochester, NY. I worked there for a year before going to RIT.
How can students prepare themselves while at Colgate to work in your field?
Get as much research experience as you can. There are a lot of research experiences for undergraduates at different universities, including RIT, that will give you some great research experience and a taste for what it would be like to be a research scientist. As for teaching experience, try becoming a TA or giving presentations at local/national meetings.
What extracurricular activities, associated with your profession or not, were you involved with while at Colgate?
I danced in a ton of different dance groups at Colgate including Colgate's Groove, Kuumba, and Ballet Club. I even taught dance at a local dance studio in Hamilton and choreographed the Hamilton high school musical. Although teaching dance isn't strictly related to what I do, any "work" experience and experience working with people helps prepare you for the real world.
Peter Covitz '86, senior director, Biogen; Laynie Dratch '17, genetic counselor, Penn Medicine; Kelly Tschantz '01, director team leader, personalized healthcare partnerships, Genetech
Find Opportunities
Positions in the pharmaceutical and biotechnology industries are posted on an as-needed basis. Typically, organizations recruit for entry-level positions most heavily in September through October and again in February through March.
Visit Vault.com for information about companies and careers. The site provides the industry context needed to identify your best job opportunities. Use the Research Companies tab to browse popular industries, or search for key terms using the search bar. You will need to create an account using your Colgate e-mail address to view this content.
Colgate Handshake Opportunities
Check Colgate Handshake, Colgate's internship and job database, for opportunities that may interest you in this field.
Connect to Careers
Latest stories about internships, workshops, professional networks, and more.
Pharmaceuticals and Biotechnology Advisor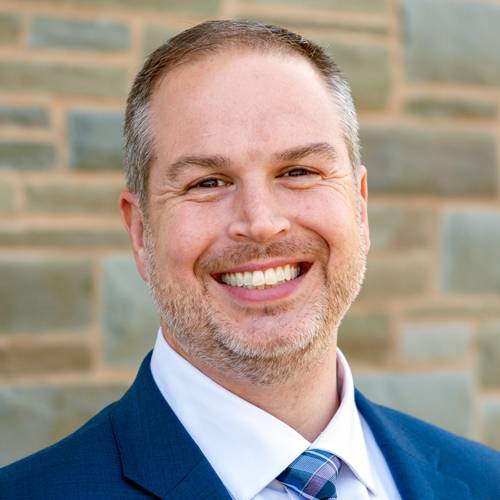 Assistant Director of Career Development
James joined Colgate Career Services in September 2014 as a Career Advisor with a focus on the STEM disciplines. Prior to his arrival at Colgate James was employed at Rensselaer Polytechnic Institute where he served as an Associate Director and Lecturer in the Archer Center for Student Leadership Development.
James earned an Ed.M. degree in Higher Education Leadership and Policy Studies with a concentration in Student Affairs Administration from the University at Buffalo and a BA in History from the State University of New York, College at Geneseo. James brings to Colgate more than ten years of experience working with college students in a variety of capacities including, leadership education, curriculum design and assessment, community development, and one-on-one coaching. He enjoys helping students bridge their interests and passions with their professional goals to find a sense of fulfillment and success.
Originally from the Finger Lakes region of New York State, James resides in Syracuse and is excited to enjoy the diverse array of outdoor recreational activities that Central New York has to offer.
Questions? Call 315-228-7380 for an advising appointment.