Colgate University will award honorary degrees to three distinguished recipients, including USAID Administrator Samantha Power, who will deliver the commencement address during the ceremony, on May 9, 2021.
Doctor of Civil Law
This year's commencement speaker, Samantha Power is Administrator of the United States Agency for International Development. In leading the world's premier international development agency and its global staff of more than 10,000 people, Power is focused on helping the United States respond to four interconnected challenges: the COVID-19 pandemic and the development gains it has imperiled; climate change; conflict and humanitarian crises; and democratic backsliding.
From 2013 to 2017, Power served as the 28th U.S. Permanent Representative to the United Nations. In this role, Power rallied countries to combat the Ebola epidemic, ratify the Paris climate agreement, and develop new international law to cripple the financial networks of ISIS. She worked to negotiate and implement the ambitious Sustainable Development Goals, helped catalyze bold international commitments to care for refugees, and advocated to secure the release of political prisoners, defend civil society from growing repression, and protect the rights of women and girls.
 
Power served on the National Security Council staff from 2009 to 2013 as special assistant to the president and senior director for multilateral affairs and human rights. Power began her career as a war correspondent in Bosnia, and went on to report from places including Kosovo, Rwanda, Sudan, and Zimbabwe. She was the founding executive director of the Carr Center for Human Rights Policy at the Harvard Kennedy School, and has been recognized as one of Time's "100 Most Influential People," one of Foreign Policy's "Top 100 Global Thinkers," and by Forbes as one of the "World's 100 Most Powerful Women."
 
Power is an author and editor of multiple books, including "A Problem from Hell": America and the Age of Genocide, which won the Pulitzer Prize in 2003, and The Education of an Idealist: A Memoir.
 
Other Honorary Degree Recipients
Joyce Banda
Doctor of Humane Letters
An entrepreneur, activist, politician, and philanthropist, Her Excellency Joyce Banda was the Republic of Malawi's first female president (2012–2014) and Africa's second female president. Twice voted as Africa's most powerful woman and one of the most powerful women in the world by Forbes magazine, Banda is a champion for the rights of women, children, the disabled, and other marginalized groups. 
Banda also served as a member of Malawi's parliament, minister of gender and child welfare, foreign minister, and vice president. She championed the enactment of The Prevention of Domestic Violence Bill (2006), supporting the prevention and elimination of all forms of violence against women and girls.
As president, Banda was credited with turning around an economy on the verge of collapse in 2012. In the areas of democracy, good governance, and rule of law, she repealed several draconian laws that had weakened essential democratic institutions, infringed upon civil liberties, and restricted the freedom of the press. She also established the Presidential Initiative on Maternal Health and Safe Motherhood. 
Author of From Day One: Why Supporting Girls Aged 0 to 10 Is Critical to Change Africa's Path, Banda is a member of several international organizations and has received more than 15 international accolades. With the prize money she received for the Hunger Project Africa Prize for Leadership for the Sustainable End of Hunger (shared with President Joaquim Chissano of Mozambique) in 1997, she founded the Joyce Banda Foundation International. The foundation supports women's economic empowerment, education, maternal health and HIV/AIDS programs, leadership training, and support for human rights in Malawi and internationally.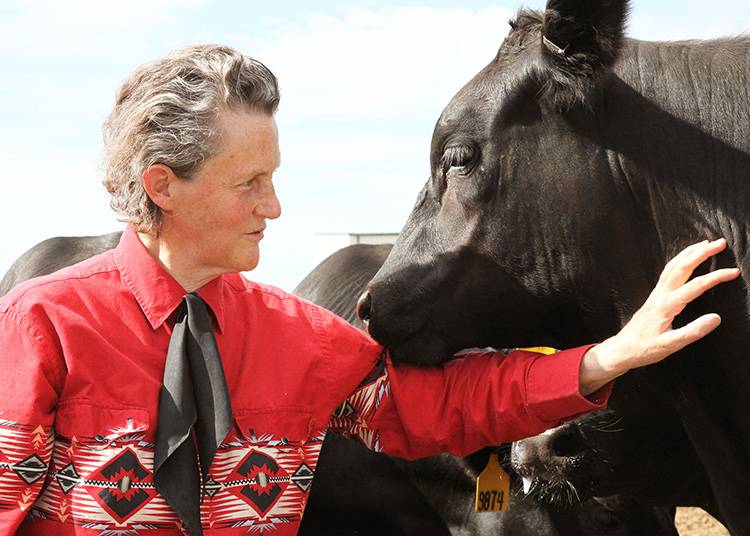 Temple Grandin
Doctor of Science
A noted animal expert, advocate for autistic populations, and author, Temple Grandin is a pioneer in improving the handling and welfare of animals in the meat and livestock industries. Professor of Animal Science at Colorado State University, she teaches courses on livestock behavior and facility design and consults with the livestock industry on facility design, livestock handling, and animal welfare. Facilities she has designed are located in the United States, Canada, Europe, Mexico, Australia, New Zealand, and other countries. 
Grandin is the recipient of numerous awards, including the Meritorious Achievement Award from the Livestock Conservation Institute and the Lifetime Achievement Award from the National Cattlemen's Beef Association. In 2010, Time magazine named her among the 100 Most Influential People in the World. She was inducted into the Cowgirl Hall of Fame in 2010 and the Women's Hall of Fame in 2017. She was made a fellow of the American Association for the Advancement of Science in 2018. The HBO movie depicting her life as a teenager and the start of her career (Temple Grandin) won seven Emmy awards and a Golden Globe. 
Grandin is the author of more than 400 articles and several popular books on animal welfare as well as on autism; her books Animals in Translation and Animals Make Us Human were New York Times best-sellers. She also has a popular TED Talk titled "The World Needs ALL Kinds of Minds."