Colgate in Focus: A Diversity Open House
October 6-8, 2019
Colgate in Focus provides students with a greater understanding of the Colgate experience. The program includes opportunities to meet current students, faculty, and staff, attend a class, tour the campus, and stay overnight in a residence hall, all while participating in activities that highlight the diversity of Colgate's student organizations.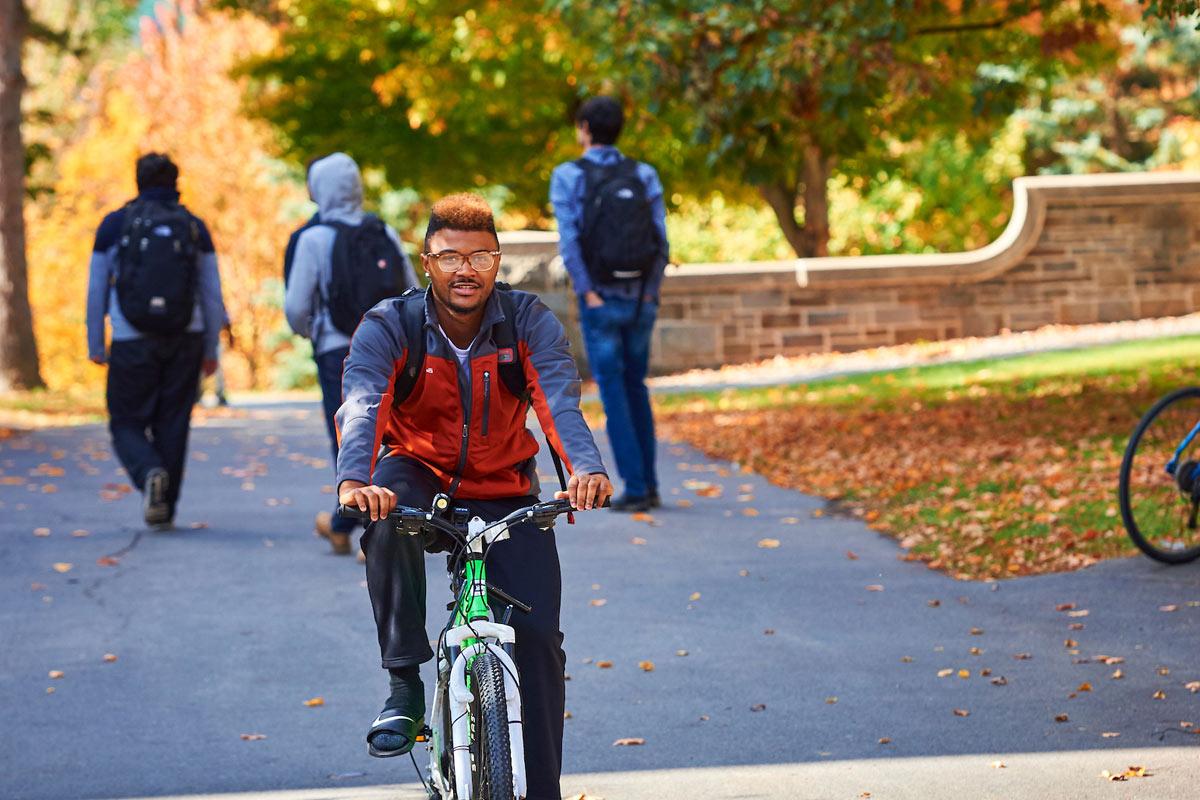 Who should apply
High school seniors living in the United States who identify as low-income, first-generation, or other traditionally underrepresented backgrounds who have overcome unique personal or structural challenges in their journey to pursue post-secondary education. Space is limited, and we are only able to invite students who are seniors in high school.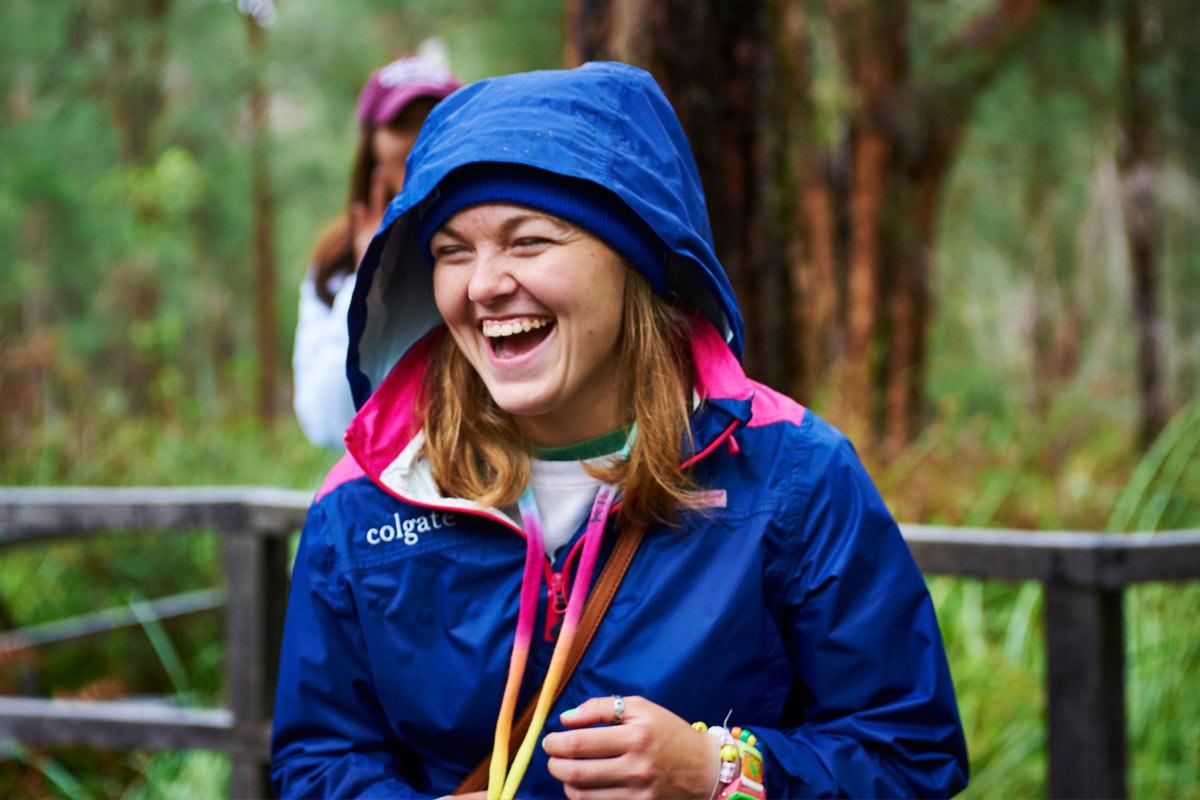 How to apply
An application helps us select students who will take full advantage of their campus visit.
Applications are reviewed on a rolling basis beginning in late July, so it is possible to receive earlier notification by submitting your application before the September 5 deadline.
The most impactful part of my experience was when President Casey and Dean Hucks joined us for dinner. It shows how connected and involved they are with students on campus. I genuinely experienced a day in the life of a student at Colgate in Focus.
Colgate in Focus application (submitted online)
High school transcript (submitted by counselor, including grades 9-11)
SAT or ACT scores (can be self-reported on the application)
Colgate in Focus application essay: 
The Colgate University Mission Statement includes our "mission to educate leaders who will and must come from all societal groups," indicating our belief in the strength of a diverse community. Tell us about your connection and/or commitment to diversity and inclusion. (300 word maximum)
Students will have the opportunity to participate in a class, tour campus, meet members of the Colgate community, and spend the night in a residence hall with a student host. Previous events have also included panels on career and post-graduate preparation, application workshops, and evening activities. You can view the complete schedule of events (PDF) from last year's program to get an idea of what your campus experience will include.
Your two days at Colgate will be full of activities including information sessions and panel discussions, campus tours, classes, and several events sponsored by Colgate's diverse student groups. While the schedule will keep you busy, time can be made to pursue a specific interest.
Colgate University is located in Hamilton, N.Y., nestled in the gorgeous Chenango Valley. Because of our rural location, visitors often find it convenient to use our directions to campus. 
Travel assistance is available for students who demonstrate a need. Priority will be given to those who would not otherwise have an opportunity to visit campus.
Your parent(s), family member, or guardian are invited as well. Special events are planned specifically for guests including a dinner, campus tour, and open visiting hours with our financial aid office.
There are a number of lodging options in the immediate and greater Hamilton area available for parents. Guests should make reservations ahead of time.
Resources are available to assist guests with their accommodations. Please call the Office of Admission for more information at 315-228-7401.
While campus visits provide valuable information and an overview of the Colgate experience, our Colgate in Focus provides a unique opportunity to interact with diverse organizations within our university community and become familiar with many resources available to Colgate students. Most importantly, it is an opportunity to experience campus life.