Each summer, roughly 200 undergraduates work directly with faculty members on projects that touch the frontiers of discovery.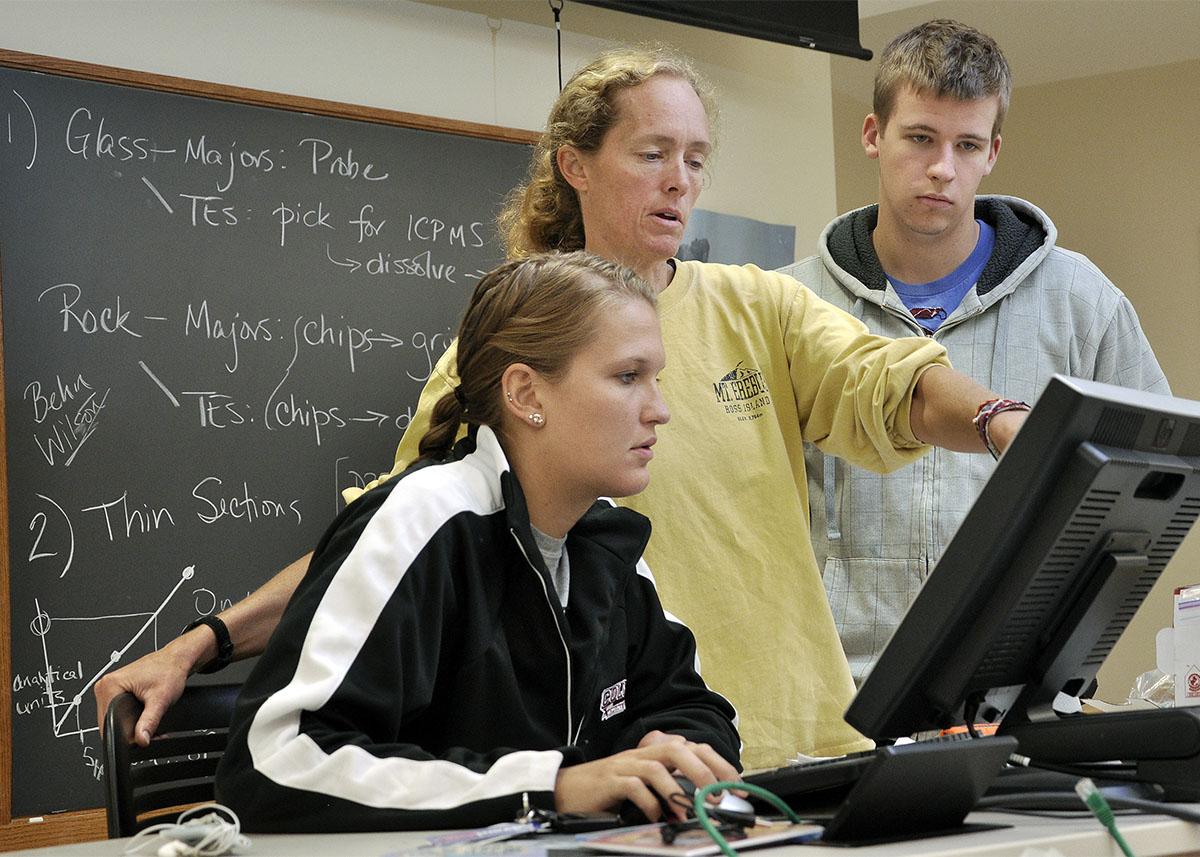 Most fellowships are funded directly by Colgate. Additional fellowships receive funding from corporate or foundation grants, individual donors, or individual faculty research grants.

Summertime research and creative projects often result in the presentation of papers at professional meetings or publication in journals, with undergraduates as co-authors and exhibitors. Students and faculty from all academic departments and divisions participate.

There are two ways for students to pursue research or creative projects on campus over the summer, outlined below:
For Faculty
If you are a faculty member interested in applying for funding to support student projects over the summer, please see the summer fellowship information page for faculty.
Each summer, many faculty members from across the university will have positions available to students to collaborate on existing faculty research and creative projects. Students interested in collaborating in one of the projects (listed below) may apply to the faculty member through an online application form.

The student will collaborate in the project at a high intellectual level for up to 10 weeks over the summer, receiving a stipend of $450 per week.
Available Positions, 2019
There are positions available in each of the following departments and programs. Students may submit a single application to express interest in up to three positions (positions may be in any department/program or combination of departments/programs).
Art and art history
Biology
Chemistry
Classics
Computer science
East Asian languages and literatures
English Environmental studies
Film and media studies
Geography
Geology
History
Library
Physics and astronomy
Psychological and brain sciences
Russian and Eurasian studies
Sociology and anthropology
Mathematics
Neuroscience
Deadlines
| Stages | Deadline |
| --- | --- |
| Students apply online to up to three faculty | February 5, 2019 |
| Faculty decisions announced to students via email from division directors | February 25, 2019 |
| Students reply to undergraduate research office to accept position and indicate start/end dates | March 7, 2019 |
| Summer housing | TBD |
Student-initiated Fellowships
This type of funding envisions research or creative projects supervised by faculty mentors but proposed by students. Projects do not need to be related to the faculty member's research or specific area of scholarly or artistic interest, but the faculty member must agree to supervise the student for the duration of the project. Students apply for funding in consultation with faculty mentors. Information about applying and application deadlines may be found at the student-initiated summer research page.
Contact Information
Questions about specific summer fellowship opportunities should be directed to the advising faculty member.
Questions regarding the summer fellowship application process and funding opportunities may be directed to:

Karyn Belanger, Director of Undergraduate Research
kgbelanger@colgate.edu
315-228-7761
Other Summer Opportunities