Join in the ongoing comparative study of human cultures and societies, and build a greater understanding of the structures and values that shape lives, institutions, and cultures.
In sociology, students are challenged to develop a "sociological imagination," the ability to link personal troubles to public issues and to find root causes in social structures (C.Wright Mills). In anthropology, students engage differences, learning to "make the strange familiar and the familiar strange" (Spiro).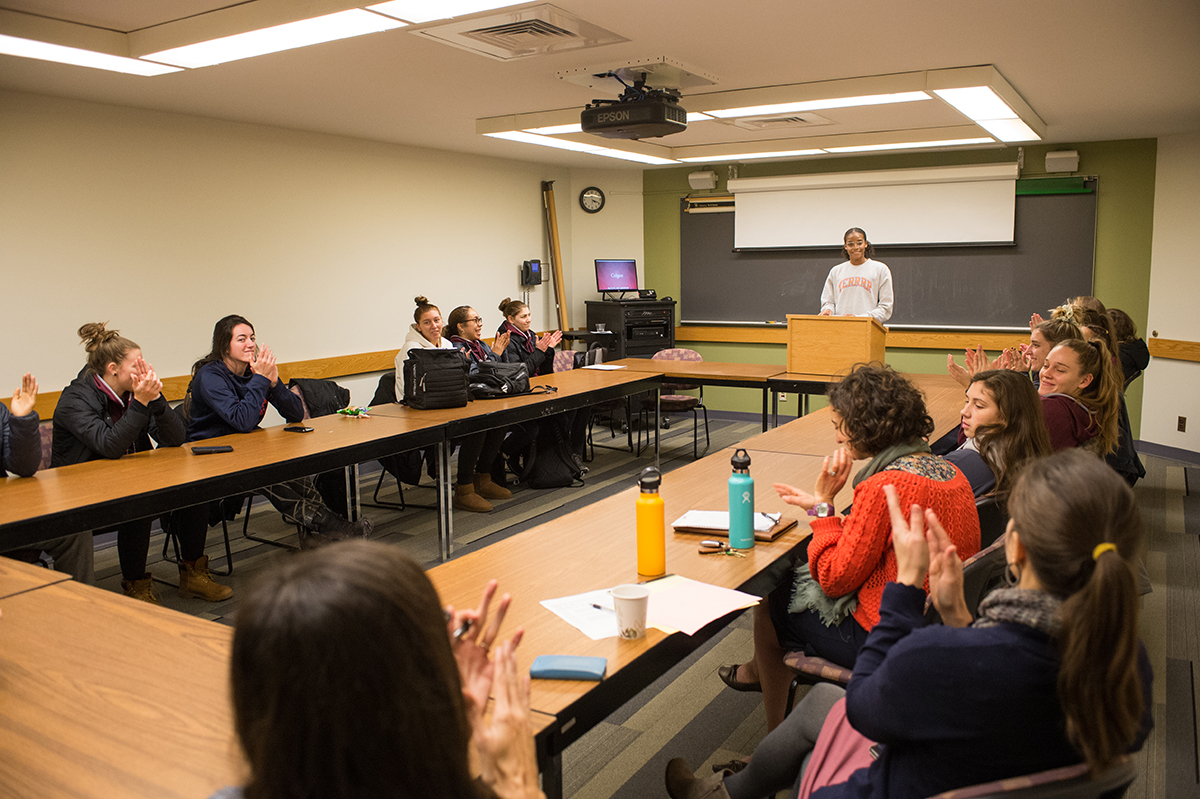 Courses in Colgate's Department of Sociology and Anthropology examine a wide variety of fields and topics — including: social inequality; socio-cultural approaches to health; immigration; environmental activism; archaeology; cultural anthropology; race and racialization; gender; media and popular culture; socio-cultural study of science; cultural heritage; social movements; and others.
Students, whether enrolling in major and minor courses of study or elective courses, get in-depth and immersive exposure to many facets of human culture and society, and develop an array of research skills that contribute to success in any career.
The department offers the following major and minor programs:
I've been able to use techniques learned at Colgate, such as interview skills, theme analysis, interview analysis, and more. On top of that, having a strong anthropology base lets me be flexible on the projects I'm put on and I've been exposed to a large variety of ways of working because of that.

Georgia Butcher

Class of 2017
Research
During the summer, students have the opportunity to work with professors on their research, which may involve archaeological work at Mayan or Aztec sites in Mexico, analysis of qualitative ethnographic data, or sociological analysis of quantitative data. Students may gain hands-on experience in summer internships or in a variety of courses taught on campus. Advanced students are encouraged to design and conduct their own research that may become part of their senior theses.
The SOAN department does an incredible job of designing courses that ground current societal dynamics, from protest movements, to pop culture moments, in sociological theory. This lens gave me new perspective on observations I had made in the past with regard to education and allowed me to conduct research, all based off of theories I learned.

Emily Palermo

Class of 2018