These student volunteers who have studied off campus and abroad are a great source of information for those planning their own experiences.
Peer Advisers
We recommend that students initially start by meeting with a Peer Adviser, a great way for students to get general information about studying off campus from a student who recently went abroad. Throughout the academic year, there will be available peer advisers who are able to provide basic information about options and processes, or to answer quick questions about the application process.
Peer Advisor Appointments
Peer Advising is available by appointment only. Please find the next available calendar times by clicking on the names of the peer advisers.
After meeting with a peer adviser, we encourage students to reach out to an Off-Campus Study program manager who can answer specific questions regarding programs and applications.
Learn more about the peer advisors below: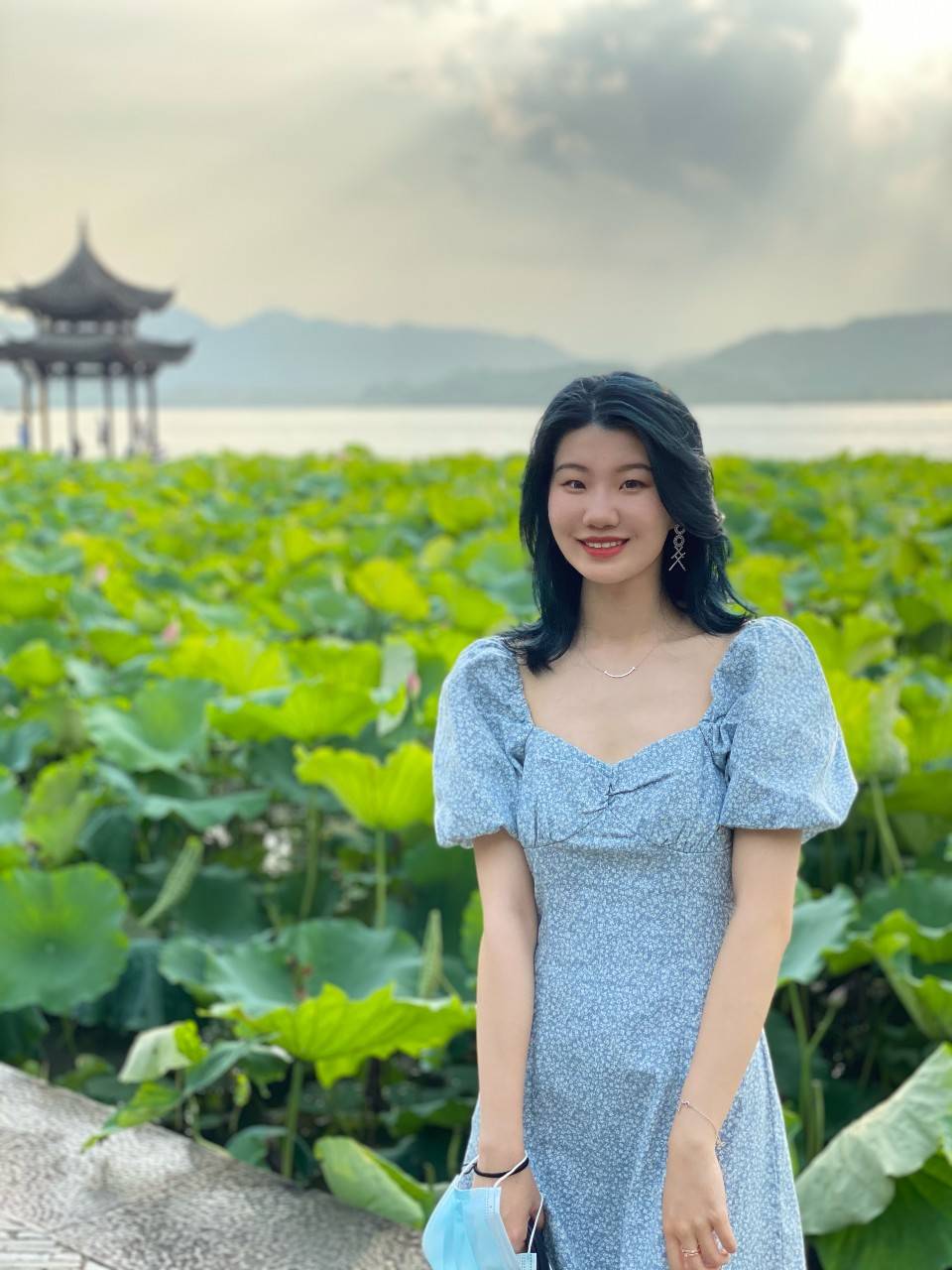 My name is Carrie Huang '24 and I am a sophomore majoring in Sociology. I participated in the CET Shanghai Approved Program in Spring 2021. Although I studied "abroad" in the city I grew up in due to the pandemic, this program allowed me to explore and learn about Chinese history, politics, and economy from a more objective perspective. Special courses were offered, complemented by visits to museums to acquire a more profound knowledge of China's development and culture. I hope I can share my experience with more Colgate students and bring a good perspective to those who are interested in off-campus study. 
Email Carrie at yhuang2@colgate.edu  or schedule a peer advising appointment with Carrie

Availability:
Tuesdays: 1pm - 3pm
Wednesdays: 1pm - 4pm
Hi! I'm Rebecca (she/they) and I am in the class of 2023. I'm double majoring in Art & Art History and Film & Media Studies. I participated in the New York City FMST study group in the Fall of 2021 and this coming Spring I'll be participating in the Poland extended study! My favorite thing about studying abroad was definitely the amount I was able to grow, not only academically and professionally, but also with my peers as we navigated the unique culture of the city.
Email Rebecca at rsweigart@colgate.edu or schedule a peer advising appointment with Rebecca
Availability:
Mondays: 11:30am - 1pm
Wednesdays: 11:30am - 1pm
Fridays: 11am - 1pm