A guide for connecting to the Colgate VPN on a Windows 7 device.
Background
Access to certain resources on Colgate's network requires being connected to that network, even when in remote (off­-campus) locations. This is done by using a VPN, which will connect a machine to Colgate's network regardless of physical location.
Requirements
Windows 7
A valid Colgate username and password
An internet connection
Procedure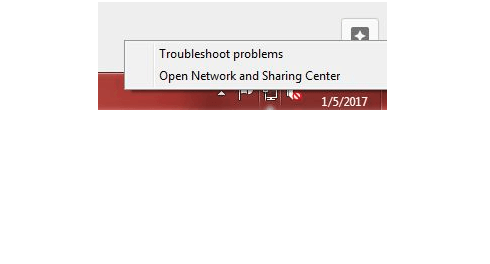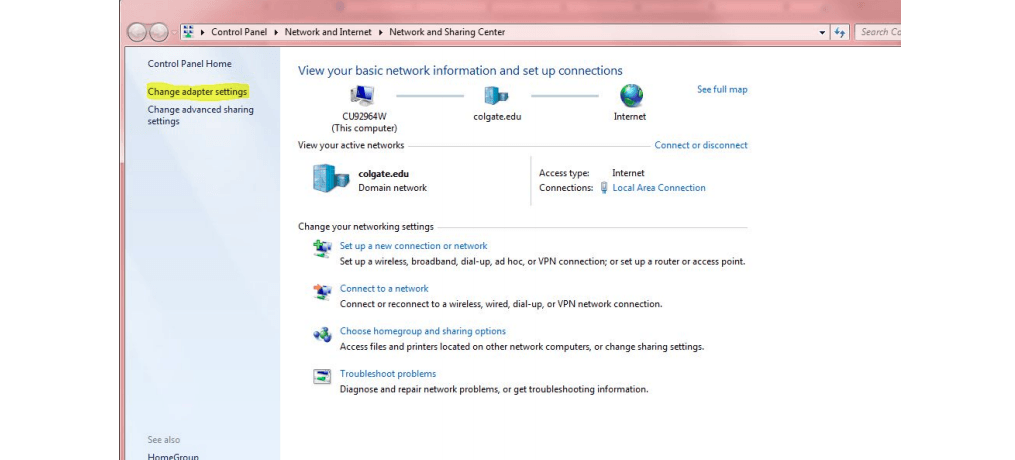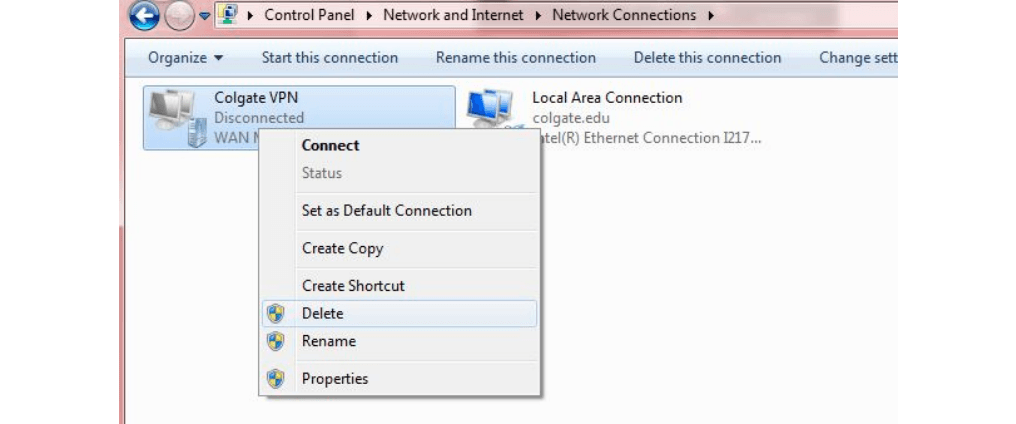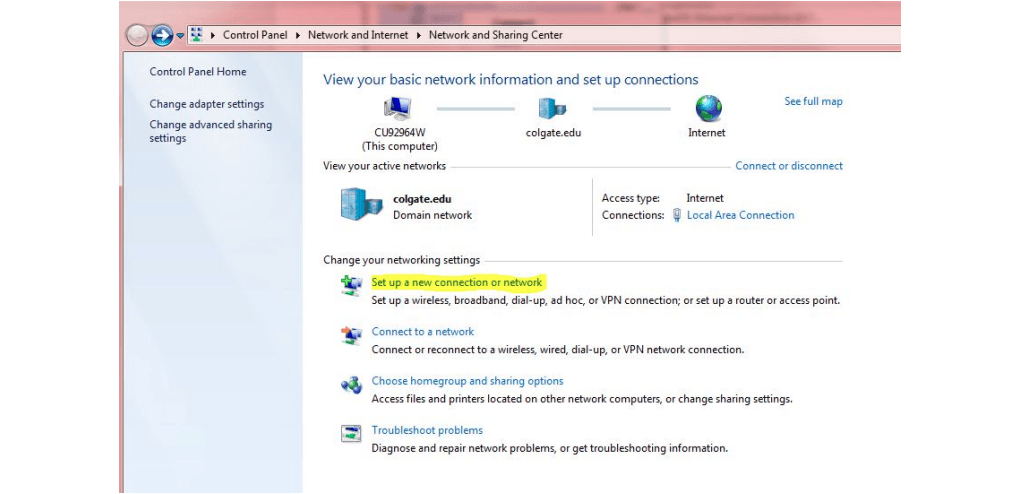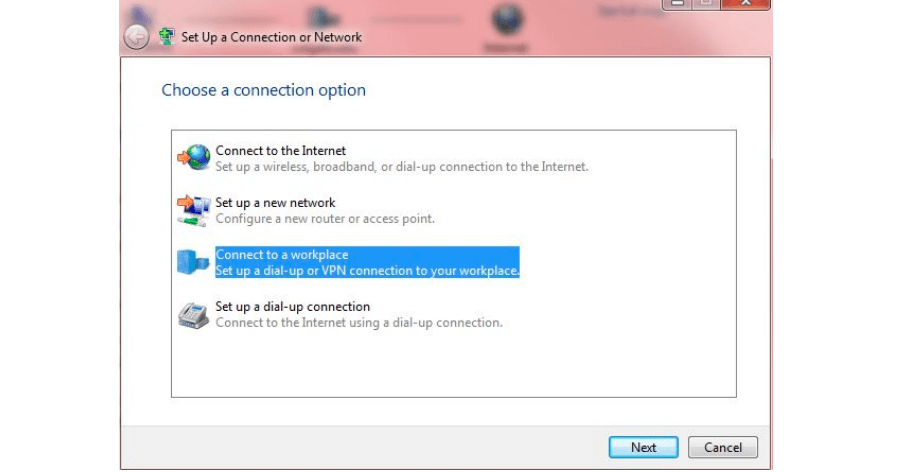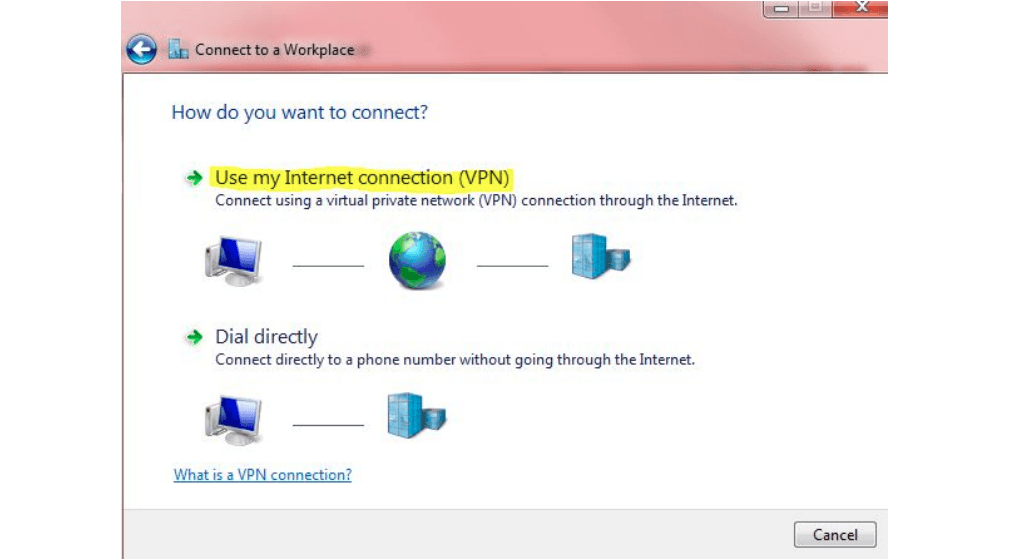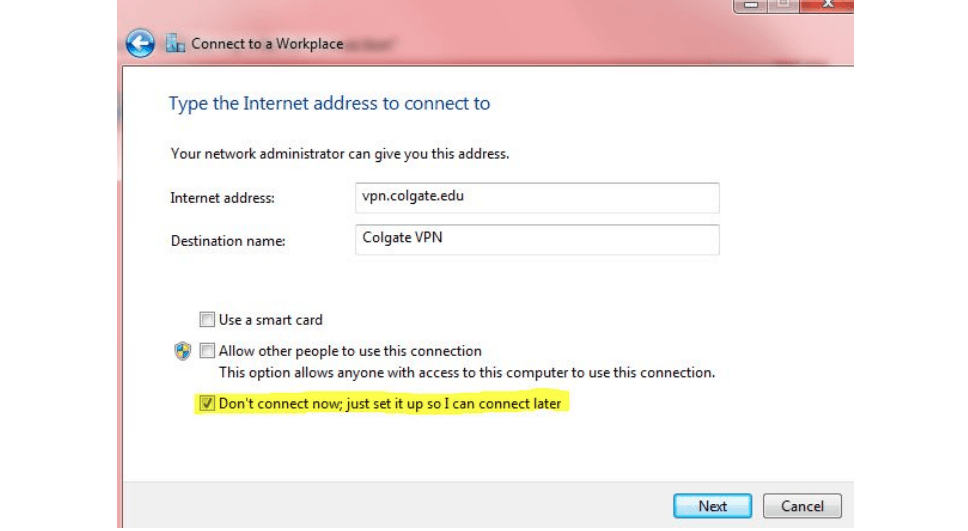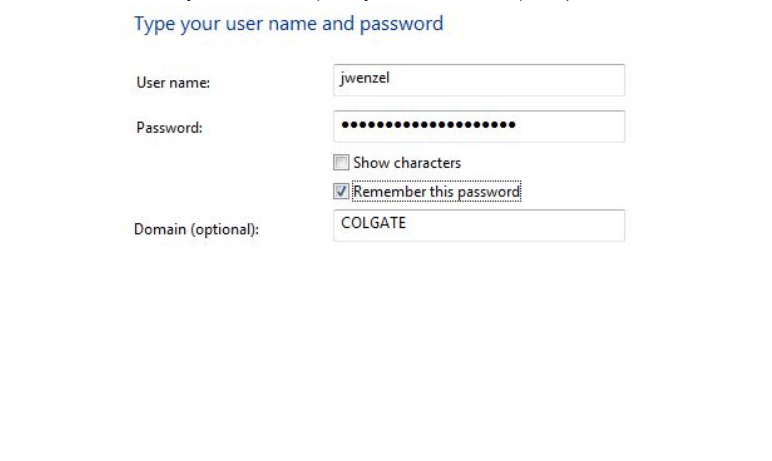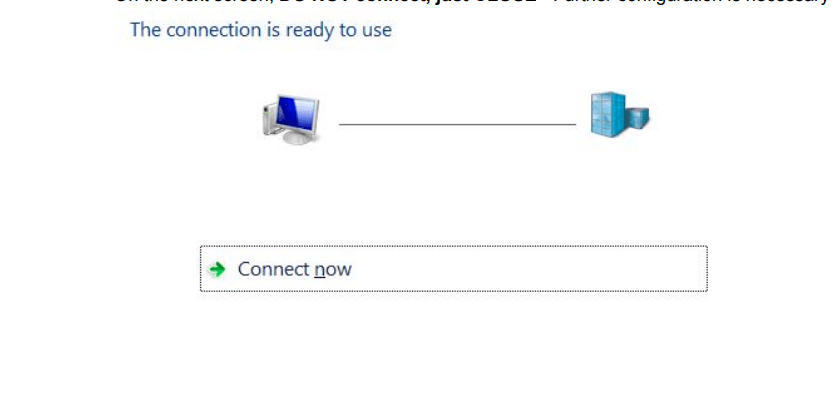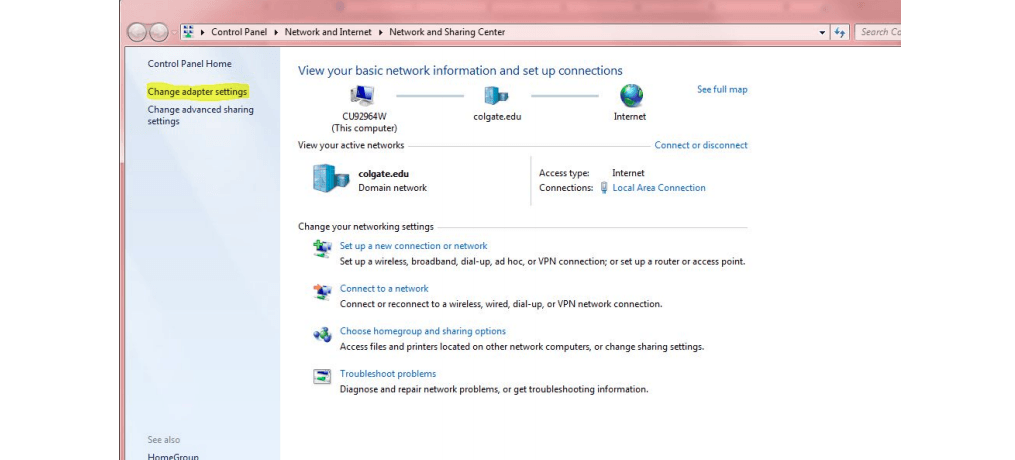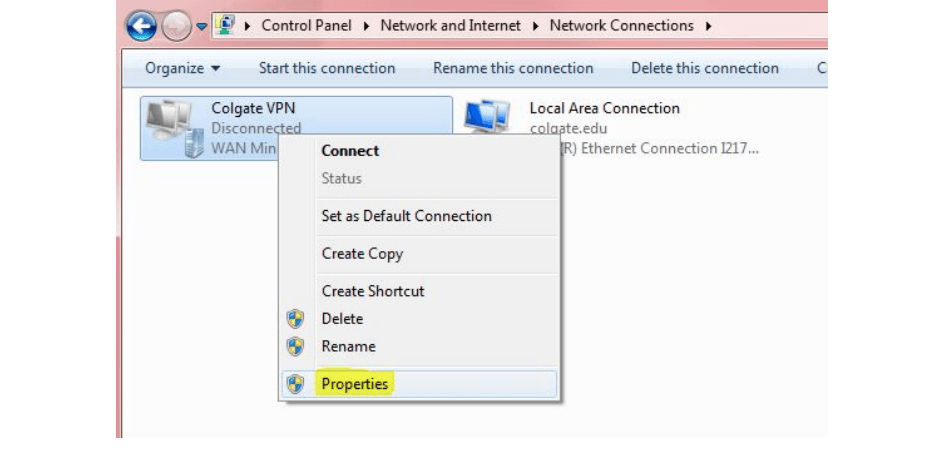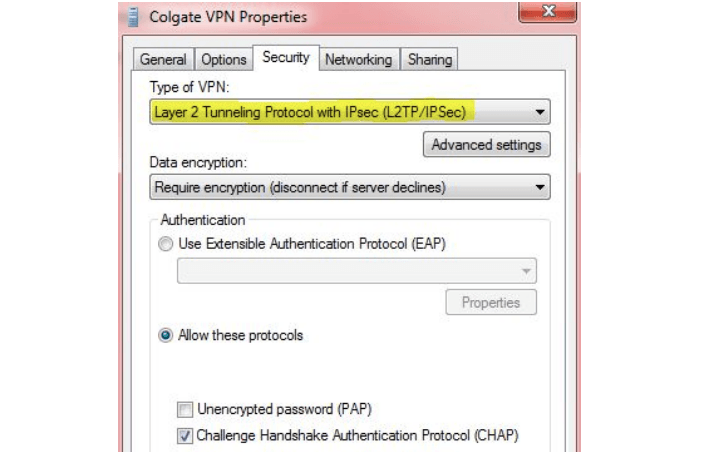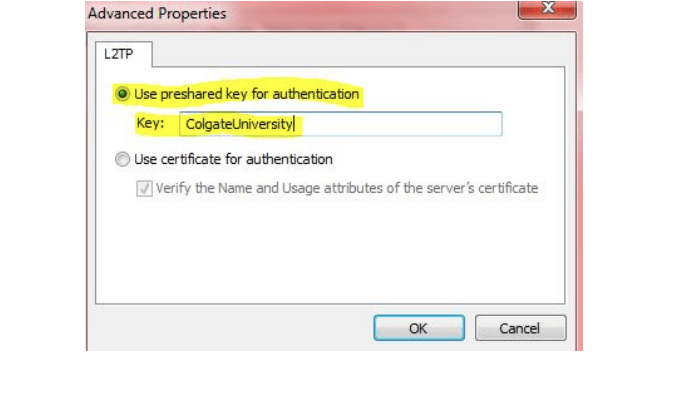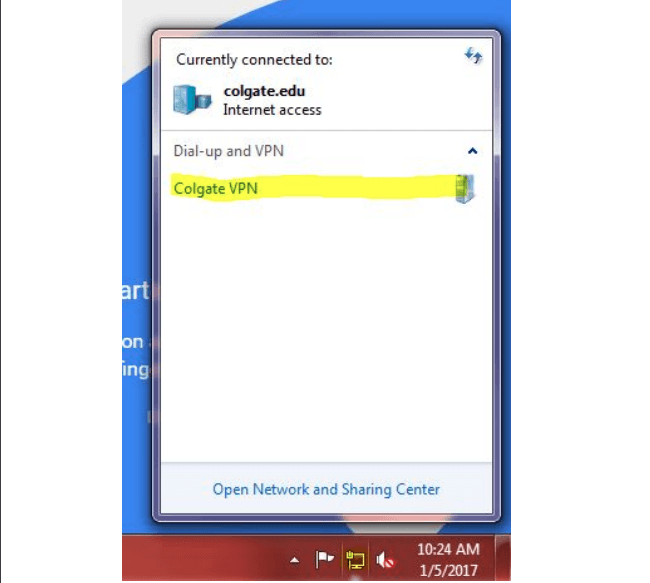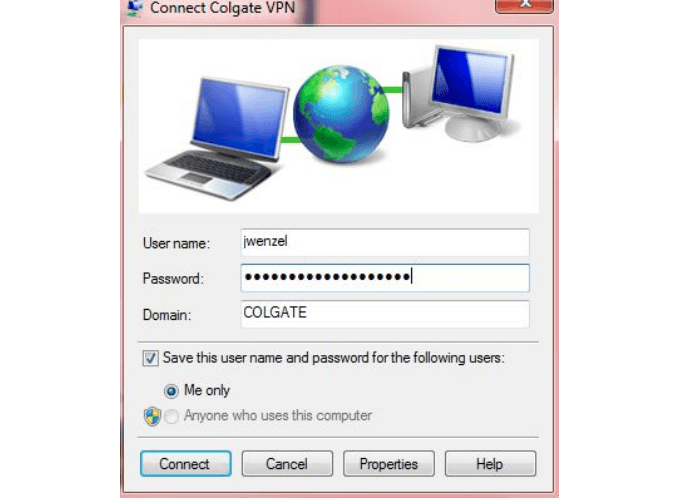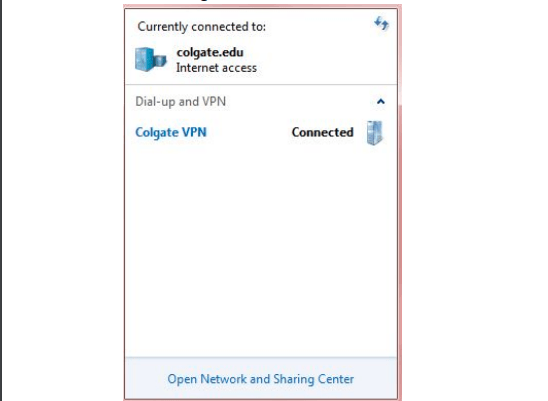 Ask for Help
If you are unable to find the information you need in the documentation available online, the ITS Service Desk is available to assist.